PSA: You're really, really awesome. But on the days you don't feel so great, this pep talk generator is here to help.
Created by designer Kara Haupt and developer Paige Lewis, the tool gives you randomized words of encouragement with one click of a button, for whenever you're feeling down: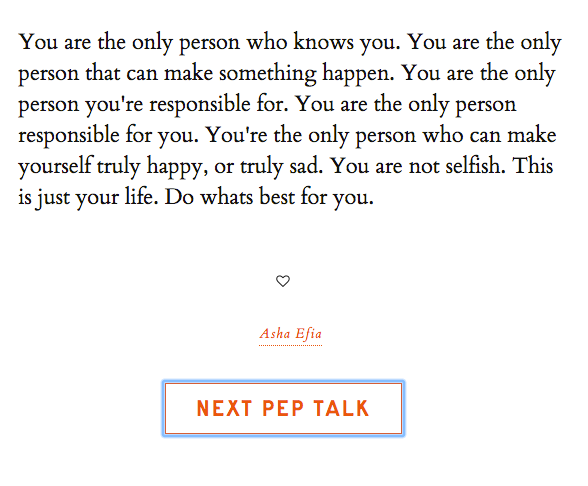 The pep talks cover everything from failures and anxiety to friendships and vulnerability. The insights are just a few sentences long, addressed directly to the reader. You can click through as many as you'd like until you reach one that resonates with your current life circumstances.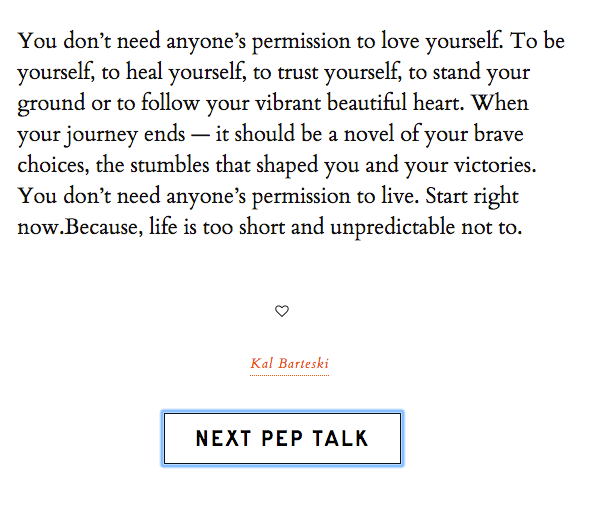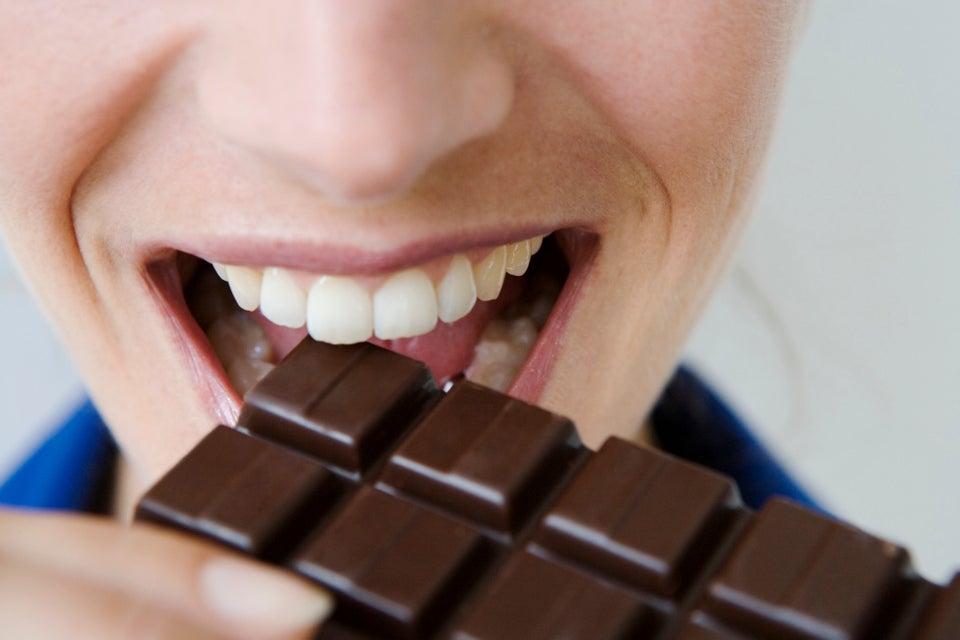 100 Ways To De-Stress