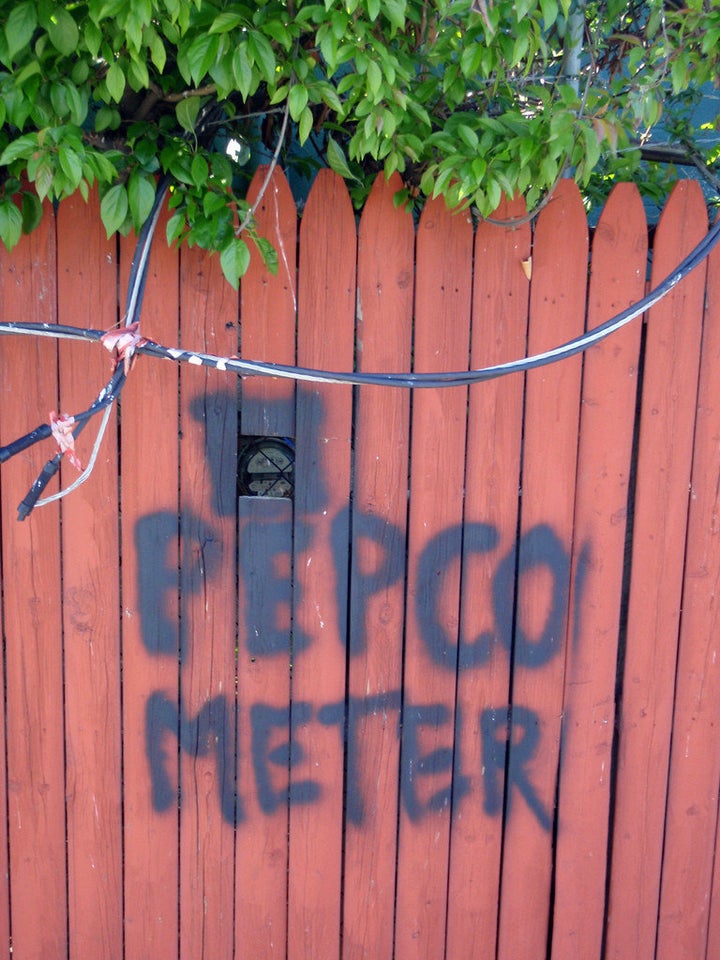 WASHINGTON -- Pepco is not only the most hated company in America. According to a new report, the D.C.-area electric utility is also one of the "Dirty Thirty" -- one of 30 Fortune 500 corporations that pay less in federal income taxes than they spend on federal lobbying.
The report, put out by the U.S. Public Interest Research Group and Citizens for Tax Justice, finds that Pepco Holdings -- the only D.C.-headquartered company on the list -- has an effective federal tax rate of negative 57.6 percent. (Companies with negative tax balances are getting more in refunds, rebates and credits than they pay in a year.)
The report contains some policy recommendations that are a little tenuously connected to the information about how much companies spend on lobbying versus how much they spend (or don't spend) on taxes. Among the recommendations are that offshore tax "loopholes" be closed and that any company's political spending be disclosed and/or approved by shareholders.
Flickr photo by Daquella manera, used under a Creative Commons license.
Correction: This article previously indicated that Citizens United v. FEC was decided Jan. 18, 2010. It was decided Jan. 21, 2010.
RELATED VIDEO: An instructional video from Pepco on what to do in case of a power outage.
Calling all HuffPost superfans!
Sign up for membership to become a founding member and help shape HuffPost's next chapter