The rivalry between the Spurs and Heat has reportedly silenced South Florida's favorite piece of felt.
Billete's ticket-holding handler told The Huffington Post Tuesday night that despite explaining to arena staff that the puppet is only "about the size of Miss Piggy," he was informed Billete would have to be checked at the door.
An AT&T Center staffer made the decision after asking exactly what sort of things Pepe Billete would be yelling. The example? "'Hey, Ginobili, you're so bald I can see what's on your mind!'"
That, apparently, was too much for arena officials to stomach -- and consequently, Pepe Billete:
The Spurs will now face the wrath of an angry puppet with his own iPhone app, appearances in Pitbull videos, and a column at Miami New Times: Billete was scheduled to appear on San Antonio local news and on ESPN Unite after the game to express his displeasure. (See his on-air rant above.)
Meanwhile, his tiny Heat-loving hands have taken to Twitter to accuse the Spurs of over-sensitivity -- and demand an equal rights campaign we can all get behind: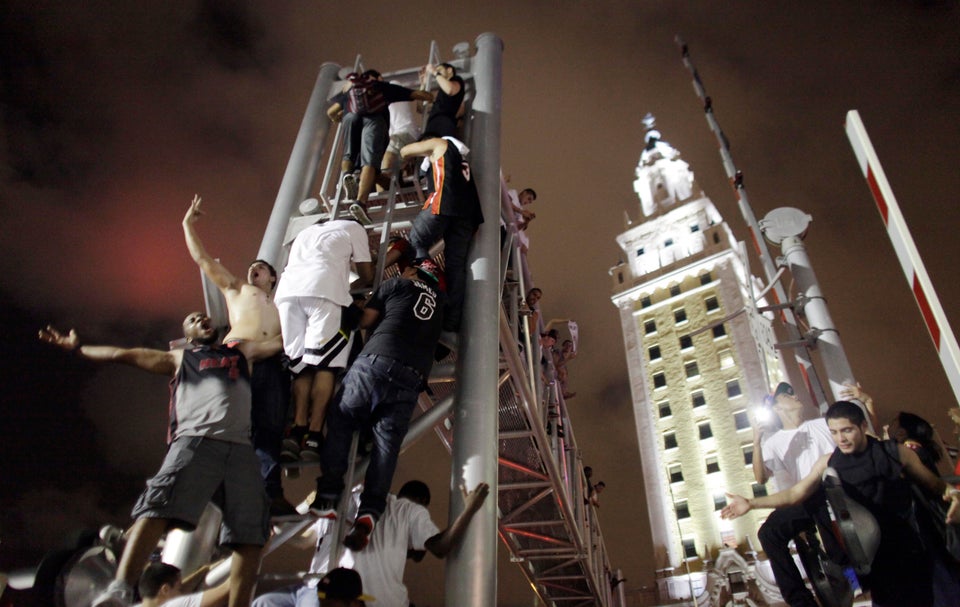 Miami Heat Fans During The 2013 NBA Playoffs
Popular in the Community