Cartoonist Matt Furie made it official by drawing Pepe in an open casket. The funeral parlor scene was part of a single-page strip he created for Fantagraphics' "World's Greatest Comics" to mark Free Comic Book Day on Saturday.
Furie turned on his creation after the alt-right fringe began using the frog as a kind of mascot.
"It dawned on me that Pepe was channeling some evil shit," Furie said last year. "It just kind of melts my spirit a bit because a cartoon I had made becomes somebody's symbol for hate. It's pretty terrible."
Furie said he was using the situation as an opportunity to speak out against hate. Pepe's "not a hater, he's a lover," he said.
Pepe and his three 20-something slacker pals debuted in the deadpan "Boy's Club" zine on Furie's MySpace blog in 2005. Their exploits were later published in a collection by Fantagraphics.
President Donald Trump even retweeted an image of himself as Pepe.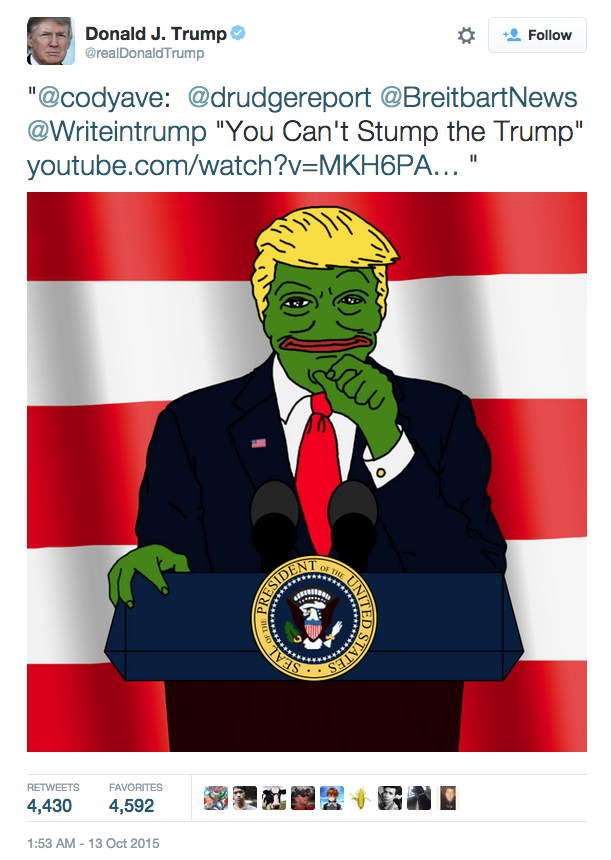 Later, Donald Trump Jr. reposted a meme titled "The Deplorables" on Instagram, which featured various Republicans as a crew of action heroes. The meme was created after former Secretary of State Hillary Clinton used the phrase "basket of deplorables" to describe some of Trump's supporters. The meme included Trump Jr., his dad and Pepe. (Junior said he was "proud" to be so honored.)
Frustrated, Furie launched a #SavePepe campaign to keep the slacker frog true to his once-chill self. Some followers of the hashtag were crushed by Pepe's death while those on the alt-right celebrated what they saw as Furie's surrender.
The thing to worry about now: alt-right zombie Pepe.
Popular in the Community