 DAVIS, Calif. (AP) — The former University of California, Davis police officer who pepper-sprayed Occupy protesters has reached a worker's compensation settlement with the university system.
The Davis Enterprise reports (http://bit.ly/1aGjKel ) that a judge on Oct. 16 approved the $38,000 settlement between John Pike and the University of California.
The 40-year-old former officer said he suffered depression and anxiety after death threats were sent to him and his family over the Nov. 18, 2011 event.
University spokesman Andy Fell said the case was resolved in accordance with state laws.
Video of Pike pepper-spraying the protesters went viral online.
His address and other personal information were posted online afterward, and he received scores of death threats.
Pike was fired in July 2012 after eight months of paid administrative leave.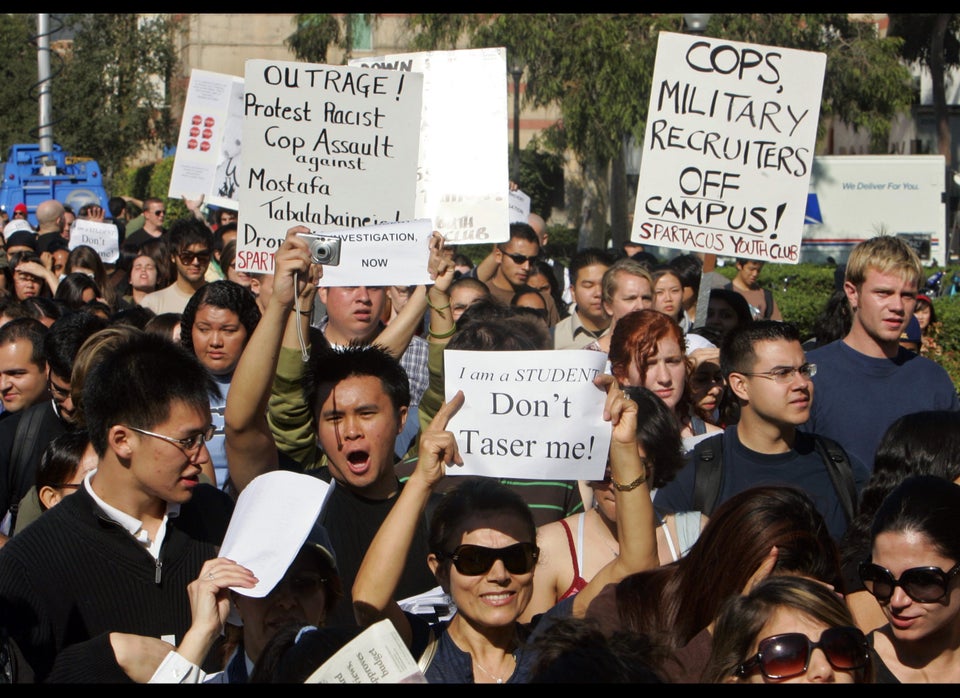 UC Protests And Police Violence
Popular in the Community