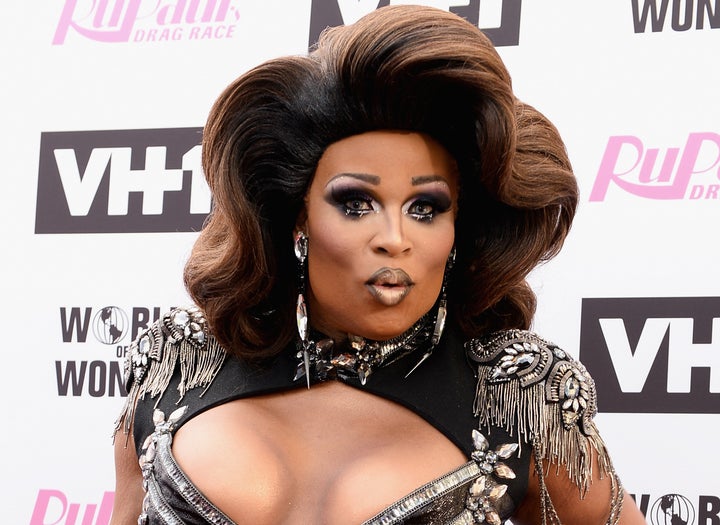 The singer-actress, who was the runner-up on the show's ninth season, is set to make history this summer as the first openly transgender woman to create a principal role in a Broadway musical.
She's slated to star in "Head Over Heels," which is billed as "an unpredictable Elizabethan romp." The show is loosely based on Philip Sidney's 16th-century text, "The Countess of Pembroke's Arcadia," and features music by The Go-Gos. (The all-female rock band's hits "We Got the Beat," "Our Lips Are Sealed" and "Vacation" are sure to be showstoppers.)
The show follows members of a royal family as they embark on an "extravagant journey wrought with mistaken identities, jealous lovers, sexual awakening, scandal and self-discovery, where everything (and everyone) is not quite what it seems," according to a press release.
Though details about her role are scarce, Peppermint is lined up to star opposite Broadway performers Andrew Durand, Tom Alan Robbins and Rachel York in the musical, which begins a limited engagement at San Francisco's Curran Theatre in April before opening at the Hudson Theatre in New York on July 26. The show is directed by Michael Mayer, who won a Tony Award for "Spring Awakening," and co-produced by Gwyneth Paltrow.
Broadway should no doubt offer new visibility for Peppermint, who is set to become the second "Drag Race" contestant to appear on the Great White Way after Dwayne Cooper (aka Milan), who starred in the musicals "Motown" and "Hairspray."
In 2007, transgender performer Justin Vivian Bond was nominated for a Tony for a special theatrical event for the cabaret act, "Kiki & Herb: Alive on Broadway." Peppermint's stint, however, is set to mark the first time a trans performer creates a brand new role in a musical written for the Broadway stage.
"I didn't really want to come in and say, 'Hey everyone, I don't know your names but I've got an announcement to make,' I just wanted to let my persona and my talent speak for themselves," she said. "And once I felt comfortable and established in the room and this group of people and knew that it was a safe space then I felt comfortable enough to share personal moments with them – including my trans experience."
She elaborated further in a June interview with Slant, noting, "I've had people challenge me, and I've heard people declare that transgender people can't be drag queens, and drag queens are not trans. And that's certainly true for many people, but for me it's not."
CLARIFICATION: This article has been updated to include information about previous trans performers on Broadway.
Popular in the Community