There seems to be an app for just about everything. And in Germany, this now extends to sex workers.
German news site The Local reports thatPeppr, a new mobile app created by a Berlin startup, uses GPS technology to connect clients to nearby prostitutes. Released earlier this month, the app's founders hope it will "revolutionize the image of sex work."
Co-founder Pia Poppenreiter told Gruderszene Magazine that she came up with the idea after seeing prostitutes waiting for clients during a cold night out in the German capital.
Poppenreiter added to the Local that while she recognized an application like this could easily fall into the trenches of human trafficking, the company is conducting interviews with the sex workers in an attempt to ensure they aren't being forced into offering their services.
"We have a short conversation to get the feeling that this is voluntary and they are independent sex workers.... We try to ask them -- you kind of find out in a conversation whether they're doing it on a voluntary basis -- we ask them what they did before, whether they've always worked voluntarily and so on," she told The Local.
Prostitution has been legal in Germany since 2002, and according to The Telegraph, the industry generates nearly $21 billion a year. About 400,000 sex workers are currently employed in the industry, the BBC notes, a number that is said to have doubled over the past 20 years.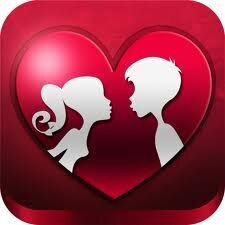 9 Apps For Your Social Life
Popular in the Community