PepsiCo announced on Monday it is buying Israeli-owned sparkling water firm SodaStream for $3.2 billion. The deal culminates a long comeback for SodaStream, which was for years the target of an international boycott campaign and symbol of Israel's treatment of Palestinians.
Since at least 2011, the Boycott, Divestment and Sanctions Movement, or BDS ― a pro-Palestinian campaign started in 2004 that is modeled after the boycott of apartheid South Africa ― had called for a boycott against SodaStream for operating its main factory in the Israeli-occupied West Bank.
The BDS protests escalated in 2014 and caught SodaStream at a vulnerable time, when the company had just made a major marketing push into the United States ― including buying Super Bowl ads and hiring Scarlett Johansson to represent the company. The boycott campaign brought international pressure that forced some major European retailers to stop carrying the brand, one of its affiliate stores in the U.K. to close and Johansson to step down from her role as ambassador for the charity Oxfam.
As SodaStream's stock price fell, major American media outlets debated the ethics of buying the company's machines. SodaStream ultimately closed its West Bank factory in 2015 and moved to a larger plant in the Negev Desert, although it denied BDS played a role and said the new facility had been in the works for years.
Meanwhile, BDS activists celebrated the factory's closure as a milestone victory for the movement.
"It showed that we, as activists, as consumers, do have the power to urge other consumers to boycott products, to really pressure companies to not be complicit in Israel's denial of Palestinian rights," said Ramah Kudaimi, Director of Grassroots Organizing at the U.S. Campaign for Palestinian Rights.
But soon after SodaStream closed down its West Bank facility, the controversy fell out of international headlines and any taboo around purchasing the company's machines appeared to wane. The company's stock price, which hit a low point in January 2016, increased tenfold over the next 30 months as the firm capitalized on a boom in the carbonated water industry.
Israeli media also harshly criticized the BDS movement following the controversy, specifically focusing on the hundreds of Palestinians who lost their jobs at the West Bank SodaStream facility when it closed down. The Israeli government took an especially hard line against BDS, condemning the movement as anti-Semitic and earlier this year banning members of 20 international advocacy groups from the entering the country because of their support for BDS.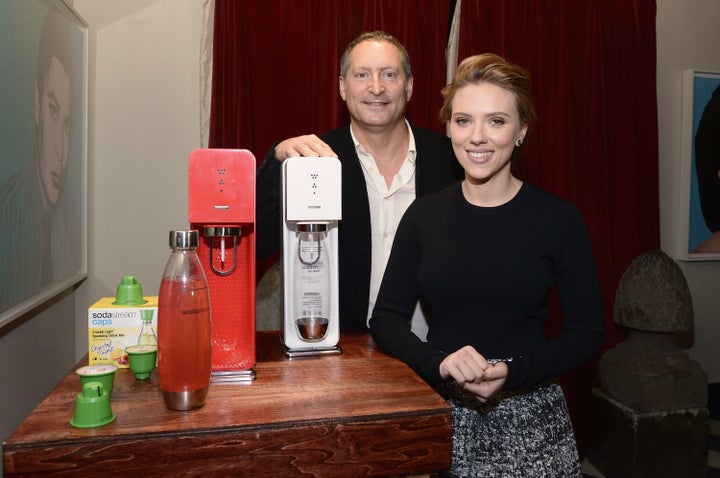 Although BDS proponents still oppose SodaStream and claim that the firm's current facility exploits the region's Bedouin community and is complicit in Israel's overall mistreatment of Palestinians.
"As was the case with the international boycott of and divestment from corporations complicit in the crimes of apartheid South Africa, all corporations that are complicit in Israeli violations of Palestinian human rights are legitimate targets for the BDS movement," said Omar Barghouti, co-founder of the BDS movement for Palestinian rights.
But some activists acknowledge that it's easier to mobilize people around companies that operate in Palestinian territories, where their arguments are more clear-cut.
PepsiCo and SodaStream did not respond to requests for comment on the BDS movement.
In recent years, the BDS movement has shifted to focus on companies like security agency G4S and Hewlett-Packard, which have conducted business directly with the Israeli government rather than just operated in Israel.
"After several years, people need new ideas and fresh new targets," Kudaimi said. "Continuing to focus on the same target isn't going to get people excited."
SodaStream's CEO Daniel Birnbaum, meanwhile, still holds a grudge against BDS. On Israel's Channel 10 news, he criticized the movement during an interview on Monday night and claimed the deal with PepsiCo as a victory.
"I think they have learned not to meddle with us," Birnbaum said. "Look at what happened to SodaStream that they targeted, and what has happened to them."
This post has been updated with comments from Omar Barghouti.
Support HuffPost
The Stakes Have Never Been Higher
Popular in the Community