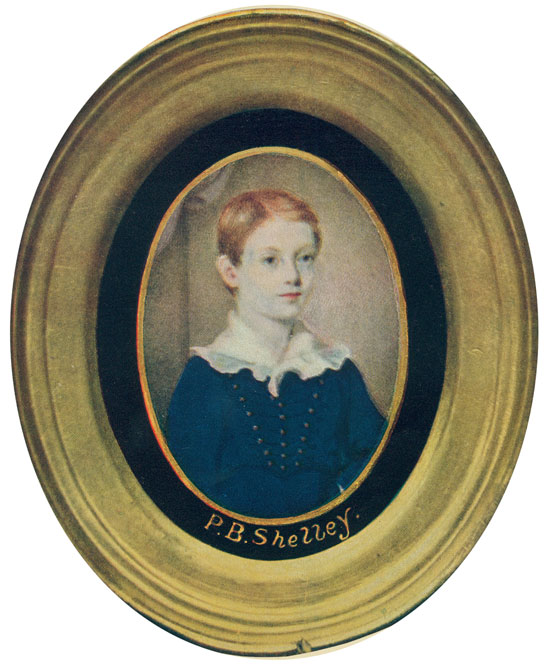 Life, & the world, or whatever we call that which we are & feel, is an astonishing thing. The mist of familiarity obscures from us the wonder of our being ... Life, the great miracle, we admire not, because it is so miraculous. It is well that we are thus shielded by the familiarity of what is at once so certain and so unfathomable, from an astonishment which would otherwise absorb and overawe the function of that which is its object.
So opens Percy Bysshe Shelley's short philosophical meditation "On Life." This essay, which is considered one of his most important prose works, was first penned sometime in late 1819 in the back of a small vellum-bound notebook following the much longer A Philosophical View of Reform. The notebook was disbound, probably around 1916, and while there's no physical evidence that these leaves came at the end of the notebook, "On Life" grew out of an early passage from the lengthier treatise. Neither essay was published in Shelley's lifetime -- another version of "On Life" was printed with two other short essays in The Athenaeum in 1832, but A Philosophical View of Reform did not appear in print until 1920, and this manuscript was not edited for publication until the mid-20th century. From the first page, seen here, you can tell that this is clearly an early and working draft of the essay. It isn't titled and Shelley has made several small edits to the text.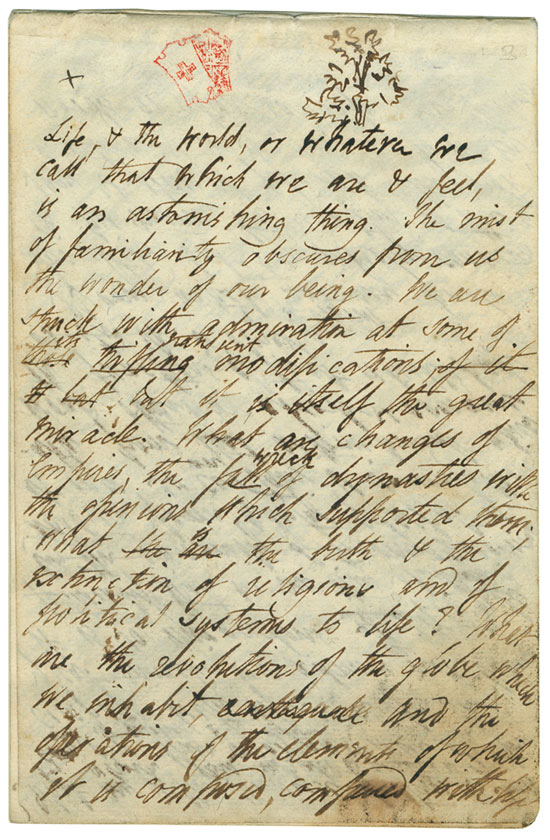 The notebook was small -- these pages, which show no evidence of having been cut down, measure only six inches high -- and it was formatted as an oblong notebook (the pages were originally sewn into the vellum binding at the top of the page as it is formatted here). It was given in 1894 by the poet's daughter-in-law to the Reverend Stopford Brooke, who removed the final twenty pages containing this essay and in 1916 contributed them to a Christie's sale that benefited the British Red Cross. Brooke noted in a letter just before the sale that he did not want to part with the essay, but that he thought Lady Shelley "would be glad that it should minister to the wounded of this war."
N.B. The portrait miniature above is Percy Bysshe Shelley as a Boy. By an unknown English artist, the miniature of watercolor and gouache on ivory measures just 3 1/4 inches high. It was given by Shelley to his friend Leigh Hunt in the presence of Lord Byron as documented by Hunt's inscription on the verso. For more information, click here.
Popular in the Community