Perez Hilton is returning to the stage a changed man.
In the three years since his Off-Broadway debut in "NEWSical," the celebrity blogger has become a father to 2-year-old Mario Armando Lavandeira III and Mia Alma Hilton, born in May 2015. So Hilton, 37, has plenty of real-life experience to draw from as he steps into the role of Danny Tanner in "Full House! The Musical," a spoof on the iconic 1990s sitcom that starred Bob Saget and John Stamos. Written and directed by Bob and Tobly McSmith, the show performances in Toronto on Aug. 18 and Sept. 10 in New York.
Hilton, who is studying with two vocal coaches in order to tackle the musical, has learned a thing or two about the parental highs and lows that the series depicted firsthand. Admitting to "overthinking everything" and holding himself "to a really high standard," Hilton says the struggle to balance his career pursuits with duties as a single father is real.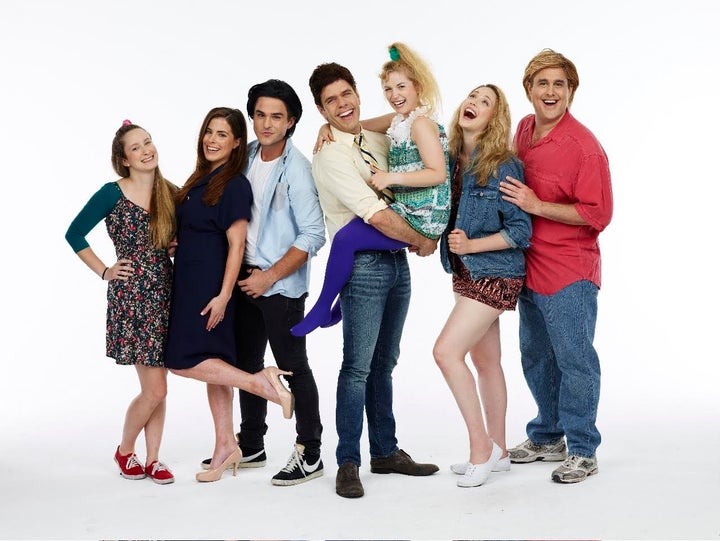 "With more children comes more happiness, but also more guilt and stress," Hilton told The Huffington Post in an interview. "Am I doing enough for my son? Am I doing enough for my daughter? Am I making the right financial decisions for our future? It's definitely a challenge on my own without anyone to bounce ideas off of [but] I like to think I'm super-human, so I've been able to do it all just by doing it all."
These personal and professional sentiments might seem strange coming from a catty gossip that rose to prominence by skewering the rich and famous on his blog. Although he made strides toward public redemption in 2012 when he starred in "NEWSical," Hilton acknowledges that the shadow of the old Perez, who outed celebrities and insulted others, looms over his new project.
If anything, he says, that persona should now be indicative of his performance skills as he moves further into the acting world.
"That was a character," he clarified. "When I realized I was really convincing people and the world saw me as a major D-bag, I knew I needed to stop hiding behind this character I created and put more positivity out in the world."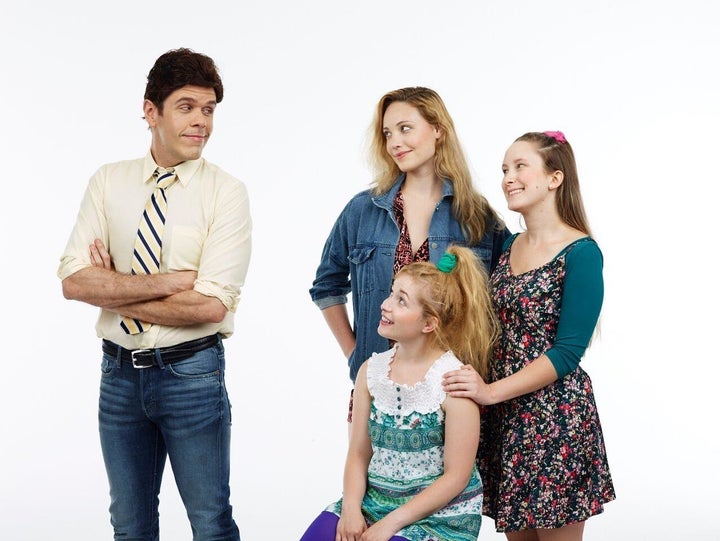 He's not above admitting to a slip-up or two: "I'm not perfect. I still make mistakes, but at least I'm actively mindful of what I'm doing and trying to do better daily."
Eleven years into his career, he's branching out creatively. In addition to "Full House! The Musical," Hilton has filmed a cameo for the Disney Channel series, "Girl Meets World," and will also be seen in the upcoming horror movie, "Most Likely to Die," opposite "Glee" veteran Heather Morris.
His ultimate dream these days, he says, is to land a recurring or regular role on a TV sitcom, something along the lines of Sean Hayes in "Will and Grace."
"I would be so happy to be the gay best friend or the quirky neighbor or a kooky cousin -- like a really fun, supporting character," he said. Other interests beckon, too: "I'd love to do a talk show. I'd do a reality show. I'm available, I'm hungry and I'm easy to work with."
PHOTO GALLERY
Introducing Mia Alma Hilton
Calling all HuffPost superfans!
Sign up for membership to become a founding member and help shape HuffPost's next chapter