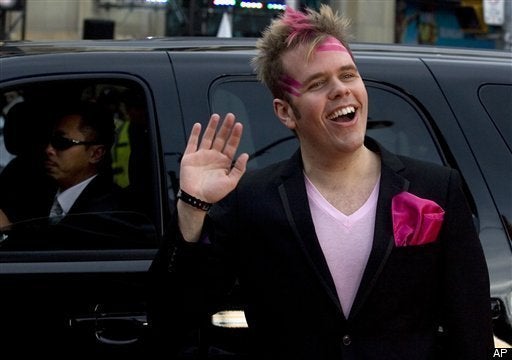 UPDATE 2: Perez and Will.i.am have both spoken out. Will denied it was him, while Hilton has a 12-minute video blasting the Black Eyed Pea as a "disgusting human being" and "a fucking liar."
He says the fight stemmed from his harsh posting about Fergie.

UPDATE: TMZ reports will.i.am is not the suspect:
But cops in Toronto tell us it was the general manager of the Black Eyed Peas -- Polo Molina -- who is under investigation and he turned himself in to police early this morning.
PREVIOUSLY:
Beginning just after midnight West Coast time, Perez Hilton tweeted a series of messages alleging that Will.I.Am and his security guards had assaulted him.
Hilton was in Toronto Sunday for the Much Music Awards:
-- I'm in shock. I need the police ASAP. Please come to the SoHo Metropolitan Hotel now. Please.

-- I was assaulted by Will.I.Am of the Black Eyed Peas and his security guards. I am bleeding. Please, I need to file a police report. No joke.

-- Still waiting for the police. The bleeding has stopped. I need to document this. Please, can the police come to the SoHo Met Hotel.

-- I spoke to my lawyer. I really need to talk to the authorities. Please come to the SoHo Met Hotel. Have called the police. Need them here.

-- The Toronto police are here now. Thank you. Please stop calling them.
The last message he posted on Twitter before this series of tweets came about two hours earlier: "Is there a gay bar that we can go to with GaGa now that like has a balcony or some place to have fun but be safe?"
It goes without saying that Hilton's claims have not been verified.
Popular in the Community