The United States is one of only four countries without paid family leave, and Secretary of Labor Thomas Perez wants to change that.
In an interview with HuffPost Live Wednesday morning, he said that the U.S. lags behind the rest of the world in supporting working families.
"What we have to do right now, is, again, bring our policies into the 21st century," he said.
"What's interesting is that there have been a lot of studies done on this issue. There's a very strong business case for doing this," he added. "There are businesses that have voluntarily instituted paid leave programs [that] have seen their stock prices actually go up, and businesses that are the first in their area to do it have seen their stock prices rise even higher, because when you're competing for human capital, if my wife or I are looking for jobs, one of the things we're looking at is what sort of flexibility do you have. So it's part of being competitive in the global economy."
Perez recalled how he was allowed to forego a recent cabinet meeting to watch his daughter graduate, and that he hopes employers can provide their employees with the same kind of flexibility.
"I had the luxury of skipping the cabinet meeting to attend my daughter's graduation. So many people don't have the luxury of taking an hour away from the workplace to attend indispensable family commitments. We have to change that dynamic."
Perez said the upcoming White House Summit on Working Families, scheduled for June 23, will bring these issues to the forefront.
As The Huffington Post's Sam Stein reported, the White House "provides up to six weeks of paid leave and employees can use any of their accrued leave, such as sick or annual leave, or unpaid leave, for the other six weeks." This applies to mothers and fathers alike and encompasses cases of "birth or adoption; leave to take care of a sick parent or close family member or child; or can also be used to take time off if you are sick or injured yourself."
The United States has no national paid maternity leave. Out of 185 countries surveyed by the United Nations, only Oman and Papua New Guinea join the U.S. in this distinction.
Rep. Carolyn Maloney (D-N.Y.) introduced the Federal Employees Paid Parental Leave Act, which gives workers "four administrative weeks of paid parental leave in connection with the birth or placement of a child for adoption or foster care." But the bill, which only has Democratic co-sponsors, currently has little chance of passing.
Watch Perez's interview above.
Before You Go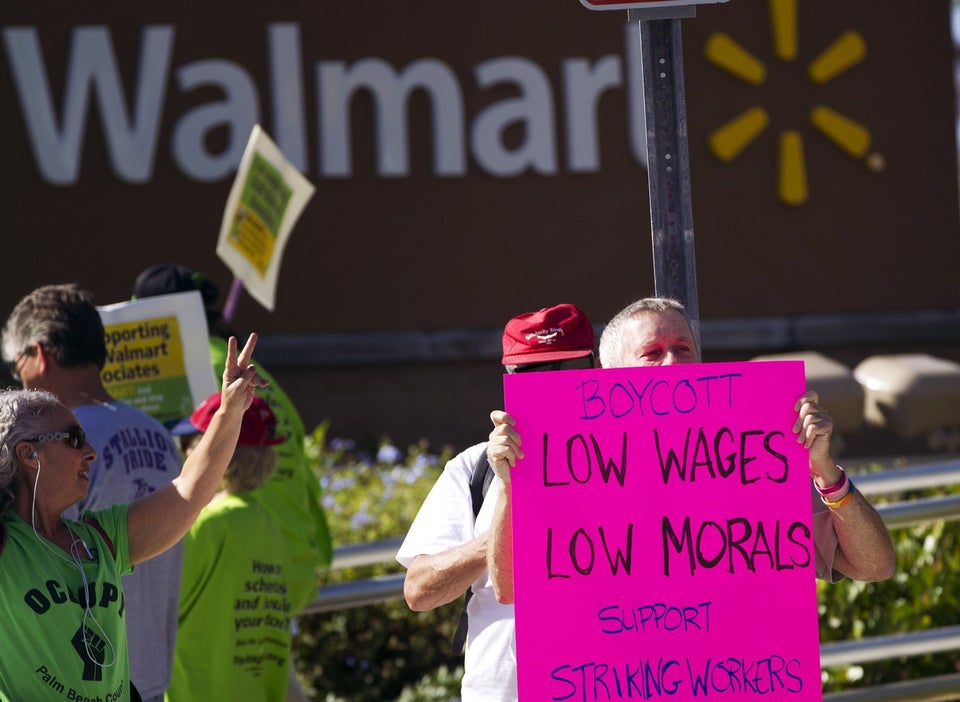 What Minimum Wage Haters Won't Say
Popular in the Community