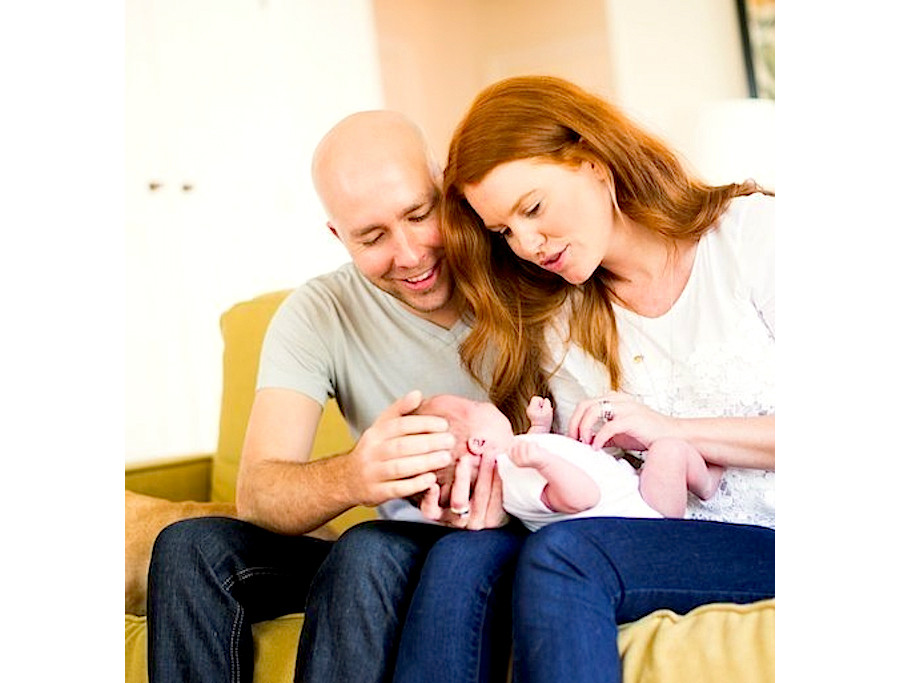 In the run-up to the birth of her son, Max, a year ago, Maggie Diamond did everything she could to prepare herself to have a vaginal, unmedicated delivery. She took a six-week hypnobirthing class and listened to the accompanying CDs on her commute, in the bathtub, before bed. She did daily affirmations, studied books and blogs, and wrote out a two-page birth plan, stipulating what she wanted to eat, drink and wear, and what birthing positions she planned to try.
"I trained for labor the way most people train for a marathon," said the 29-year-old wardrobe stylist from Utah, who conceived her son via in vitro fertilization. "I had expectations from the minute I got pregnant."
An estimated 4 million babies are born in the United States each year, many to moms like Diamond, who have specific hopes for how their labor should go. But given that childbirth is ultimately an unpredictable dance between a woman's body, her baby and her chosen health care team, is it possible that American women are putting too much pressure on themselves emotionally and financially to have the "perfect" birth?
And how do they cope when the reality of their experience looks very different than they hoped and planned?
Of course, the idea of the "ideal" birth varies from woman to woman. For some, it's a scheduled C-section (estimates suggest that between 1 percent and 2.5 percent of all births in the U.S. are Cesarean deliveries that are requested by mothers). For others, it's all an experience with as little pain as possible. "I was hoping to have a beautiful, epidural-filled birth," one mother wrote in response to a callout posted on The Huffington Post Parents' Facebook page for this story. "I wanted to 'enjoy' my labor, take lots of photos, [be] all smiles." And for others, the holy grail of birth experiences is vaginal and epidural-free.
Not all pregnant women feel this pressure. But for those who dream of an ideal birth, there is now an industry in place to foster their belief that they can achieve it.
"There has been a trend for there to be more emphasis on things that, perhaps, a mother can do to help put herself in the best position possible, whether that's surrounding herself with the 'right' people, choosing the 'right' facility, taking the 'right' classes, having the 'right' music -- all of these things to help enhance her birth experience," said Cathy Emeis, a certified nurse midwife with Oregon Health and Science University.
Surveys suggest, for example, that 6 percent of women who gave birth in the U.S. between 2011 and 2012 used a doula, or trained labor assistant -- still a relatively small sliver of the overall population, but up from 3 percent in 2006. And one-third of all mothers said they took childbirth education classes before going into labor, while 59 percent of first-time moms did.
"There is definitely a bigger business around birthing," said Jada Shapiro, co-founder and co-owner of Birth Day Presence, a New York City-based company that offers a range of childbirth education classes -- from four-week long group sessions to three-hour-long "express classes" -- and that also pairs expectant mothers with doulas. "My business has grown so much in the last 12 years. We are connecting so many women with doulas, we have more locations."
Many point to the influence of the 2008 documentary "The Business of Being Born," as well as to birth-centric shows such as TLC's "A Baby Story," on drawing attention to the experience of labor and delivery. That attention is heightened when high-profile women like Kate Middleton are touted as having "perfect" births. Then, there is the preponderance of blogs and online forums where women eagerly swap birth stories. Together, these things have increased the focus on birth as a potentially defining moment in women's lives.
Take Diana Hagen, 28, a former marine from Florida and mother to a 2-month-old baby girl, who pored over articles on sites like Fit Pregnancy, WebMD and this one -- and even drew inspiration from the 2007 movie "Knocked Up" when formulating her plan for an unmedicated, vaginal birth. "I referenced that line about how [Katherine Heigl's character] wanted to have a natural labor, because she didn't want the baby to be born all drugged out," said Hagen.
"I went through boot camp," she added. "I told myself, 'I can do it. My pain tolerance is high.'"
But after laboring at home, then in the hospital for hours, Hagen "caved," as she put it, and asked for an epidural. More than 12 hours after being admitted, she started to push, but her daughter was wedged in the left side of her pelvic bone. Finally, at 2:15 a.m., her doctors told her it was time for surgery.
"I went on Facebook right after she was born and I mentioned that I had had a C-section. One of my friends was like, 'Oh, tough marine! You couldn't handle it?'" she said. "I was like, 'Oh great.' I didn't want to admit to people that I got a C-section or an epidural because I felt embarrassed."
"I think now there's more pressure [on women] because of social media and immediate access to all of these articles on the internet," Hagen continued. "Now, everyone is in your life and everyone is in touch with everything you do."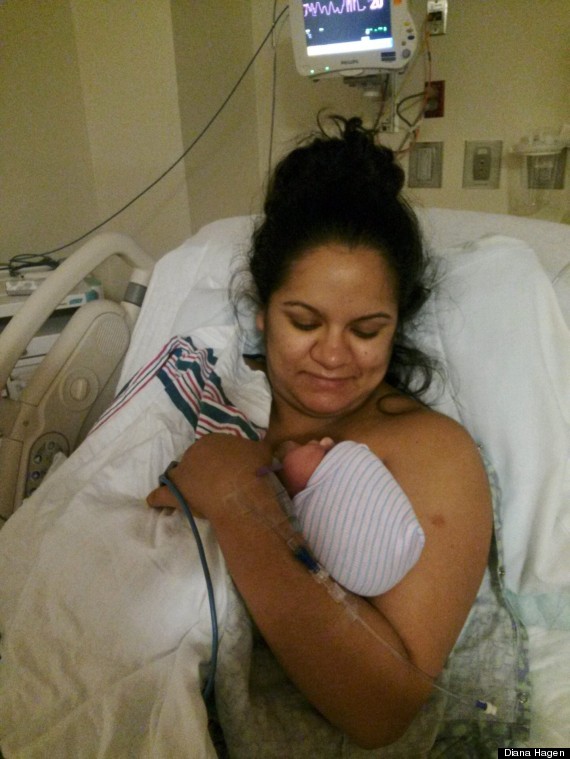 Where, then, do women turn for support when their births do not line up with their hopes? Particularly when, as Grace Wilson, a marriage and family therapist put it, "fifty different women can experience the same circumstances and all respond in different ways"?
Kim Schenkelberg, 40, who has delivered three children -- a 7-year-old via C-section, and 6- and 5-year-olds, both born vaginally -- said that simply hearing there were support groups available to women struggling with their birth experiences helped her cope with her own. After working for years in a baby-friendly hospital, she longed for a natural birth with her first. Instead, she went several weeks past her due date, was induced and had a C-section after doctors determined the baby was not tolerating the birthing process.
"I would tell people about the experience and everyone's response was, 'At least you had a healthy baby.' And well, of course," said Schenkelberg, who co-wrote the book It's Really 10 Months: Delivering the Truth About the Glow of Pregnancy and Other Blatant Lies.
"But it also completely invalidated the feelings I had," she continued. "It wasn't until about six months later, when I heard about ICAN [the International Cesarean Awareness Network, which runs support groups for mothers] that I let myself think, 'I did have expectations of a natural, easy, run-of-the-mill birthing experience. And it is normal to have remorse and regret over that, even though I was so grateful to have a healthy baby."
Anna Deligio, 40, a childbirth educator and doula, also had high expectations for her son's delivery two years ago, and prepared for it by taking childbirth classes with her wife and hiring a doula herself -- but she ended up having a C-section after a long labor in which her baby had regular heart decelerations. Since then, she has sought professional help to sort through her complex feelings about the experience, particularly as she and her wife have begun to try for another baby.
"That process has brought up all of this again," Deligio said. "I've got a great therapist who I've been working with." Part of what she and her therapist focused on is Deligio's lingering sense that she had somehow not done her job -- that she had worked so hard to deliver the couple's son, and in the end an obstetrician ended up "birthing" their baby.
"In talking with the therapist about this, in retelling the birth story, she said, 'You did your job. … Your job was to keep him safe.' That was a really helpful reframing for me," Deligio said.
Ultimately, the growing number of women approaching birth with high expectations is part of what birth experts agree is a very good thing -- women are educating themselves as patients, exploring their options and pushing for births that are at once safe and empowering. It is a response, at least in part, to an environment in which one-third of women now deliver via C-section, where labor induction rates hover around 30 percent (many for non-medical reasons like convenience, a Childbirth Connection report argues) and in which doctors' groups have struggled to curb the overuse of a surgery that is life-saving under certain circumstances.
"For the most part, if mothers are asking for things that are not unsafe, we try to allow for them, whether it's music, mood lighting, delayed cord clamping," said Dr. Peter Gearhart, a clinical assistant professor of obstetrics and gynecology at the University of Pennsylvania, who works in a practice with 10 midwives. "The small details can help make for a very memorable birth experience and give patients a very positive view of themselves as mothers." Furthermore, there is good data to support that the use of certain services, like doulas, corresponds with higher rates of vaginal delivery, he said.
Shapiro, of Birth Day Presence, said women are reacting to the medicalized environment of birthing. "Women are really forced, in a way, to take things into their own hands," she said.
The challenge for expectant women is to walk the extremely fine line between being informed and prepared for labor and delivery without losing sight of the near certainty that something unexpected will occur. It's an attitude that responsible childbirth educators try to cultivate in the women and couples they work with, Shapiro said. And yet, she admitted, it's also a message many have trouble absorbing until they have lived through it themselves.
Like all of the mothers interviewed for this story, Diamond ended up having a C-section, after a long and exhausting labor. She was thrilled to finally have the baby she and her husband had tried so hard for, and treasures the moment when she first felt an "oxytocin rush of mad love for him" -- at home, in his nursery in the quiet early morning hours, as he nursed. But at the same time as she was falling in love with her son, she simultaneously mourned her labor "the way most people mourn a death." The natural birth she longed for hadn't happened. It took her months to move on.
Now, as Diamond and her husband contemplate trying for another baby, her attitude about birth has completely changed. If she delivers vaginally, that would be wonderful. But if she has a C-section, that would be fine, too.
"I can't wait to do it again … I can't wait to be really, really in the moment with the next one, and whatever happens, happens," she said. "I just want to go into it without expectations.
Related
Before You Go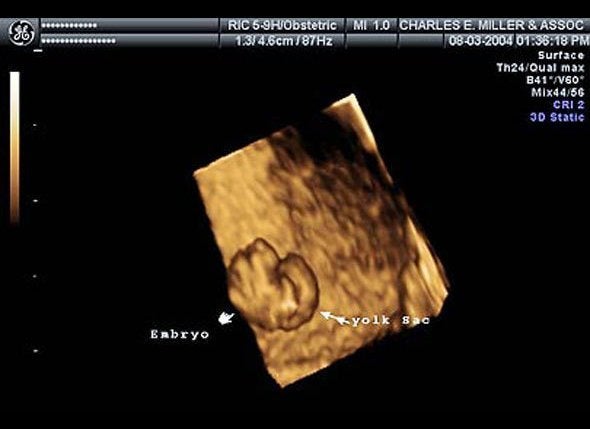 Pregnancy Week By Week