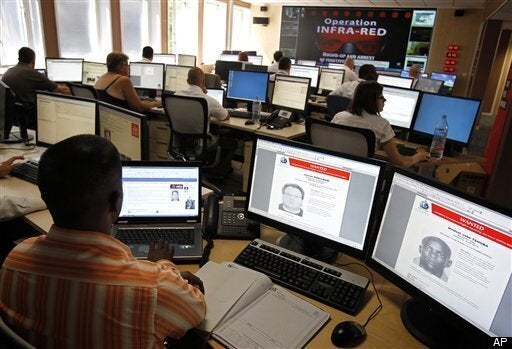 According to a report in the Wall Street Journal, citing "people familiar with the program," the National Security Agency is readying an "expansive" surveillance program, called "Perfect Citizen," that will use sensors in computer networks to track and repel cyber attacks against critical infrastructure.
The Wall Street Journal explains that the sensors installed on networks would "be triggered by unusual activity suggesting an impending cyber attack, though it wouldn't persistently monitor the whole system." The program is intended to provide a "cyber shield" for utilities, such as the electrical grid, nuclear power plants, public transportation systems, or air-traffic control networks, but could also be used by private companies interested in keeping tabs on cyber assaults--Google, for example, could have taken advantage of the program as a "data bank" when investigating attacks by Chinese hackers earlier this year.
In an internal email, Raytheon, the defense contractor that reportedly secured the $100 million early-stage contract to develop the monitoring system, stated that the "overall purpose of the [program] is our Government...feel[s] that they need to insure the Public Sector is doing all they can to secure Infrastructure critical to our National Security." The email added, "Perfect Citizen is Big Brother."
But an unnamed US military official quoted by the Wall Street Journal insisted that the "long overdue" program posed no great threat to privacy, saying any intrusion to privacy was "no greater than what the public already endures from traffic cameras."
Information on the NSA's Perfect Citizen program comes shortly after a Senate committee approved a cybersecurity bill, Protecting Cyberspace as a National Asset Act (PCNAA), that would give the president the authority to temporarily shut down private and public networks in the case of emergency. The authority granted to the government in the bill has been likened to an Internet "kill switch."
Popular in the Community