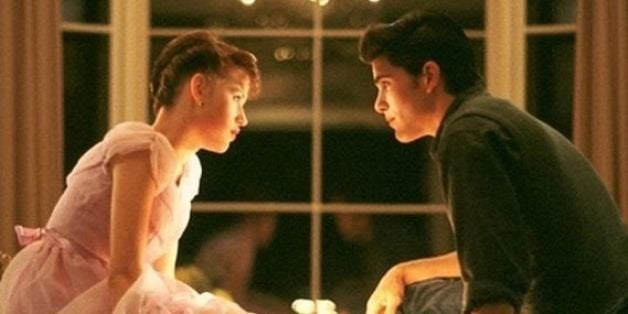 By Clint Corey
This article originally appeared on Playboy.com.
When it comes to the importance of soundtracks, Bernard Herrmann, the legendary composer behind Citizen Kane, Vertigo and Taxi Driver, said it best:
Music on the screen can seek out and intensify the inner thoughts of the characters. It can invest a scene with terror, grandeur, gaiety or misery. It can propel narrative swiftly forward, or slow it down. It often lifts mere dialogue into the realm of poetry. Finally, it is the communicating link between the screen and the audience, reaching out and enveloping all into one single experience.
This sentiment applies not only to original scores but also to the songs chosen by music supervisors to provide the underlying tone and mood. Take the financial-meltdown dramedy The Big Short, which uses Led Zeppelin's "When the Levee Breaks" both in its main trailer and the film's closing credits. Jimmy Page's screeching guitar and John Bonham's booming drums provide the perfect backdrop for the closing frames of a film that is both infuriating and mesmerizing. Then there are the lyrics:
If it keeps on rainin', levee's goin' to break
If it keeps on rainin', levee's goin' to break
When the levee breaks I'll have no place to stay
Here are 10 more examples of that transcendent moment when the fade to black meets the perfect song.
________________________________________
The Social Network - "Baby, You're a Rich Man" (The Beatles)
In the final scene of The Social Network, Mark Zuckerburg, played by Jesse Eisenberg, gazes at his laptop, reflecting on everything he's gone through in creating Facebook and what it's cost him. Despite all the money and prestige he's achieved in creating a cultural phenomenon, he is alone. The Beatles' "Baby, You're a Rich Man," with its perfectly ambiguous opening line -- "How does it feel to be one of the beautiful people?" -- provides the perfect backdrop for the portrayal of a man who has always wanted to belong; who ultimately has to wonder if the money and notoriety he's achieved have been worth it.
________________________________________
American Graffiti - "All Summer Long" (The Beach Boys)
Four years prior to writing, directing and creating the "space opera" that was to become a terrestrial phenomenon, George Lucas co-wrote and directed his second feature, American Graffiti. In addition to being a cultural touchstone, as evidenced by its inclusion in the National Film Registry by the Library of Congress, it is also the godfather of the teen film genre. For this beloved film's closing credits Lucas chose the Beach Boys' "All Summer Long," which effortlessly summarizes a wistful film about a group of friends' last night of summer cruising.
________________________________________
Sixteen Candles - "If You Were Here" (Thompson Twins)
George Lucas may have furthered the art of the teen film, but John Hughes is the undisputed king of the genre. Hughes wrote and directed the timeless comedy classics Ferris Bueller's Day Off and The Breakfast Club, but Sixteen Candles was his first foray into teen drama. Despite the somewhat contradictory lyrics, the Thompson Twins' "If You Were Here" sets the mood for the famous birthday cake scene, as the image of Jake and Samantha kissing is frozen on the screen while the credits roll.
________________________________________
Full Metal Jacket - "Paint It, Black" (The Rolling Stones)
In the climactic scene of Stanley Kubrick's wrenching Vietnam epic Full Metal Jacket, soldiers wound then execute a teenage girl who has wounded and killed several of their squad. After the execution, the troops march off singing "The Mickey Mouse March." The horrors of war have become as normal to these young men as watching The Mickey Mouse Club had been for them as children. It doesn't get much darker than that, and justifiably the Rolling Stones' 1966 single "Paint It, Black" solidifies this frightening juxtaposition.
________________________________________
The Perks of Being a Wallflower - "Heroes" (David Bowie)
One of the more brilliant soundtracks in recent memory comes from The Perks of Being a Wallflower, the story of a precocious but troubled freshman navigating the gauntlet that is American high school. David Bowie's "Heroes," with its evocative and inspiring lyrics, is the perfect choice to close out this coming-of-age drama.
________________________________________
Magnolia - "Save Me" (Aimee Mann)
Paul Thomas Anderson has said that this gorgeously filmed ensemble piece about lost souls in Los Angeles was inspired by Aimee Mann's music. "Save Me," from Mann, is one of only two original songs expressly created for the film and was nominated for an Academy Award for Best Original Song. It also plays angelically underneath this final scene between sensitive but lonely cop Jim and emotionally damaged Claudia.
________________________________________
Point Break - "Nobody Rides for Free" (Ratt)
One of the best bromantic action films of all time is the original Point Break. It has notoriously bad acting from Keanu Reeves and a ridiculous plot involving surfers robbing banks to fund their endless summer. Yet somehow it still works, and to great effect, adding up to a neon meditation on living fast, dying young and leaving a good-looking corpse. That's why Ratt's unrelenting metal guitars make for a superb complement to the final moments.
________________________________________
Lost in Translation - "Just Like Honey" (The Jesus and Mary Chain)
As is her signature directing style, Sophia Coppola created a surreal dreamlike affair with Lost in Translation, which makes it perfectly suited to the strains of My Bloody Valentine's Kevin Shields. Five songs in the film are composed by Shields, including one from MBV, and they expertly set the backdrop for all the hazy shots of Tokyo. The final song choice, "Just Like Honey," is from the Jesus and Mary Chain. The lilting lyrics and feedback-heavy guitars enforce the gravity and intimacy of the relationship that has developed between Bob Harris and Charlotte as they say their final goodbye.
________________________________________
Goodfellas - My Way (Sid Vicious)
The parallels between the Sex Pistols and the characters in Goodfellas are many. Both played by their own rules and both have unspeakable acts of violence in their stories --Goodfellas with the number of ruthless murders committed, and the Sex Pistols with the death of Nancy Spungen at the hands of bassist of Sid Vicious. With Frank Sinatra's alleged ties to the mob, Vicious' version of Sinatra's "My Way" is a flawless choice for the closing credits to Scorsese's mafia drama.
________________________________________
The Graduate - "The Sound of Silence" (Simon and Garfunkel)
The climax of The Graduate is one of the most famous in the history of cinema, as Benjamin Braddock storms the church and saves Elaine Robinson. As this clips illustrates, once Elaine is saved, the seriousness of their actions begins to wash over them as they ride off wordlessly into the sunset. "The Sound of Silence," which was used multiple times in the film, is the perfect bookend.
________________________________________
PHOTO GALLERY
Roger Ebert's Best Movies Of Each Year