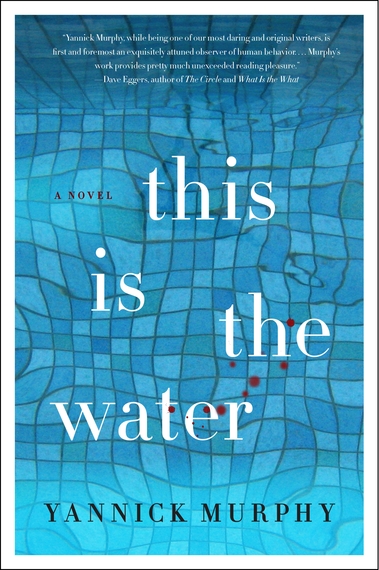 I don't know when I last read such an intoxicating novel. This is the water, Murphy writes, treating setting as character. The water in the pool has a memory, and acts as a membrane connecting all the human characters--the woman who mops the floor, the parents cheering their swimmers on, and the serial killer in their midst, watching, selecting the next girl whose throat he will open. The water holds it all, keeps secrets; the water is indifferent.
"This is the water, still remembering the way Kim felt moving through it, how her body broke the surface.... The other girls, although they can't name the sensation, can feel the water remembering, and it gives the girls a better sense of how the butterfly is to be swum."
Murphy masters the omniscient viewpoint, being inside the heads of all the main players. In this passage, Annie, the swim mom we know best, is doing laps.
"You look down at the silt at the bottom and wonder why everything you see you interpret like a Rorschach, why the silt looks like scarves to you and why your daughter's blood on a menstrual pad looks like an hourglass..."
There's an eeriness to her perception even before a girl on the team is killed.
In the first chapter, news of a man in Denver confessing to strangling five women has Annie thankful she doesn't live there. She's glad she and her husband raise their daughters in a small, northeastern town, where "there are almost no strangers." Almost.
After this foreshadowing of their own town's nightmare, Murphy moves these characters from the initial concerns that drive them--which, in retrospect, can only be seen as petty: the desire for one's child to win a race, the concern over one's own waning attractiveness to men as compared to another swim mom, a dalliance with that swim mom's husband--to a concern that trumps all others--that of keeping one's daughter from being the killer's next score.
"Your girls are rosy cheeked from having just swum. Your girls smell like flowery shampoo and almond lotion, and the usual faint tinge of chlorine. The killer would be drawn to your girls."
Under the constant fear of this peril, everything shifts. If only Annie can keep her daughters safe, all will be okay. How lovely Annie's life appears to her now, how very predictable and comforting. How is it she had lost sight of the simple beauty of her marriage, of motherhood? Even her brother's suicide, which has haunted her, feels now like a pain she can release.
Prior to the threat of this killer cutting young girls' necks at a local rest stop, there's a restlessness in these adults, a boredom. This restlessness among them escalates--different ways in each of them--and spreads like a bad case of poison ivy. Not until lives are at stake, do these characters discover their best selves. And what those selves are capable of will shock you.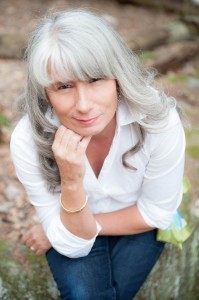 Yannick Murphy is the author of The Call; Signed, Mata Hari; Here They Come; and The Sea of Trees, as well as two story collections and several children's books. She is the recipient of a Whiting Writers' Award, a National Endowment for the Arts Award, a Chesterfield Screenwriting Award, a Pushcart Prize, and the Laurence L. & Thomas Winship/PEN New England Award. Her work has appeared in The Best American Nonrequired Reading and The O. Henry Prize Stories. She lives in Vermont with her husband and children.
[This review first appeared in Carmel Magazine's Summer Issue.]
Related
Popular in the Community