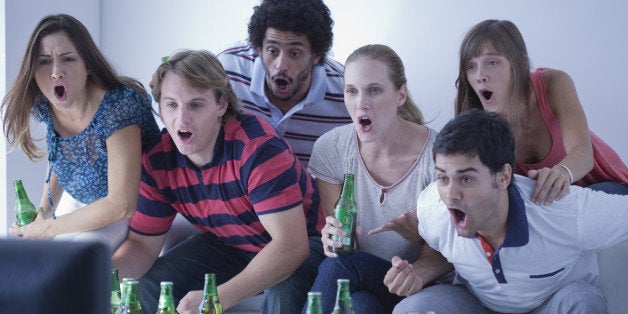 It's easy to think that Super Bowl parties are just about food and football, but if you're really going to entertain your guests, you'll need some music to keep things moving before and after the Big Game.
Fear not: Our friends at Songza have you covered. Just follow along with our party guide, which will take you fromsetting up your place to a party all the way through the end of Sunday night. Best of all, we've included expert curated playlist for every activity, giving you the boost to handle the chores and your guests the backdrop for a great day. Let's get started.

Start eating everything in your fridge so you have room for food and alcohol to chill before your party. Decide on seating. For most parties, it's fine to leave a few guests standing, but your guests will each need a place to park while their eyes are glued to the game.
Make sure your TV gets the Super Bowl. Don't laugh! Many Super Bowl parties have been ruined because the cable was out or the bunny ears weren't working. This year the Super Bowl airs on Fox in the US and CTV in Canada. You can also livestream the game from Fox Sports or CTV.

Purchase all food, disposable plates, and silverware. Pick up some beer and alcohol, and clean your house!

Make sure the beer (or wine) is cold. Hopefully you've got some fridge space, but if not, a bit of snow by the front porch or on the fire escape will work nicely.

Hopefully by now you've set up any stations like a baked potato/hot dog/nacho bar, or a real bar, so your guests can start serving themselves as they arrive.
Put on the perfect gridiron pump-up playlist and make your guests feel like they're at the game... only with warmer seats and better nachos. Our Gridiron Glory playlist is the perfect choice, obviously.

Maybe you'll be celebrating your team's win. Or maybe you'll be rehashing your team's whole losing strategy. One thing's guaranteed, though: you'll have some dishes to do. Make it go a little faster with The Ultimate Oldies Party, an energy boosting playlist full of classic songs.
Before You Go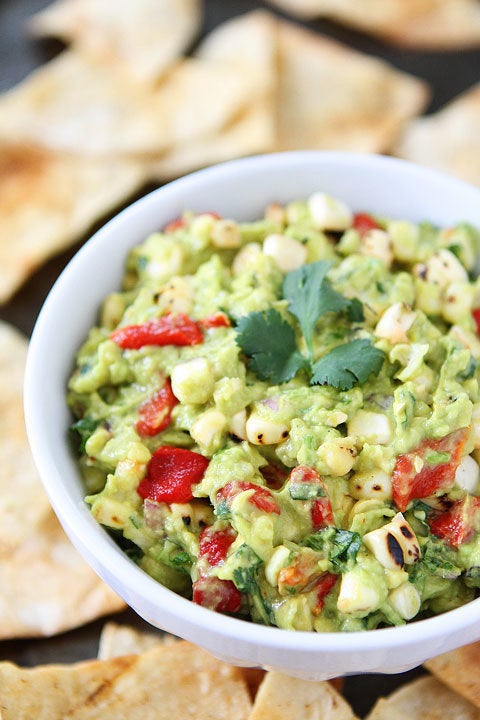 Amazing Party Dips For Football Season
Popular in the Community