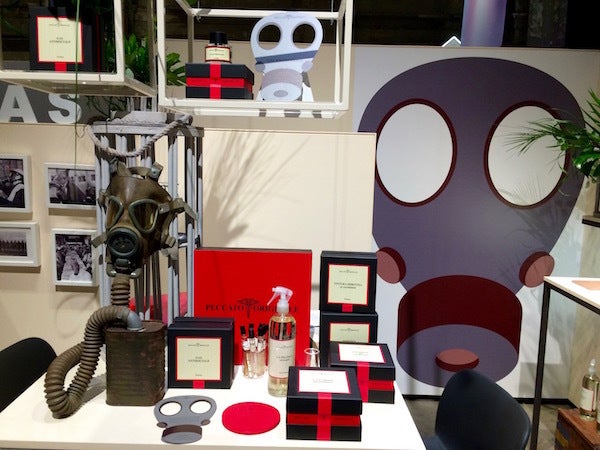 To me, cinema and the olfactory art aren't so different after all. Both films and fragrance creations have a title, or in the case of perfumes a name, list several protagonists, which in fragrances are called notes and most importantly, a director or nose, the person who puts it all together and tells a story within its creation. The best fragrances I've ever smelled are usually the product of really intense plot twists, which end up telling a tale that enchants the wearer of the scent.
It's the elusive can't-live-without-that-perfume factor.
So when I heard a friend talk about the film 'Perfume: The Story of a Murderer' recently, I knew I wanted to discover my own tale of fragrances named after women, the scents which could take me to the achievement of the ultimate fragrance. While at the coolest annual fair for fragrances and beauty accessories in the world, Pitti Fragranze in Florence, I would follow the path of Jean-Baptiste Grenouille, lead character in 'Perfume', the man with the exceptional nose who ends up murdering women to capture their essence. Only, of course I would not go so far and would only find seven fragrances — while he "captured the scent" of twelve women on his spree.
Plus, I'd simply write about these otherworldly scents, and in the process, discover my own favorite fall fragrance. As a lovely aside, most of these scents can and should be worn by men as well.
'Mallika's Temptation' by Ideo Parfumeurs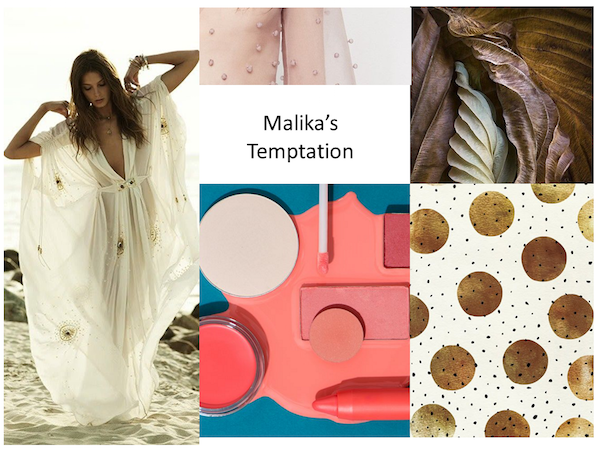 Queen Mallika is the mythical woman who, without knowing who he was, washed the feet of the Buddha. In the fragrance world, Beirut-based perfume house Ideo has created an eau de parfum named 'Mallika's Temptation' possessing flowery, sweet top notes with an oud (agarwood) heart and base notes in the resin family. All truly magical, blending into a fragrance befitting of the woman it is named after.
Personally, what I adore about Ideo Parfumeurs is the way their truly-modern creations still manage to make me feel like a old-time movie star. And don't even get me started about their new Lingerie perfume line, which I've yet to try but which has captured my imagination already.
'Aroma Vivienne' by DFG 1924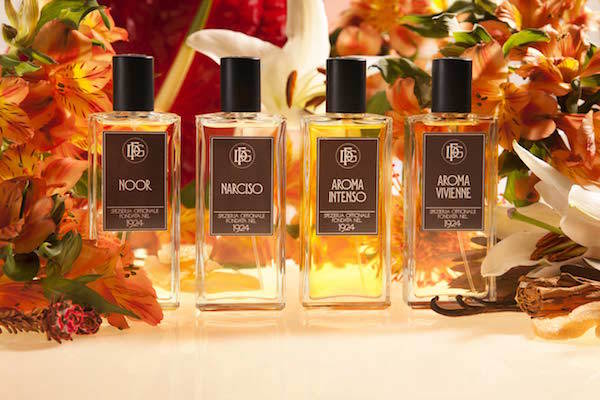 While we are in the oriental amber family, 'Aroma Vivienne' is another light yet mysterious fragrance that is perfect for fall, and for enticing. Worn best coming out of a luxurious hotel on an iconic corner of Paris, the woman who wears this fragrance doesn't need to show off, rather her scent is as discreetly elegant as she is. She possesses an aroma that is at once intoxicating and subtle.
'Belle de Jour' by Eris Parfums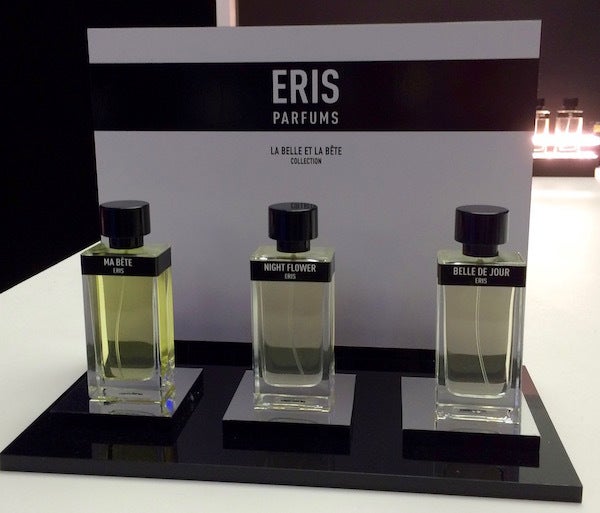 Inspired by the character in Buñuel's 1967 film by the same name, starring Catherine Deneuve, Eris Parfums' 'Belle de Jour' is, in the words of perfumer Antoine Lie "salty, sexy and dirty." I'd say that would sell me on the scent right away but it's the perfume's Tunisian orange flower top note and its heart of Egyptian jasmine which truly capture my whims.
As the tagline for this fragrance says, this is a walk on the wild side and isn't that the best side to be on after all?
All of Susanne Kaufmann's Organic Treats
Yes, you read that right. Not only does Susanne Kaufmann's entire line feature natural, organic ingredients and the most subtle scents but the skincare products are so luxurious and kind to my skin, I've quickly become addicted. There are bath salts, body oils, a hand and foot care line, teas and even a 'Line M' for men. Kaufmann herself hails from the Bregenzer Forest in Austria and on the day I visited their booth at Pitti Fragrance I was walked through the line by Beatrice von Thurn und Taxis, partner and CEO of the brand, and while she is of course a princess, she insisted I call her "Bea".
And that is exactly how the products feel — regal and expensive, yet totally approachable.
'Sex and the Sea' by Francesca Bianchi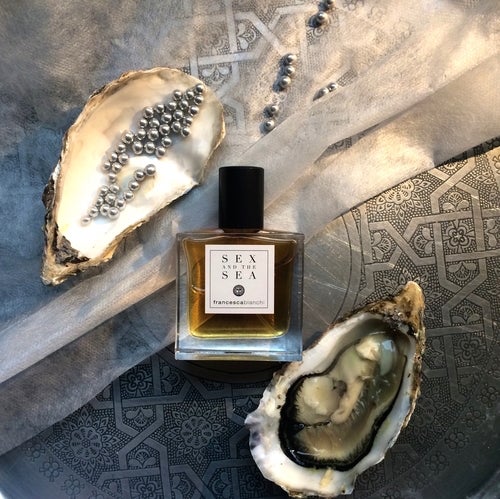 I believe every scent I've ever loved has, in some way, replicated how my skin smells when I'm at the beach. That luscious mixture of carefree days, sand, sea and coconut oil lotion are an ever present trigger point of everything that is right with the world. With 'Sex and the Sea' Francesca Bianchi — who also wanted to replicate that very scent — has found the perfect blend of pineapple, coconut of course, vanilla, rose and myrrh to bring us back to those wonderful days of summer, even as we step into the first days of fall.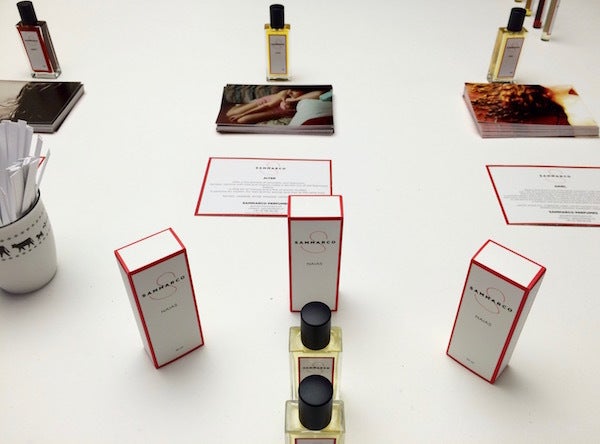 Perfumer Giovanni Sammarco will not disclose who the inspiration for his perfume 'Ariel' is, but he does say about the scent that "Ariel is the olfactive view of my physical and spiritual idea of woman." With an angelica and tuberose heart, he's really got me at "hello" since flowery, carnal fragrances are my favorites. And yet this scent offers another greener layer, with a touch of poudré probably the result of the iris and tobacco notes he's got mixed in there. Whatever the combination, 'Ariel' is a fragrance worthy of an angel, as the name of course implies.
'Gas Antisociale' by Peccato Originale
Silvia Monti started her "prescription fragrances" company in the basement of her family's chemist shop. The name of her brand Peccato Originale which translates to "Original Sin" offers the perfect hint at her unusual philosophy. While essential oils have long been used to cure and align, Monti believes fragrances carry their own power and in a charming, amusing, very creative way, she has put together a line of perfumes that range from 'Antidoto (reattivo)' — an antidote against "the slow poisoning of the individual Daemon" to 'Essenza Miracolosa', a "miraculous essence" with almond top notes to "give strength to the soul and body." Her latest creation is 'Gas Antisociale' to counter "the negative influence vicious narcissists have on us." How perfect is that?!
I now keep a refillable purse size vial of the stuff with me at all times, since the world is oh-so full of narcissists. And you know what, it may just help keep me safe from evil men like Grenouille too.
All photos by E. Nina Rothe unless otherwise indicated.
Related
Popular in the Community