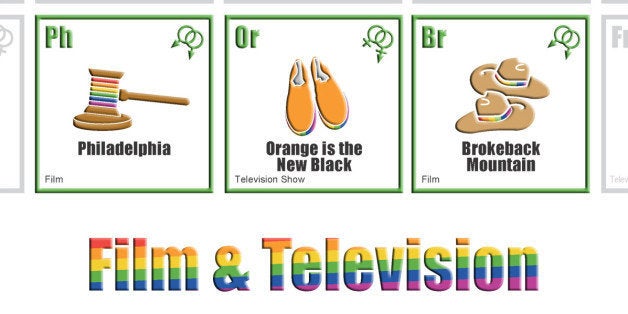 It looks like the periodic table of natural elements is about to get a fierce makeover if Kara Bishop'sKickstarter is funded.
Bishop has created a "Periodic Table of Pride," which shows various reasons to have gay pride in a format that should look familiar to anyone who's ever taken a high school chemistry class. In introducing her idea for the table, Bishop talked about the project's genesis:
The original idea was an "alFABet" poster, but we were quickly overwhelmed with the number of important people who would be left off so we switched to a periodic table which tripled our candidate list and gave us "categories" to house them in.
The table portrays famous gay figures in history such as Oscar Wilde and Walt Whitman, and depicts significant films and television series such as "Philadelphia," "Brokeback Mountain" and "Orange is the New Black," in minimalist colorful designs.
Bishop's Kickstarter campaign is happening until Oct. 26, and for a pledge of $30, you can have your very own Periodic Table of Pride to hang on your wall for all to see.
Check out the slideshow below to see some of the designs from the table.
Before You Go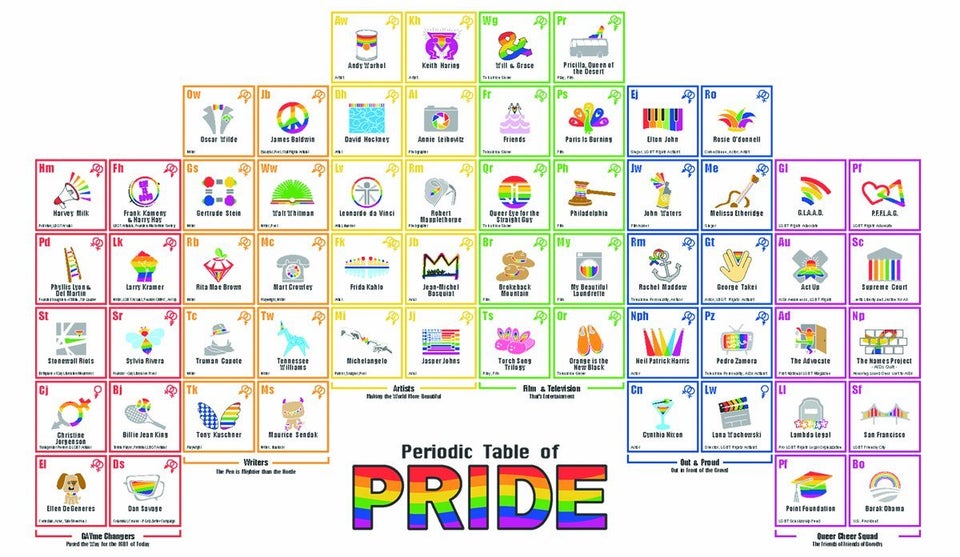 Periodic Table of Pride
Popular in the Community