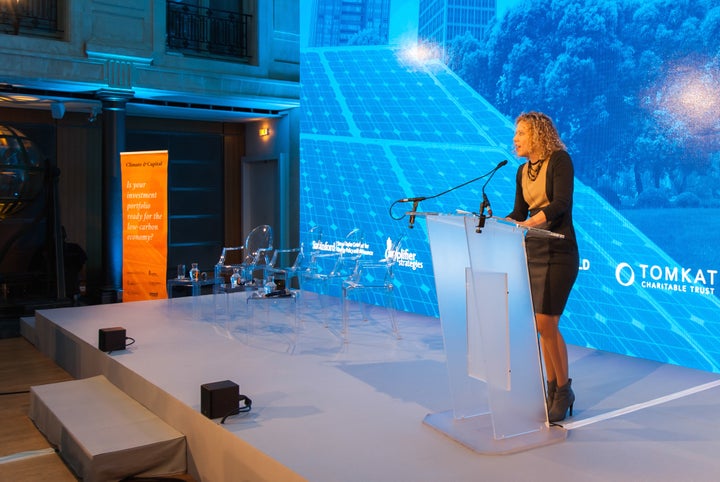 Today, the world is talking about the live video streaming app, Periscope, which gave millions of viewers the opportunity to witness history being made in Congress when CSPAN cameras in the House of Representatives were ordered shut down on June 22. Millions were able to witness an extraordinary event unfold through the lenses of legislators using the Periscope app on their smartphones, showing the world the power of technology for social impact.
"Doing well by doing good" is a growing mantra around the globe. Tens of thousands of entrepreneurs and investors are aligning missions to plant technology seeds in a 21st century global economy that will grow to shape the future in more positive ways across all sectors. Even the youngest startup can produce a tremendous social impact, as the year-old app Periscope recently demonstrated by etching its name into American history.
VIVA TECHNOLOGY CONFERENCE 2016
Next week, a global media spotlight will turn on the Viva Technology Conference in Paris, France and Amplifier, a San Francisco-based social impact agency propelling the rise of global change technology and its power to change the world.
The national story still unfolding in Congress is a suitable warm-up act to the international stage being set in Paris on June 30 — July 2, where more than 5,000 technology startups will gather to meet with investors who seek to grow businesses that help shape the future.
On that world stage, where more than 30,000 attendees are expected, Amplifier and its partner, global investment firm Next World, will host a #Tech4Good Challenge between 20 hand-picked startups with missions that target positive social impact.
"We're excited to host our Tech4Good competitive platform at the Viva Technology Conference, along with our partners at Next World, where socially conscious tech innovators and mission-driven investors can connect," Allison Duncan, CEO of Amplifier said. "Paris is the perfect place for social change entrepreneurs to convene at a time when the world is watching."
#Tech4Good CHALLENGE
The #Tech4Good Challenge will set a unique stage at the technology conference with a focus on highlighting social impact entrepreneurship. Amplifier hand-selected each team, supported their travel to Paris, and provided founders with the coaching and mentoring preparation they need to pitch mission-impact investors. The field will be winnowed to five finalists over three days of competitive pitching to an all-star jury consisting of leaders in philanthropy, global finance and technology.
The 20 competitors range across myriad industries including:
Biotech

Civic Utilities

Healthcare

Finance

Fundraising

Legal

Security

Wearable tech
Next World Founder, Sébastien Lépinard, said, "As an investment firm we seek strong businesses to support, but we also place a great deal of attention to those making a meaningful contribution to the world. Tech4Good aligns with our goals as a company."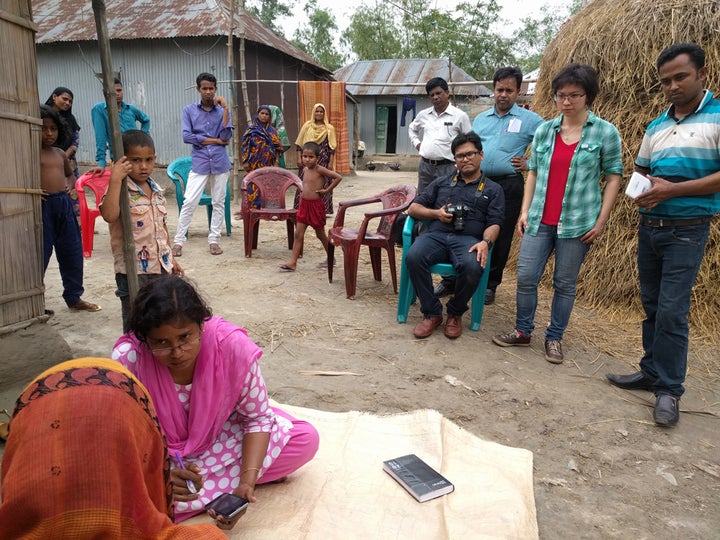 The broad range of industries represented among the competing startups is part of an intentional attempt by Amplifier to cast a wide net of engagement with social change entrepreneurs across the global tech-innovation ecosystem.
"Our role in the innovation economy is to understand and support the connections between social change entrepreneurs and mission-driven investors," Duncan said. "We serve as a curator and mentor to ensure positive alignment between tech-innovators, investors and positive social change outcomes."
IMPACT ATLAS
Amplifier operates as an expert in the full social change lifecycle and a philanthropic partner to tech industry giants. The full-service agency takes a modern approach that integrates technology as an essential tool to accelerate outcomes. But it is also the developer of its own technology platforms, the latest of which, Impact Atlas, helps organizations execute and scale best-in-class solutions to global challenges.
Given the future of tech is trending toward social change, the #Tech4Good competition at the Viva Technology Conference could offer a sneak peek at next-generation societal changes worldwide.
about the sponsors
Amplifier builds and scales mission-driven programs to create lasting benefits for society. We activate capital, build strategic capabilities, and catalyze powerful networks that co-create a more just and sustainable future.
Next World is a source of capital for entrepreneurs who are shaping the world to come. The international investment firm has extensive experience in IT/software, consumer and retail, resource efficiency and international markets.
Le comptoir de l'innovation is a social enterprise that supports the new generation of entrepreneurs through their investment fund and acceleration programs. They believe in technologies and innovation to be used for social good.
Popular in the Community