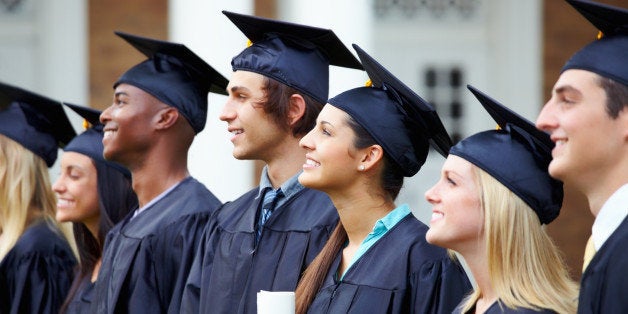 I received the funniest job opportunity email ever a couple of weeks ago. It's a legit DC-based company reaching out to me directly with a personalized email -- and so, just in case I knew somebody looking, I did a quick read through. And I almost wet my pants laughing. The sender tells me she chose her company over one of the BIG consulting firms and is so much happier at the smaller company (quite possible). However, it was her reasons for liking her company, and what she chose to put in her pitch email to me, that made me laugh. Here it is, verbatim:
• monthly catered company breakfast and lunch at xxx headquarters office
• holiday party at the newly-opened Malmaison hotel in Georgetown
• company-wide spring quarterly meetings at Nationals ballpark
• 401k plan with immediately vested company match
• employees eligible for annual training budget employee
• daily metro/bus commuting expenses reimbursed! (up to $8.00/day)
Seriously? While a few of the things listed are conditions you should be negotiating with your contract when you accept a position at any business (401k, training/continued education, etc.), do they really think the promise of a Christmas party at a fancy hotel is what will attract the best job candidates? And company-wide meetings at baseball games? Look, I admire the morale-boosting attitude of this company, but as a business owner myself, I just have to laugh. Why not advertise your winning Congressional-league softball team and free beer too? Yeah, I want to hire the people who apply to work for me for those reasons.
I just hope they have a big fat savings account for this stuff because when times are lean, the first things to go inside a company are the parties and perks. I remember when one of my previous DC employers moved into new office space and redecorated everything in feng shui. Too cute in the media story they wrote about our new offices in the Washington Business Journal. Not at all cute when the employees learned there would be no Christmas bonuses for anyone that year because the office move had gone over budget. Seriously? Can we discuss the $5,000 Italian coffee setup in the lobby please?
The sort of job advertisement I started out talking about, my friends, is part of why the business world is struggling right now. At a time when the economy is readjusting itself, we have an entire generation of college students who think they should be graduating and making the same salaries that their grandparents retired at years ago. And some of you are giving them the impression they deserve parking and perks right out of the gate! Not.
As an undergraduate, I did everything and anything I could to make sure that I would graduate from college as close to debt free as I could (wishful thinking) and not only prepared to get a job, but as the perfect job candidate packaged for any business. I did everything right, but if it hadn't been for an UNPAID internship I got through the Institute on Political Journalism at Campaigns & Elections magazine, I never would have gotten where I am today. My mother's fear that a degree in journalism would get me no farther than writing obits on the overnight shift of a small-town Midwestern newspaper might have become my reality.
But I got a chance to intern and TO PROVE MYSELF. I worked 80 hours a week for free (not counting the fun lunches and late night delivered pizzas) while attending classes and keeping up all my other obligations to the Georgetown program for several months before I was able to be paid after graduation.
I cannot remember if I was making $19,000 or $21,000 a year (those were my roommate's and my own starting salaries, but I can't remember who made which), and after a few months camping out at my mom's house with my best friend, we got an apartment and lived pretty well. At least, we thought we were doing great. We rehabbed furniture gifted by my parents' friends and relatives, and we haunted the spring yard sales. And we had cable. We both bought our own first new cars within a year. We didn't expect to live in a high-priced Georgetown condo with brand new décor.
My roommate lived near her work, but I commuted from Gaithersburg to K Street every day, at least an hour with traffic but sometimes more. Initially, I took the Metro -- or rather, tried to. Because as every newbie in publishing knows, I didn't get out of the office until after midnight too many nights and ended up stuck. After a few months of suffering (either with the Metro or paying for parking on that salary), my publisher gave me a raise and a parking space in the building. But I earned it. I suffered for it. There was one week of every month when I didn't sleep every other night til we got through blue line. And within six months of graduating from college, I was managing editor of the largest political trade publication around. Pretty cool. But again, I worked for it. And it all started with an unpaid internship at 15th & K Streets.
The internship debate is a hot one these days, with some organizations advocating for legislation or regulations requiring businesses to pay "fair" wages to their undergraduate and new-graduate interns. The problem is that in this economy, those sorts of rules will be the end of internships as we know them. Companies who have been sued by previous interns demanding back compensation have simply shut down their internship programs. It isn't worth the hassle.
One out of every five resumes I receive from intern applicants is somebody with years of experience in the field who is desperately seeking an opportunity with a new company or career. Why would I pay a student with no experience when I can have somebody with loads of experience for the same amount of money? There's a glut of qualified applicants in almost every professional field. It doesn't make sense. If you make rules like that for intern employers, most of the best internship programs will disappear because they're not going to pay a student to be taught. Go look up the old-fashioned definition of "apprenticeship" if you don't understand my point.
Herein lies the basic disconnect: The young, new graduates are suffering from the grand misconception that merely graduating entitles them to a fabulous career. You do not graduate and get a CAREER. You get a job. And if you work your ass off and you're very, very lucky, that first job could turn into a career. More likely, you'll switch jobs, and even fields, several times before you settle into what you will look back on as your career. Look at me, I started out as a political journalist and ended up a Caribbean destination wedding planner with a reality television show on TLC. Try to explain that logically.
New graduates need to be looking for internships and entry-level positions where they can show off their energy, enthusiasm, attention to detail and general smarts. Blow your supervisors' minds with how fast you turn around assignments and always be asking for more work. That's how you get a job. Because that's when your intern supervisor goes to his or her boss and says "this kid is really good, and we should keep him." Or her.
It happens all the time. Just ask my account executive Kelsi Welch. She graduated from Colorado last year and came straight to Weddings in Vieques as an intern. Now, she's with us full-time, running weddings and helping supervise our on-going internship program, amongst other things. Great jobs come out of great internships. It's all about what effort you put into them.
What should a new graduate be looking for in terms of salary and perks for a real job? The absolute minimum amount you can live on. Seriously. Because if you get a job someplace good, and you bust your butt so your hard work is acknowledged by management, you will get a raise. And a promotion. And eventually a parking place. I'm not joking. Do not be swayed by promises of Christmas bonuses to come, and a great social life sponsored by the company -- those things go away quickly in a tight economy. Try hard to find work with an established company that has been around long enough to weather trying economic times.
Just remember, if you go into a new job expecting to be treated like a 10-year veteran of the business, you are setting yourself up for failure right out of the gate. If you think you're too good for anything they ask of you, or you don't acknowledge that your education is really, truly just beginning, you're not going to be there long enough to learn the definition of a perk. So don't worry about it when you're job hunting.
REAL LIFE. REAL NEWS. REAL VOICES.
Help us tell more of the stories that matter from voices that too often remain unheard.