Welcome to Permission to Leap - a podcast exploring the stories of people who have brought their visions to life. Each week, I will speak to an inspiring guest and navigate the process they took to take the leap in their own lives, from the day that they first committed to the day they landed on the other side. Permission to Leap is the spark that will push you to believe in your dreams again and make them your reality. Today's guest is Amanda Bourne.
Amanda Bourne is a professional makeup artist, hair styling and Beauty Editor based outside of Los Angeles, CA. Coming from a strong educational background, she began her freelance journey as an undergrad at the University of California, Santa Barbara. While earning her bachelor's in sociology with a minor in professional writing, Amanda spent her free time practicing makeup looks on anyone who would let her. Upon gradating she moved back to LA to pursue an admin career but quickly learned that she could no longer avoid her longing to be a creative.
After gaining multiple years of experience as a project coordinator as well as a manager at a high end retail location, Amanda decided to dive head first into the industry and freelance makeup and hair full-time.Along her journey she has collaborated with some of the best in the industry and her fun, creative and driven personality has gained the trust of multiple publications. Specializing in clean beauty and editorial looks, Amanda also believes in the importance of skincare just as much as makeup application. Her style is sought after by many major publications to enhance beauty, not overpower it with product. While she has very notable clients and publications under her belt, Amanda looks forward to growing as an artist and professional while educating others on the importance of consistency and professionalism in this ever-growing beauty industry.
What I love about Amanda's story is the tenacity that she displays for her craft. Oftentimes, freelance can be shared in a very glamorized way - photoshoots in Beverly Hills with beautiful models. But what gets overlooked is the breakdowns we have mid-commute that question everything about why we're still pursuing our dream.
Amanda shares with us her secret for anticipating the inconsistent times, how action today can translate to results even four years later, and the way she uses winks from the Universe to keep her going.
Thank you again for joining me for another fantastic episode of Permission to Leap. If you're looking to take your next big leap, be sure to check out my book that guides you through the 6-phases of the leap process at http://permissiontoleap.today. My book will support you in moving through YOUR leap with more clarity and ease. Because there needs to be more people like you living an inspired life and making a positive difference in the world.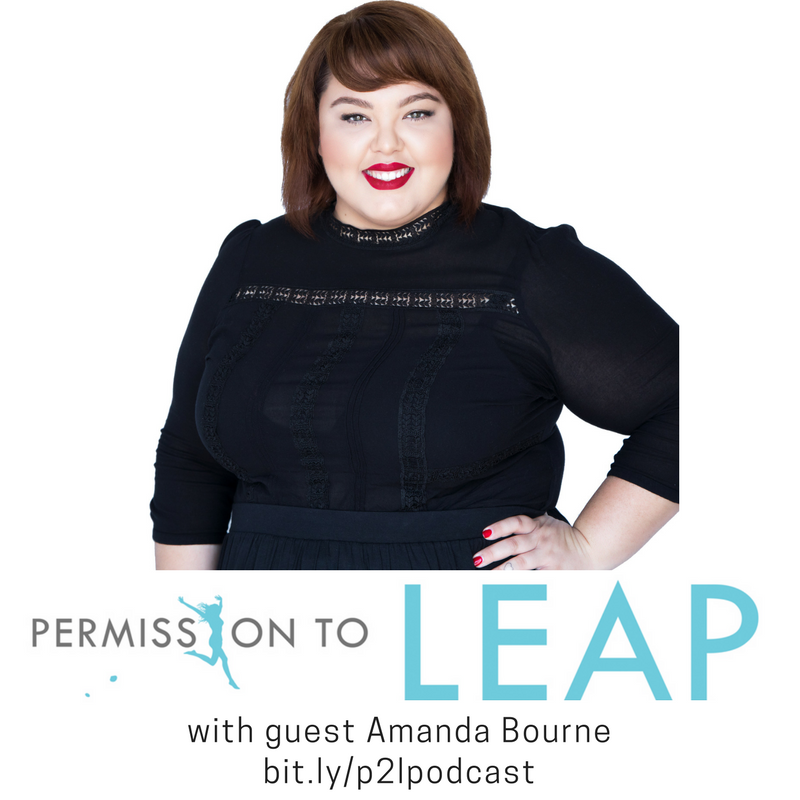 Calling all HuffPost superfans!
Sign up for membership to become a founding member and help shape HuffPost's next chapter
This post was published on the now-closed HuffPost Contributor platform. Contributors control their own work and posted freely to our site. If you need to flag this entry as abusive,
send us an email
.