Welcome to Permission to Leap - a podcast exploring the stories of people who have brought their visions to life. Each week, I will speak to an inspiring guest and navigate the process they took to take the leap in their own lives, from the day that they first committed to the day they landed on the other side. Permission to Leap is the spark that will push you to believe in your dreams again and make them your reality. Today's guest is Ashley Crouch.
Ashley Crouch is a Visibility Strategist who lands her clients in the most coveted outlets in the country. 
Ashley created the premier "one for one" publicity agency, Appleseed Communications, that specializes in entrepreneurs in the "live your best life" space. For every client served, Appleseed offers micro-loans to women in resource-poor nations to grow their businesses. Clients include best-selling authors, social good platforms, CEOs of multimillion dollar companies, TEDx speakers, social innovators, and more. Appleseed has gotten clients featured on hundreds of outlets, including New York Post, Entrepreneur, FOX Business, MSNBC, CNBC, Huffington Post Live, Fast Company, Forbes, Inc, TIME, New York Post, SUCCESS, Business Insider, and more. She has secured partnerships with the United Nations, SELF Magazine, Maria Shriver and more. Her Publicity Accelerator, Master the Media, offers high value publicity training for promising entrepreneurs. Ashley was a nominee for the 2017 Forbes 30 Under 30 list. 
In this episode, Ashley and I discuss what holds women back. Namely, she shares her perspective about the "glass ceiling." Now, normally we think of this concept as an external barrier in the corporate world, but Ashley presents an alternate viewpoint - each of us possesses an internal glass ceiling. When we look up at our internal glass ceiling, it is our own self-image reflected back at us. And it is this glass ceiling which stops us more than any external glass ceiling because we can never surpass our own self-image and what we believe we are capable of.
Thank you again for joining me for another fantastic episode of Permission to Leap. If you're looking to take your next big leap, be sure to check out my book that guides you through the 6-phases of the leap process at http://permissiontoleap.today. My book will support you in moving through YOUR leap with more clarity and ease. Because there needs to be more people like you living an inspired life and making a positive difference in the world.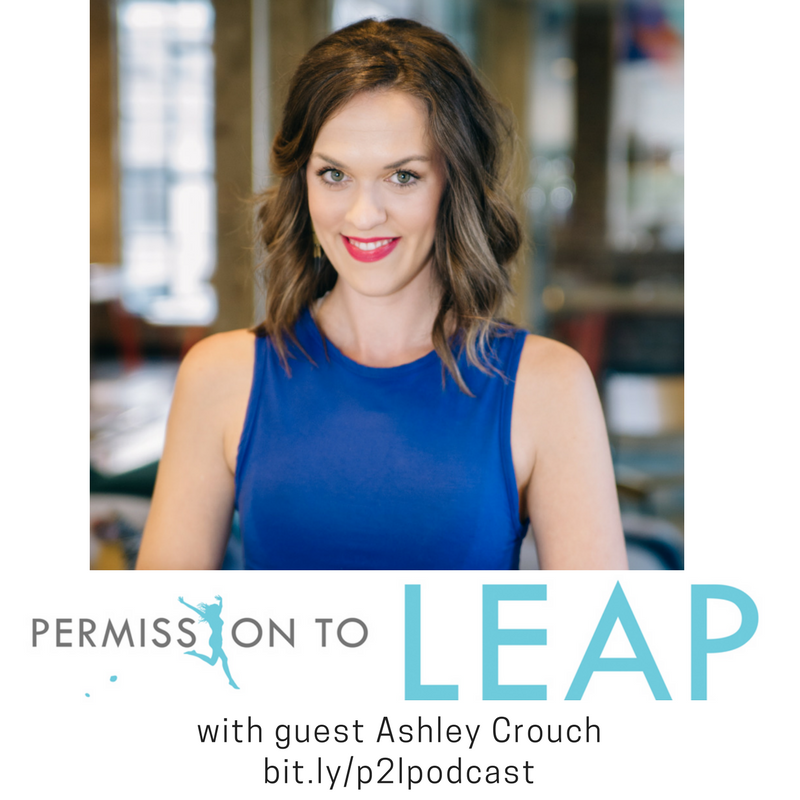 Calling all HuffPost superfans!
Sign up for membership to become a founding member and help shape HuffPost's next chapter
This post was published on the now-closed HuffPost Contributor platform. Contributors control their own work and posted freely to our site. If you need to flag this entry as abusive,
send us an email
.