Welcome to Permission to Leap - a podcast exploring the stories of people who have brought their visions to life. Each week, I will speak to an inspiring guest and navigate the process they took to take the leap in their own lives, from the day that they first committed to the day they landed on the other side. Permission to Leap is the spark that will push you to believe in your dreams again and make them your reality. Today's guest is Erika De La Cruz.
Erika is Co-Founder and Author of Amazon #1 Best-Selling book: Passionistas, Tips Tales & Tweetables From Women Pursuing Their Dreams. She is a TV Personality and Inspirational Speaker in the #Girlboss & Millennial empowerment movements!
Erika runs Performance & Mind-set Coaching called the Boss-Babe Blueprint, which aims to improve the human experience.
Erika has worked with brands like TheWrap, NBC Universal, The CW. Her brand features already empowered women, empowering humanity. She is the host of SD Fashion Week & Variety's: A Night of the Stars. Erika was recently called a "Boss Babe Extraordinaire" by Marie Claire, she's been featured as an Inspirational Woman by the Huffington Post and named Author of Influence 2017 by the California State Senate.
Oftentimes, what keeps us from leaping is that our present perspective takes over. All we can see is what's right in front of us. And when it doesn't look good, it doesn't look good yet you can't look away. You can't see past the reality of your situation to believe that anything else is possible.
Erika shares with us how she literally lost everything she had (possessions, her home and family), but was unwilling to stay trapped in that reality. She opens up vulnerably to talk about some low points on her journey, how she refused to allow it to define her and why she continues to believe that there is always a net to catch her.
Thank you again for joining me for another fantastic episode of Permission to Leap. If you're looking to take your next big leap, be sure to check out my book that guides you through the 6-phases of the leap process at http://permissiontoleap.today. My book will support you in moving through YOUR leap with more clarity and ease. Because there needs to be more people like you living an inspired life and making a positive difference in the world.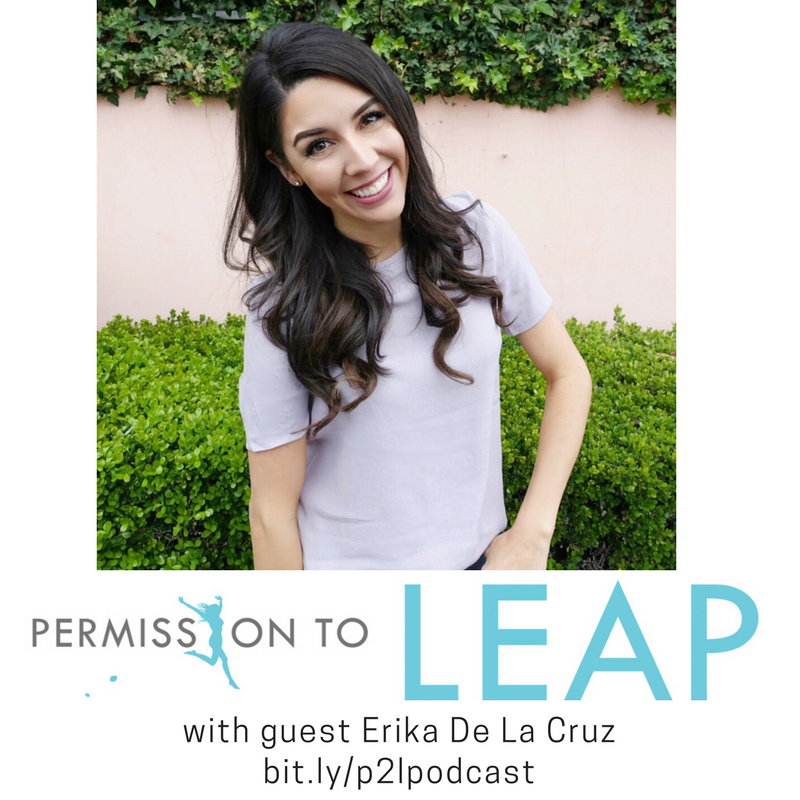 Calling all HuffPost superfans!
Sign up for membership to become a founding member and help shape HuffPost's next chapter
This post was published on the now-closed HuffPost Contributor platform. Contributors control their own work and posted freely to our site. If you need to flag this entry as abusive,
send us an email
.