Welcome to Permission to Leap - a podcast exploring the stories of people who have brought their visions to life. Each week, I will speak to an inspiring guest and navigate the process they took to take the leap in their own lives, from the day that they first committed to the day they landed on the other side. Permission to Leap is the spark that will push you to believe in your dreams again and make them your reality. Today's guest is Lamar Lewis.
Lamar Legend is a native New Yorker, has written and adapted several plays; produced, directed, and starred in over fifty theatrical works in four US cities, as well as abroad in Tuscany, Rome, Milan, Prague, and Mexico. He has been honored with The Rising Star Award by The League of American Theaters & Producers (producers of The Tony Awards). As a former Americorps Liaison, he utilized his background as a sex counselor in the ER to help bridge the gap between law makers, law enforcement, and city gatekeepers to engage effectively with the demands of the homeless in Seattle. As a theatre maker and activist, he is committed to expanding artistic awareness for underserved populations, marrying disparate theatrical themes in innovative ways, and plumbing the depths of the imagination to reveal fresh truths to future audiences. You can follow him on Instagram via @LamarLegend.
Warning: This episode contains subject matter relating to suicide. If you are at risk for suicide or personal injury, please call 911 or seek other help (such as a hospital emergency room or doctor's care) immediately. Suicide Helpline: 1800 – SUICIDE
Suicide Prevention Hotline: 1-800-827-7571
National Suicide Hotline: 1-888-248-2587
Life as a creative requires a delicate balance between committing to our craft and making a living. Sometimes the two are the same, and oftentimes they're not.
What does it look like to balance the two - having a steady source of income AND remaining fully committed to your vision?
And how do you move from income and craft being separate, to making an income from your craft.
Lamar shares his journey from employed while pursuing his craft to employed fully in his craft. He shares some deep, soul shifting and intimate experiences that eradicated his ego, broke him down to the contemplation of suicide, how he has surrendered into the simplicity of what he truly desires and why he is now led completely by the two most important things in life.
Thank you again for joining me for another fantastic episode of Permission to Leap. If you're looking to take your next big leap, be sure to check out my book that guides you through the 6-phases of the leap process at http://permissiontoleap.today. My book will support you in moving through YOUR leap with more clarity and ease. Because there needs to be more people like you living an inspired life and making a positive difference in the world.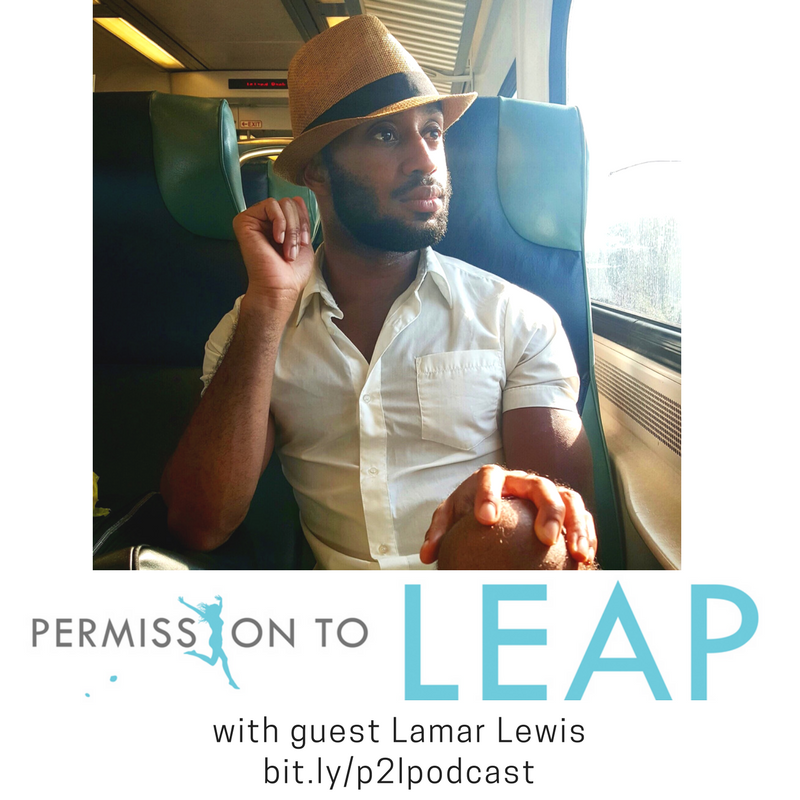 Calling all HuffPost superfans!
Sign up for membership to become a founding member and help shape HuffPost's next chapter
This post was published on the now-closed HuffPost Contributor platform. Contributors control their own work and posted freely to our site. If you need to flag this entry as abusive,
send us an email
.