Welcome to Permission to Leap - a podcast exploring the stories of people who have brought their visions to life. Each week, I will speak to an inspiring guest and navigate the process they took to take the leap in their own lives, from the day that they first committed to the day they landed on the other side. Permission to Leap is the spark that will push you to believe in your dreams again and make them your reality. Today's guest is Sarah Biggers.
Sarah Biggers is a published makeup artist and lash extension stylist in Atlanta, specializing in creating looks for a wide variety of occasions. Bridal, engagement shoots, editorial photoshoots, creative expos...you name it, and she'll do it. As a makeup artist, she believes the common thread between all of these is always starting with a flawless, perfected foundation base.
She got her start as a little kid rummaging through her mother's makeup drawer. Never losing the passion for all things beauty, she graduated from Georgia Tech in Atlanta with a business degree and directed all her focus toward pursuing a career as a Makeup Artist. She attended the Atlanta Makeup Academy to train as a makeup artist under Kat Flynt (now Pfender), studying everything from the basics, to wedding makeup, to advanced HDTV/Film/Print makeup.
Sarah founded CLOVE + HALLOW as the culmination for her passion for beauty, experience as a makeup artist, and her growing interest in a cleaner lifestyle.
When our vision calls to us, it's usually accompanied by a laundry list of excuses. Our inner naysayer goes hog wild detailing all the reasons we're not qualified to say yes, barriers of time, risks associated with it, and more. The brain instantly defaults to negativity in order to talk us away from the ledge of the unknown and back into the safety and comfort of our current life.
That wasn't the case for Sarah. Instead, Sarah used her fears as the catalyst for saying "yes" to her vision. In this episode, she shares her process of committing to her leap of building Clove + Hallow, why there is never a better time than now, and what's next for the brand that she wants to use to bring organic cosmetics mainstream.
Thank you again for joining me for another fantastic episode of Permission to Leap. If you're looking to take your next big leap, be sure to check out my book that guides you through the 6-phases of the leap process at http://permissiontoleap.today. My book will support you in moving through YOUR leap with more clarity and ease. Because there needs to be more people like you living an inspired life and making a positive difference in the world.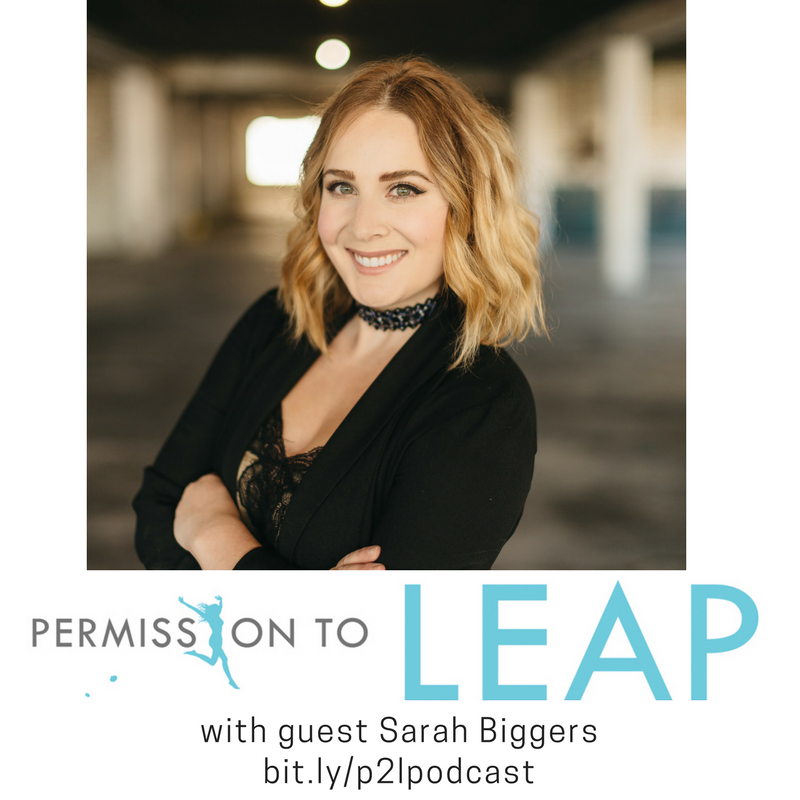 Calling all HuffPost superfans!
Sign up for membership to become a founding member and help shape HuffPost's next chapter
This post was published on the now-closed HuffPost Contributor platform. Contributors control their own work and posted freely to our site. If you need to flag this entry as abusive,
send us an email
.