Welcome to Permission to Leap - a podcast exploring the stories of people who have brought their visions to life. Each week, I will speak to an inspiring guest and navigate the process they took to take the leap in their own lives, from the day that they first committed to the day they landed on the other side. Permission to Leap is the spark that will push you to believe in your dreams again and make them your reality. Today's guest is Sheila Viers.
Sheila Viers is a Health and Lifestyle Coach that is passionate about helping women break free from yo-yo dieting and self-sabotage so they can ROCK their dream body and their dream life. She leads her #RockYourDreamBody Tribe with her signature non-diet approach, helping women nourish their way toward their physical goals, so they can build confidence, gain energy, and feel amazing in their skin.
Sheila's own healthy living journey began over a decade ago when she decided it was time to end her struggle with body image and food for good. After years of yo-yo dieting, over-exercising, and issues ranging from food sensitivities to hormonal problems, she learned how to get out of body-jail, lost 35 pounds, and now teaches women how to create this freedom and ease in their own lives through a range of programs from jumpstart to full-immersion.
Her mission extends far beyond weight loss and her unique ability to inspire women to step into their confidence and their dream life, is catching fire.
Sheila regularly writes for The Huffington Post and has been featured in many fitness, health, and business publications including Shape, Inc. Magazine, Yahoo Health, Tiny Buddha, The Rise to the Top, Entrepreneur on Fire, Experience Life Magazine, Livestrong, She Owns It, and Under30CEO. Sheila is also the former CEO and Co-founder of Live Well 360, a premium fitness bag company.
One of the biggest misconceptions about taking leaps is that you need to see the whole path ahead of you in order to commit. Unfortunately, that's not how it works. Clarity is a direct bi-product of commitment. But it doesn't happen in the opposite direction. Commitment breeds clarity, but clarity does not breed commitment.
How do you say yes to your leap if you can't see how it's going to happen?
In this episode, Sheila shares her process of using her intuition and logic together to create her path step by step. She has had to get comfortable not knowing the subsequent steps prior to taking the step that's in front of her in the present moment, and she shares the fears, emotions and experiences that she has learned to navigate throughout her multiple leaps.
Thank you again for joining me for another fantastic episode of Permission to Leap. If you're looking to take your next big leap, be sure to check out my book that guides you through the 6-phases of the leap process to bring your vision to life at http://permissiontoleap.today. My book will support you in moving through YOUR leap with more clarity and ease. Because there needs to be more people like you living an inspired life and making a positive difference in the world.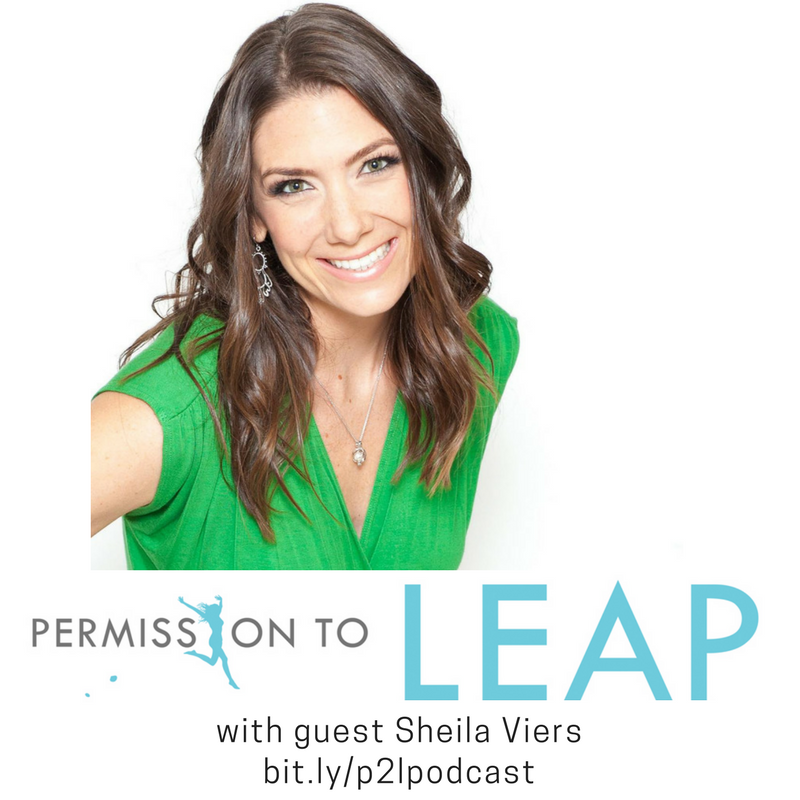 Calling all HuffPost superfans!
Sign up for membership to become a founding member and help shape HuffPost's next chapter
This post was published on the now-closed HuffPost Contributor platform. Contributors control their own work and posted freely to our site. If you need to flag this entry as abusive,
send us an email
.