With a fresh aesthetic and international influences, India's hottest stylist is making her mark in both fashion and film; if you don't already know the name Pernia Qureshi then it's time to take note. She gained invaluable experience with a handful of enviable jobs in New York City and to India's very fashionable good fortune, moved back in 2008. Since then she's worked as a stylist for celebrated designers like Tarun Tahiliani, on fun films like Aisha and even debuted India's very first short fashion film this year. She'll be in Toronto for the 2011 International Indian Film Academy Awards June 23rd-25th, and we have some very exciting sartorial surprises we'll unveil to IIFA fans. You won't want to miss all the glitz and glamour of this spectacular awards weekend so stay tuned!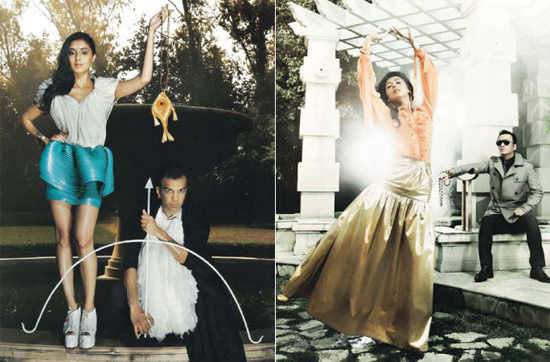 Pernia Qureshi in Harper's Bazaar India editorial
When did you know you wanted to be in fashion?
I knew I wanted to be in fashion after my first internship with Cosmo India during a summer in college. In New York City I learned a lot -- the fashion trade and the basic functions of designers, stylists and magazines. It was my ground training.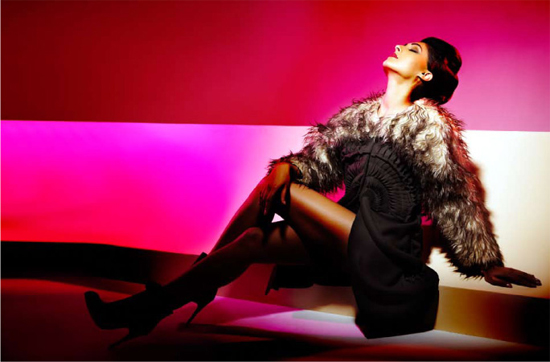 Pernia Qureshi plays muse in Amit Aggarwal's Fall 2011 collection
Why did you decide to move back to India and how is style different there than in NYC?
I moved back to India because I'm also an Indian classical dancer (Kuchipudi) and wanted to be able to pursue a career in both fashion and dance. There's a big difference -- every country has their own aesthetic and their own idea of what is beautiful. However, I would say India is very influenced by the West as far as fashion goes.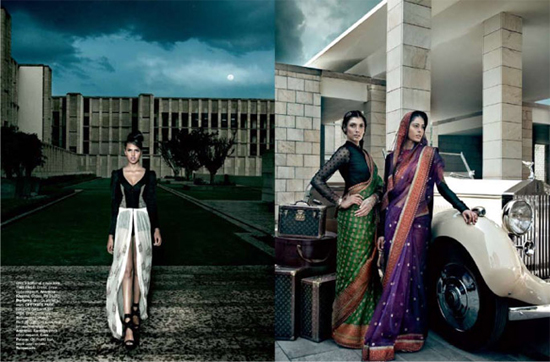 From a Harper's Bazaar India shoot
Aisha was the first film you styled, what was that experience like?
Aisha was a great experience. It was a very costume heavy film and was the perfect way to showcase my work. I feel that Aisha took Bollywood out of the rut it was in as far fashion was concerned. It was fresh and new and that's what I think people liked.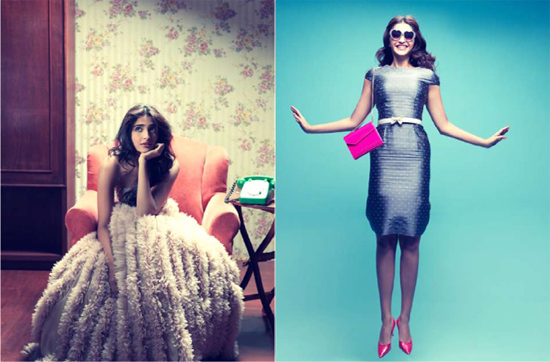 Bollywood actress Sonam Kapoor in Aisha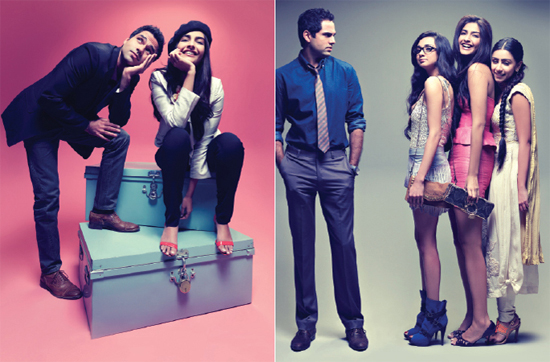 The cast of Aisha
You obviously have a close relationship with Bollywood actress Sonam Kapoor, who you've styled in Aisha, Thank You and numerous magazine editorials. What is it like working with her as a stylist?
Working with Sonam is a pleasure because we do share a similar style sensibility and she is highly inclined in matters of style. I think I Sonam and I have mutually benefited each other in being tagged as "most stylish."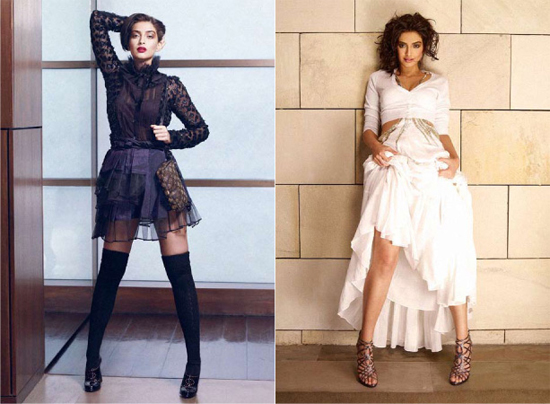 Sonam Kapoor in a Cosmopolitan India editorial
What are the best and worst aspects of being a stylist in India?
I love knowing that I have a completely different aesthetic and niche style as compared to others in my field. The biggest drawback is lack of organization when it comes to work in India.
What do you see yourself doing in the future?
I love that I am always evolving and end up in unexpected places. I have many plans but I also let life take me wherever it seems the most opportune at any given moment.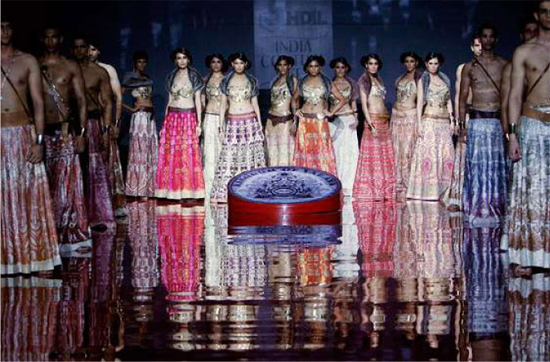 JJ Valaya Fall 2009 show
All images from Pernia Qureshi's website. Click here for individual photo credits.