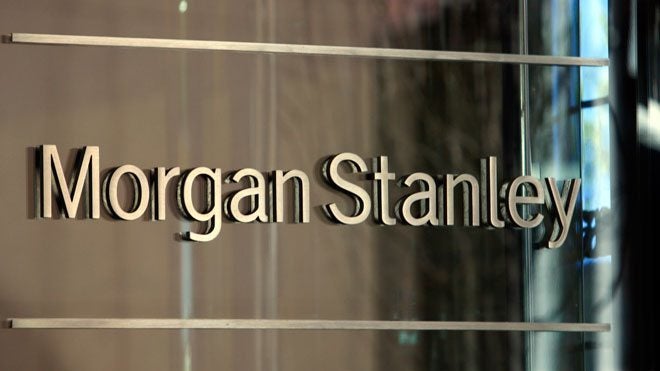 I have no idea how it started. I'd just finished taking a shower—we had people coming over for dinner—maybe it was talk about change and women and not accepting what had been going on for so long that most people could not remember when it did not, but I was swept up in a memory so clear, intense, and painful that once it appeared, everything became evident to me.
And, suddenly, "Me Too" made sense.
The time was early 1981; I had been living in Europe in the late 1970s, and when I came back to New York I needed to make some quick money, so I started office temping. I was sent out on a number of jobs by an agency, some lasting a few days, some even a few months. Mostly I did light secretarial work, with some word processing; occasionally I even got to write or at least edit office work at my desk. One Monday, I was sent down to Wall Street to work as a receptionist for Morgan Stanley, a hoary, old-Wall Street stock-and-bond trading company. I had worked for other companies downtown on Wall Street, most often for Chase Manhattan which is now J.P. Morgan Chase, but had never worked at Morgan Stanley. The area I was placed was staffed by young stock traders on a high floor; their receptionist was away on some medical leave and my agency, a large one like Career Builders, had for some reason opted to send me there.
I walked into the outer reception area and was met immediately by a young man in a dark suit and tie. "Can I help you?"
I told him I had come in to be the replacement for the receptionist. He looked at me puzzled. "You're a guy. How can you be a receptionist?"
I wasn't sure how to answer. How difficult would it be to answer a phone, take down some messages, and maybe type a letter or two?
He brought out another, slightly older man, the office manager, who looked at me with an unmistakable amount of disappointment in his face. He chewed his lower lip for a second.
"We didn't expect a guy. Are you sure you want to work here? We've always had a girl in this position."
As a temp, I had never been greeted like this before. Men had been working in offices forever—even before women—and though receptionists were often women, I had worked previously as a receptionist or a receptionist/typist in other offices.
I just smiled blankly at him. He instructed me where to put my things and got me settled behind a desk where I would answer the phone and do the sort of piddling, mostly routine work a receptionist generally does.
For the first hour there were almost no calls, but I noticed a procession of young men, in ties and jackets or dark suits, emerging from the inner office areas to look at me. They definitely were not looking like they wanted to get acquainted, but rather like I was an object of curiosity and scorn.
They would stare blatantly, smirk, then leave.
A few approached me, and said the same thing: "We did expect a girl, y'know."
The first time I heard this, I laughed, then I realized by the third or fourth time no one else was laughing. They were dead serious. I was not simply a disappointment; there was something definitely wrong about my presence there.
At noon, I broke for lunch, and when I came back, the situation got worse. They were now not just staring or whispering around me, but doing everything short of calling me a "faggot" for being there. I saw it in their faces, body language, and posture as more guys appeared, sized me up, then walked away.
Finally, a young woman from another floor approached. I asked her what was wrong. She smiled patiently.
"Morgan Stanley is famous for hiring 'cowboys.' Really aggressive young men who know that if they don't make the cut fast, they're out of here. It's a real frat house atmosphere on this floor. You shouldn't let it get to you though. Just ignore it."
She disappeared, and I thought about what she had said. Then I decided: I didn't need to ignore it. I was, as they always said, "just a temp." So why should I have to put up with this? What they were doing to me was really degrading and demeaning.
By the late afternoon, there was almost nothing for me to do. The office manager came out and told me to get some things out of the supply closet at the end of a hallway and distribute them to the "boys" in the back offices. Inside the deep, mostly dark supply closet I found a cart and piled it with various envelopes, pens, legal pads, etc. I took the cart into the back area and found a counter to unload the supplies on. Immediately a group of young suits emerged from their cubicles and areas, and they made me know once again, fast, that my presence there was decidedly unwelcome.
I went back to the front counter, called my agency, and told them I was not returning to Morgan Stanley.
"Why?" my job rep asked. "They wanted someone for a whole week."
"They want a girl," I explained. "They're really pissed off that I'm a guy doing this."
"Who?" she asked. "Do you have the name of the office manager? Did he say something? Have they said anything really bad to you?"
"Bad enough" I answered, telling her they had made it plain that they didn't like having me there.
"I'm sorry," she said. "But we don't like you just quitting a job like this, with no real provocation. I'm not sure we can send you out anymore for the rest of the week."
I realized this was temp talk for "You've just burned this bridge—we could even lose this client—and we're pissed as hell at you."
I stuck to my guns and did not come back. I was so happy to leave at the end of the day that it felt like the elevator took a week just to get me down to street level. The agency did send me out again, but not for a while: punishment for what I had done.
Even years later, I still didn't understand why my being there as the receptionist had been such a disappointment, such an irritation, to the young men on that floor at Morgan Stanley. Now I do: they had wanted a girl as the receptionist because temps were always the lowest, most unprotected people on the office totem pole. The attitude about any work no one else wanted to do was: "Let the temp do it." And only God knew what a young woman put into that situation at Morgan Stanley would have gone through: how often she would have been sent alone into the supply closet and what could have happened in the dark there to her; or when she was asked to bend over or stand on a ladder so guys could peek under her skirt; or made to serve coffee—something I realized they didn't dare ask me, a man, to do—or any of the other things only a girl was supposed to do. Or forced to do.
It took me forty years to understand this, but I'm sure there are a lot of young women, and men, who understand this immediately today. And I'm glad for that. Very glad.
Award-winning writer and gender-rights pioneer, Perry Brass has published 19 books, including poetry, novels, short fiction, science fiction, and bestselling advice books that you can read about at his new site for them: PerryBrassGaySelfHelp. A member of New York's radical Gay Liberation Front, in 1972, with two friends, he co-founded the Gay Men's Health Project Clinic, the first clinic specifically for gay men on the East Coast, still operating as the Callen-Lorde Community Health Center. His acclaimed prize-winning dystopian futurist novel Carnal Sacraments has recently been translated into Italian and Spanish, penning a world where privacy, a personal life, and a moral compass are worthless to a high-stakes consumerist society of both endless bullying and cosmetic rebellion. For more info: www.perrybrass.com.