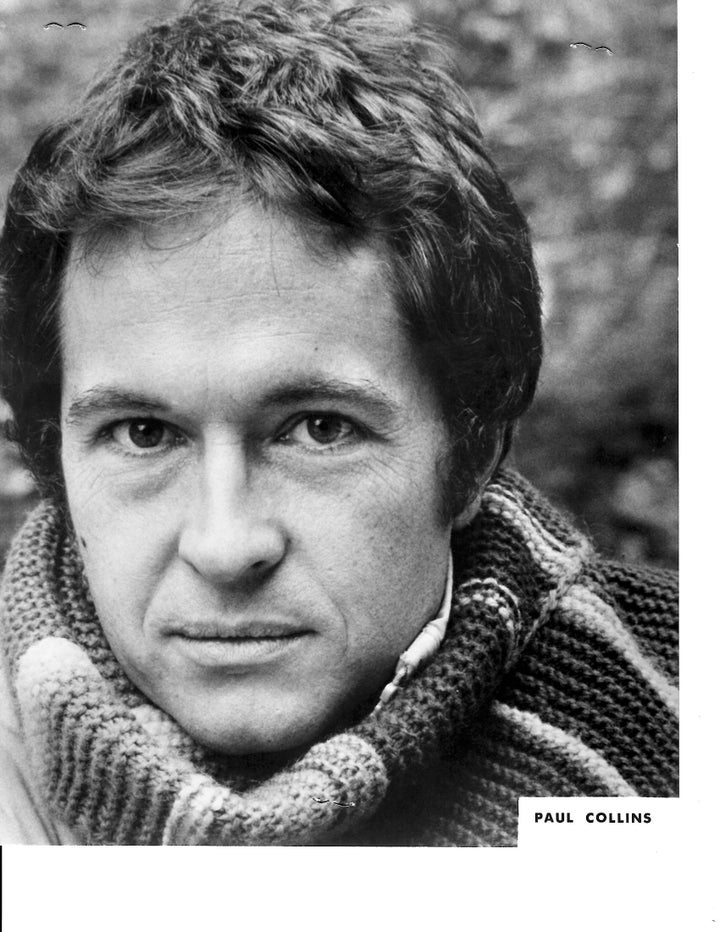 Several weeks ago, in July, at the venerable General Society of Mechanics and Tradesmen on "Club Row" on West 44th Street, I met "John Darling," or the voice of him, the actor Paul Collins, at a reading John Leonard Pielmeier did from his book Hook's Tale.
That's a story in itself. Pielmeier is a playwright most famous for penning Agnes of God, which I saw on Broadway in 1982 with the dream cast of Geraldine Page, Elizabeth Ashley, and Amanda Plummer who won a Tony for it. Pielmeier got the ingenious idea of a Peter Pan novel told from the voice of Captain Hook. This makes sense, with Wicked playing forever: an Oz story told from the point of the Wicked Witch. After Agnes, Pielmeier wrote Courage, a one-character play about J.M. Barrie, the author of Peter Pan, and cast Paul Collins in it. Collins, once a child actor, had become famous at any early age for being the voice of John Darling, Wendy's younger brother, in Walt Disney's classic animated movie of Peter Pan.
As soon as I met Paul, I was just bewitched. He brought so much back to me: seeing Peter Pan as a small boy, and later viewing it in New York in a revival in the late 1970s—when we still had big single-screen movie theaters—and crying through the opening. It touched me so deeply, this haunting essence of childhood.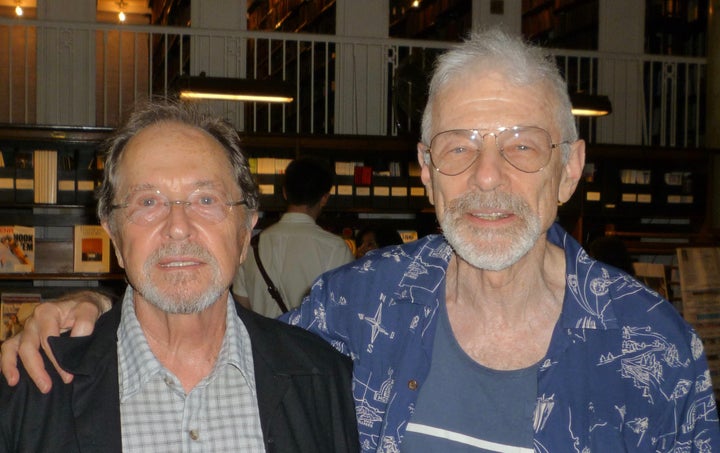 As a kid, I was crazy about Peter Pan: he animated a world in himself where growing up was not essential. It was not about the graduation from, and closing up, of childhood; it was the perpetuation of a young innocence, far from the brutal cynicism—too often without deeper wisdom—of our time.
Later, I got to talk with Paul about his life, and about Peter Pan itself, or himself. Like Pan, he was a child of the stage, and movies. Collins was born "before World War II," in London. During the War, to escape the bombing, he was sent to a famous theatrical boarding school, Cone Ripman. At 5, he was cast in his first movie, The Courtneys of Curzon Street, starring the handsome much-married Michael Wilding (Elizabeth Taylor's second husband) and Coral Browne (Vincent Price's wife).
He did child roles in numerous other movies, including Rogues of Sherwood Forest, with the gorgeous John Derrick. Paul calls it a "tights movie." But even this was not enough to keep him in England. In 1947, his parents, show business people themselves, moved to Los Angeles with the idea that their son could become a star there. His father who had been a musician, opened a tailoring shop and had numerous stars as clients, including Mary Tyler Moore, and the legendary actor and director, Erich von Stroheim who appeared as Norma Desmond's former husband and chauffeur, Max von Mayerling, in Billy Wilder's 1950 Sunset Boulevard. Von Stroheim with his distinctive shaved head gave Paul one excellent bit of advice:
"Never turn your back to a camera, unless you have a head like mine."
In L.A. , at 16, he was chosen to be the voice of John Darling. This entailed not simply reading the boy's lines, but also acting them out with other actors so the animators could use them as models. After Peter Pan, he decided to give up show business. "It's not a normal life for a boy." But, once you hit the grease paint . . . he got back in at age 20, but by that time had "got fat." He now looked like an adult. He went to Australia, thinking it would be a good place to start over again; he was cast in Aussie soap opera for 2 years, then went back to L.A. where he resumed a career in movies, theater, and his connection with J.M. Barrie, the diminutive man who wrote Peter Pan when he took on the role of Barrie in Pielmeier's Courage. Paul did a lot of research on the Scotsman Barrie (1860-1937) , so much so that he began to feel like he knew him, and at times even became him. He described Barrie as "The saddest man I'd ever known. Most of the boys [that Barrie had befriended] died in World War I."
This brings up another important and now controversial side of the J.M. Barrie/Peter Pan story: friendship between children and adults, a relationship presently almost completely unknown—adults who befriend children are looked at suspiciously. When I was growing up in the Deep South in the 1950s and early 1960s, it was common. I had many adult friends—including an elderly neighbor, Mrs. Burroughs, who taught me so much about kindness, sensitivity to animals, and the joys of being a child. In J.M. Barrie's England, it was encouraged. Children on their own would visit the homes of adults. It was not a "play date." It was simply friendship.
Because these relationships are now suspect, if not forbidden, most children are marooned on the far more dangerous Island of Kidhood, a place of intense, even fatal bullying and anxiety about growing up. They have few outside recourses, except busy over-stressed parents, teachers often forbidden to see them one-on-one, or judgmental clergypeople.
Paul Collins lives in upstate New York, about two hours from Manhattan, with his wife Ellen Raphael, a theatrical and documentary producer. After a lifetime in the industry, he tells great show business stories. He was in the original Broadway cast of Peter Shaffer's The Royal Hunt of the Sun, with Christopher Plummer (Amanda's father); the character actor George Rose whom I wrote about in a previous HuffPost entry; and a handsome young actor named Gregory Rozakis who, as an Aztec warrior, appeared on stage in a very brief costume which, to get attention, he augmented. Finally, out of patience, Plummer declared, "I refuse to go on stage again unless Gregory stops padding his jockstrap!"
Award-winning writer and gender-rights pioneer, Perry Brass has published 19 books, including poetry, novels, short fiction, science fiction, and bestselling advice books (How to Survive Your Own Gay Life, The Manly Art of Seduction, The Manly Pursuit of Desire and Love). A member of New York's radical Gay Liberation Front, in 1972, with two friends, he co-founded the Gay Men's Health Project Clinic, the first clinic specifically for gay men on the East Coast, that is still operating as the Callen-Lorde Community Health Center. His acclaimed prize-winning dystopian futurist novel Carnal Sacraments has recently been translated into Spanish as Sacramentos carnale, and shows that there are angels in the world, even outside America.