Prepare for a barrage of shooting stars this weekend. The 2013 Perseid meteor shower is on its way, and it's expected to mount a stunning celestial light show when it peaks Monday, Aug. 12.
The annual Perseid meteor shower is considered one of the best because of its reliability and high rate of activity -- observers may view up to 60 meteors per hour this year, NASA estimates. The sparkling display, which derives its name from the Perseus constellation, becomes visible primarily in the Northern Hemisphere every year in late July or early August, when Earth passes by the remains of the Swift-Tuttle comet.
Though astronomers expect the shower to peak in North America during daylight hours Monday, stargazers should be able to see the display on Sunday night and early Monday morning. The shooting stars will also be visible overnight Monday through Tuesday morning.
"My experience is that most people who are disappointed viewing meteors go out for only a few minutes expecting to see something: this will work only for major outbursts not normal meteor showers," Cooke wrote in an email to the Agence France-Presse. "So be prepared to spend at least a couple of hours outside; don't expect to see many before midnight."
Cooke and other meteor experts at the Marshall Space Flight Center will host a live online chat Saturday night from 11 p.m. to 3 a.m. ET to answer questions before the meteor shower's peak.
Prepare for the annual display by watching a video of NASA's early detection of the Perseids in the video below: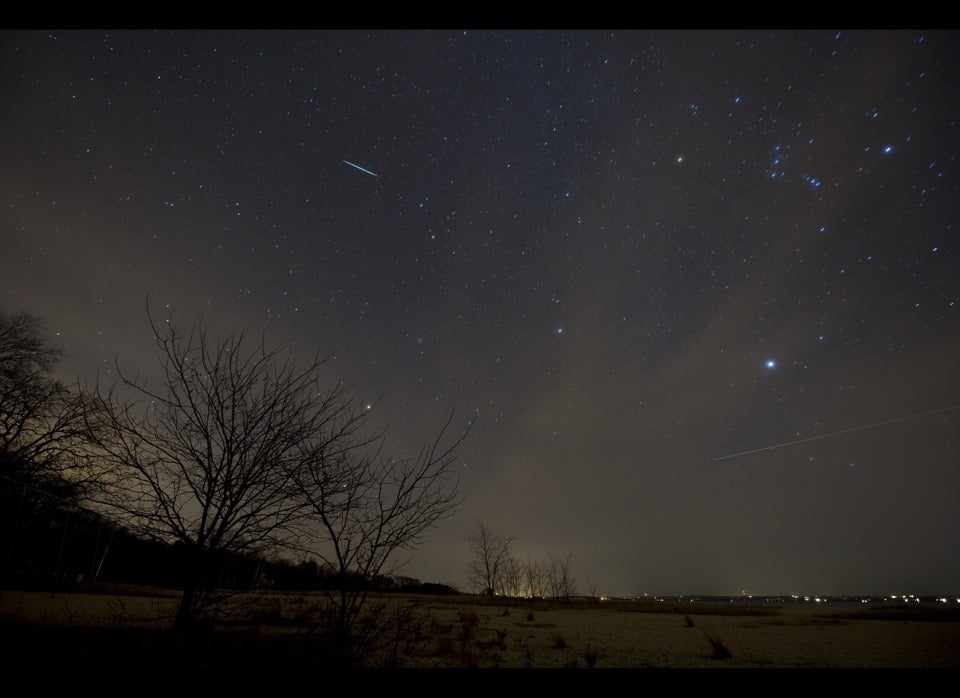 Meteor Showers
Popular in the Community