The Perseids are back with a bang.
The 2014 Perseid meteor shower should be visible this weekend for skywatchers in the Northern Hemisphere. The annual celestial show, regarded as one of the most reliable meteor showers of the year, is expected to peak overnight between Aug. 12 and Aug. 13.
Appearing each July or August when the Earth passes near Comet Swift-Tuttle, the spectacular show emanates from the Perseus constellation, from which the shower derives its name.
Though the Perseids typically serve up about 100 shooting stars per hour, this year's show may be slightly obscured by the supermoon that occurs around the same time. A supermoon is a bit larger and brighter than a typical full moon, and this one is likely to be the biggest and brightest of the three to occur in 2014.
"This is bad news for the Perseids," Bill Cooke of NASA's Meteoroid Environment Office said in a written statement. "Lunar glare wipes out the black-velvety backdrop required to see faint meteors, and sharply reduces counts."
But skywatchers needn't fret, since shooting stars may still be visible about a week after the shower's peak early Wednesday morning.
For the best view of the shower, experts suggest going outside in the early morning, several hours after moonrise.
Send us your supermoon photos! We want them all -- from gorgeous panoramas to tight shots of the moon to silly supermoon selfies.

Please tweet your photos with hashtag #HuffPostSupermoon. Or submit them directly to our "Supermoon 2014" slideshow at the bottom of this post.

We'll be collecting user photos from all over, and yours may be featured!
Related
Before You Go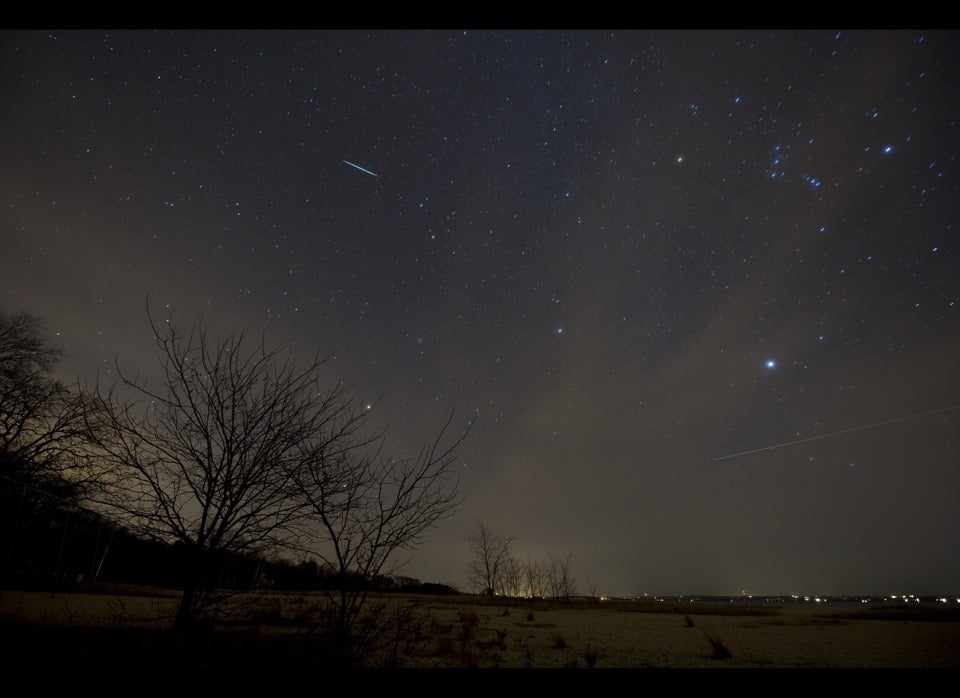 Meteor Showers
Popular in the Community