UPDATE: June 8 -- Yellowstone National Park rangers have suspended efforts to recover the body of an Oregon man who fell into a boiling hot spring on Tuesday, The Associated Press reports.
"They were able to recover a few personal effects," park spokeswoman Charissa Reid told AP on Wednesday. "There were no remains left to recover."
Colin Nathaniel Scott, 23, from Portland, Oregon, was with his sister, Sable Scott, when he left the boardwalk near Pork Chop Geyser, park officials said.
"We extend our sympathy to the Scott family," Yellowstone Superintendent Dan Wenk said in a statement Wednesday. "This tragic event must remind all of us to follow the regulations and stay on boardwalks when visiting Yellowstone's geyser basins."
A man is his early 20s was feared dead after wandering off a designated walkway Tuesday in Yellowstone National Park and falling into a hot spring, authorities said.
Earlier in the day, Charissa Reid, a Yellowstone spokeswoman, told The Huffington Post by phone that recovery efforts were underway.
"All we know is that there is a person in the hot springs," Reid said. "It's a pretty dynamic situation."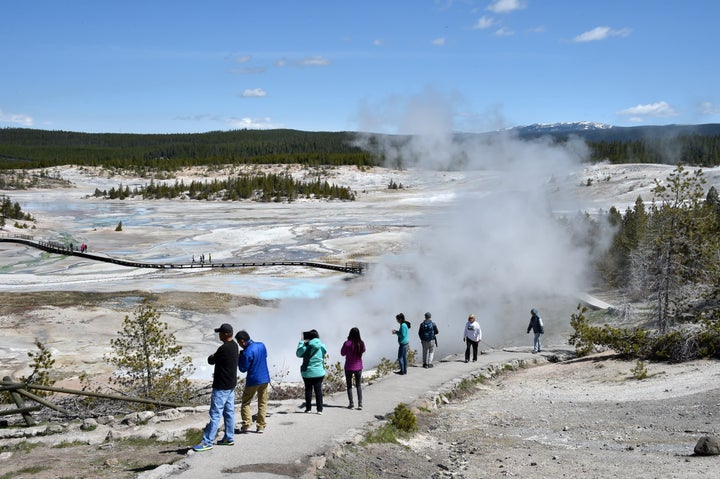 The incident occurred between 3 p.m. and 3:30 p.m. local time in the Norris Geyser Basin, Reid said. The man was approximately 0.13 miles off a boardwalk. Boardwalks are designed to both protect visitors and preserve Yellowstone's delicate thermal formations. Reid said it's illegal to venture off park boardwalks.
Hot springs have injured or killed more people in Yellowstone than any other natural feature, according to the park's website. Norris Geyser Basin is the "hottest, oldest, and most dynamic of Yellowstone's thermal areas," the website says, with "very few" thermal features below the boiling point.
The likely death adds to a string of incidents that have plagued Yellowstone this year.
Support HuffPost
The Stakes Have Never Been Higher
Related
Before You Go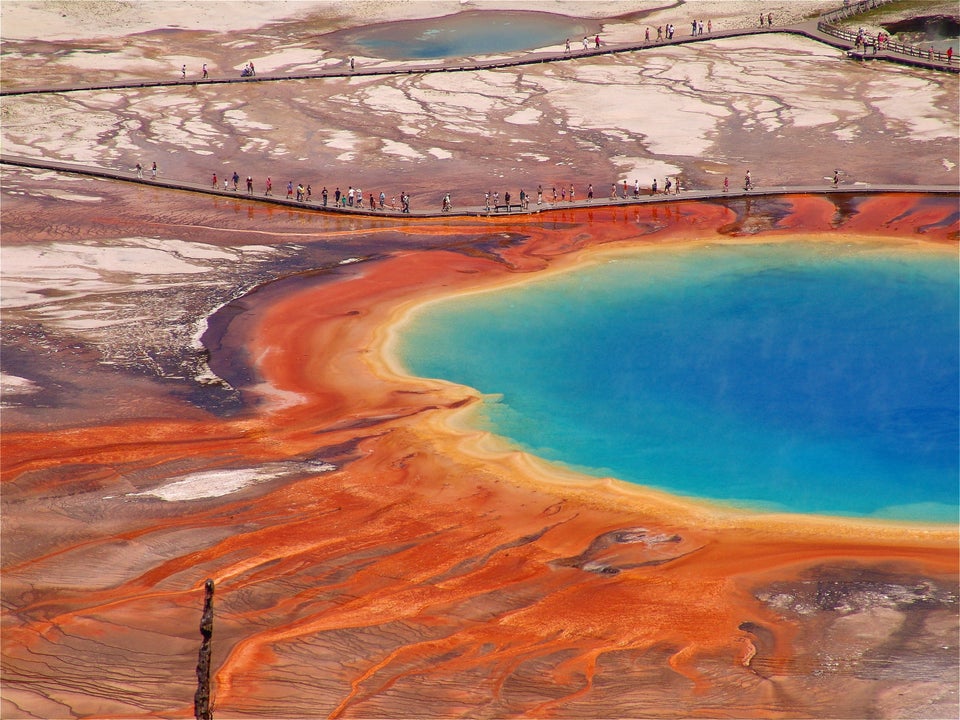 Happy Birthday Yellowstone
Popular in the Community