The person of interest in the recent disappearance of four young men in Pennsylvania is free on bail after meeting the $1 million bond requirement ordered on an unrelated weapons charge.
Cosmo DiNardo, 20, of Solebury, was ordered on Monday to be held on the seven-figure bond because he's considered a "flight risk," Bucks County District Attorney Matthew Weintraub told reporters Tuesday.
The required 10 percent of the bond was posted Tuesday evening, and DiNardo was released, according to a press release from the district attorney's office.
DiNardo's father, who reportedly owns a concrete company, supplied the $100,000, the press release said.

DiNardo's firearms charge stems from an incident that occurred in February. Court documents obtained by Lehigh Valley Live allege officers found DiNardo in possession of a 20-gauge shotgun, which he was not allowed to have.
DiNardo is "a subject known to be suffering from mental illness and admittedly having been the subject of an involuntary commitment to a mental institution for inpatient care and treatment," an investigator wrote in the criminal complaint.
Pennsylvania law prohibits a person who has been adjudicated as incompetent or involuntarily committed to a mental institution from possessing a firearm.
DiNardo currently faces only a charge of illegal possession of a firearm by a prohibited person, but he is also being investigated in connection with the disappearance of four young men, police said.
The missing men have been identified as Mark Sturgis, 22, of Pennsburg; Tom Meo, 21, of Plumstead Township; Dean Finocchiaro, 19, of Middletown Township; and Jimi Tar Patrick, 19, of Newtown Township. Patrick was last seen Wednesday. Finocchiaro disappeared Friday evening. Meo and Sturgis were last seen together Friday night.
Investigators found Sturgis' car abandoned at a nearby shopping complex, his parents told WPVI-TV on Monday. Meo's car was found inside a garage on property owned by DiNardo's parents, according to the station.
Weintraub, who has said he suspects foul play in the case, has declined to comment on a potential link between the missing men and DiNardo
"There's information that I am privy to that I can't share with you," the district attorney said.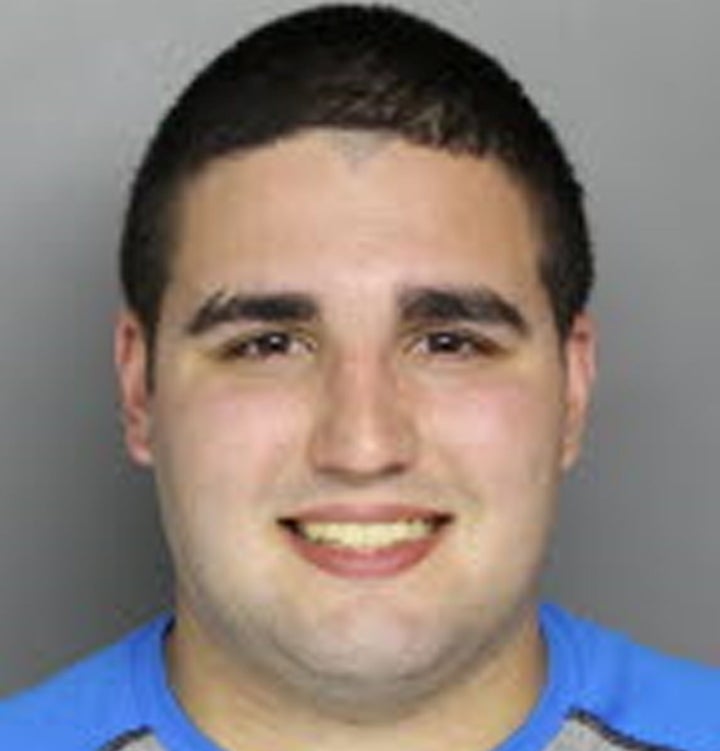 Police are focusing search efforts on a 68-acre farm owned by DiNardo's parents in Solebury Township, located about 30 miles north of the Center City area of Philadelphia.
HuffPost's attempts to reach DiNardo's parents and other family members for comment have been unsuccessful.
Authorities are expected to provide an update on the case Wednesday.
David Lohr covers crime and missing persons. Tips? Feedback? Send an email or follow him on Twitter. 
Calling all HuffPost superfans!
Sign up for membership to become a founding member and help shape HuffPost's next chapter
BEFORE YOU GO