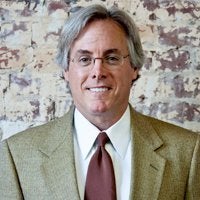 As the former CEO of both Intuit and PayPal, Bill Harris has been around Silicon Valley's proverbial block a few times. And he has some advice for the kids cashing in on Facebook's public offering: Just because you're rich, you're not a different person.
Last year Harris, 56, launched his own company, Personal Capital, which offers a visual dashboard for users to view all their investment accounts in one place and, for a fee, receive personalized investing advice. His big idea is to transform financial advisory services into a virtual experience, rather than one involving visits to brick-and-mortar brokerages, so as to empower investors and cut costs.
With Harris having spent 25 years watching dotcom money come and go, we spoke with him on Thursday to find out what he does with his own money and glean his insights for a new generation of millionaires.
Let's talk about how you spend your money. What do you use to shop: paper or plastic?

I use a credit card and a debit card for most everything that I do. It is so much more convenient and gives me a whole record of what I do.
What does a CEO buy anyway?
I buy a lot of books and music. One of the things about making it so easy [to shop online] is that I buy more than I can consume. It's so easy to click. I buy all my clothing online. I also buy a whole lot of travel and hotel [tickets]. There are not very many things I don't buy online.
Was there ever a point in your life when money was tight?
I was making minimum wage and living in Washington, D.C., in 1980 and I didn't have enough to go out for lunch with people. I would boil hot dogs in the coffee water and wrap them in Wonder bread and have two or three hot dogs and that would be lunch. Everyone who had gone out at lunch was wondering why the coffee tasted so bad. Money was tight but I didn't feel like I was struggling ... because I was living on my own and I had my own apartment.
What was the tipping point when you realized you actually had a little money?

It creeps up on you gradually. First you have a bank account, and then a 401(k). The thing that seems to be the turning point is not whether you have assets but how complex is your financial life. It's having obligations to think about beyond just making lunch.
When did you start thinking about investing and money?
When I was 13, I started a "mutual fund." It was called Capital Trust and I got [about a thousand dollars from friends and family] and I bought three different stocks, which are all out of business now. I would produce quarterly reports and type them up and I would have explain why we had a down quarter and the same gobbledygook you see in prospectus today. We ended up losing money all told and then I paid it all back.
What do you say to all the 20-somethings who went to bed Thursday night with nothing but who will go to bed on Friday as dotcom millionaires?
It is a good day! You woke up with a smile on your face. But don't let that fool you, and you're not a different person. Anyone who has history [in Silicon Valley] understands there are booms and busts ... You don't wake up suddenly filthy rich; it had been building and you have put a lot of time and energy into it before now. If you wake up tomorrow with a million dollars, it's still not what it seems. A million is not life changing -- you think about all fun stuff you can do in the next year -- but it if you think about it in terms of your whole life and take out taxes, it's not that much.
But seriously, what do you do with insta-millions?
First, take a deep breath and don't do anything silly. Don't think about changing your life fundamentally. Make a plan where you are going and why. Secondly, almost everyone who wakes up in this situation should diversify. [Company stock] is going to represent a big portion of your assets, and it's not just the concentration of stock, it's also your whole life. You will be hugely overexposed to ups and downs of tech assets. What you need is global asset allocation. Lastly, especially for brand new money, beware of taxes! Pay attention because taxes can take a mammoth bite.
Do millionaires really have to worry about money?
People who make $2 million don't think they are set. They think, If I make $4 million, I'd be set. I don't think the issue of having enough really changes emotionally -- whether you have a lot of money or a little.