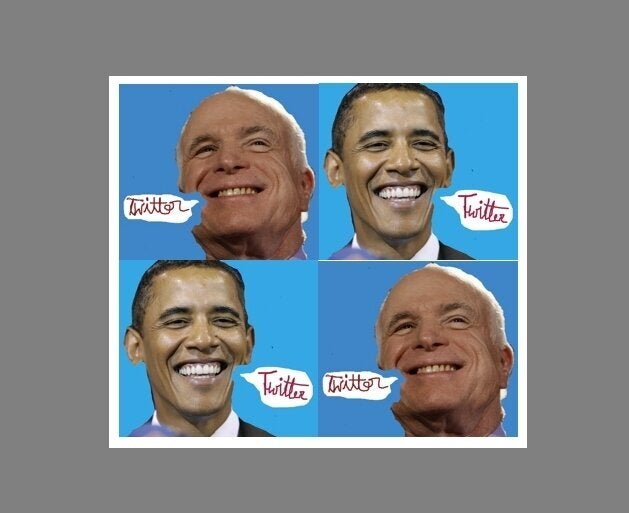 As of Friday evening, representatives from the Obama and McCain campaigns will be embarking on a four-day debate online. Moderated by founding Wonkette Ana Marie Cox, now Time magazine's Swampland blogger, Mike Nelson (for Obama) and Liz Mair (for McCain) will be using Twitter to respond to questions each day. They can tweet as many responses to the questions as they wish. Twitter, of course, only allows responses up to 140 characters long. The debate was launched as a way to build momentum for the Personal Democracy Forum '08 (PDF '08) Conference, running Monday and Tuesday in New York.
Mike Nelson is Visiting Professor of Communication, Culture & Technology at Georgetown University, recent Vice President for Public Policy for the Internet Society, and former Director for Technology Policy at the FCC. He's currently an "outside adviser to Obama's campaign on issues of technology, media and telecommunications." Liz Mair directs online communications for the RNC.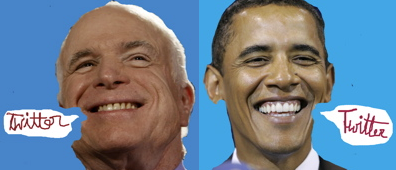 You can follow the debate via Twitter at anamariecox, MikeNelson, and LizMair. PDF cofounder Micah Sifry's announcement recommends using Twitter applications such as Summize.com to hone in on the thread, hashtag #pdfdebate. Sifry told me he "loves gathering the tribes [for PDF] and seeing the convergences of thinking, from across the spectrum, on how the internet is changing the underlying structures of politics."
I'll cover highlights from the debate and the conference, including Monday evening's prime time "What Worked, What Didn't" session featuring six staffers for Obama, McCain, Clinton, Ron Paul, Mitt Romney, and John Edwards. Joe Rospars, Mark Soohoo, Peter Daou, Justine Lam, Mindy Finn and Tracy Russo will take the stage in front of hundreds of experts in the emerging field of technology and politics.
Other topics to be addressed at the conference include the latest in e-activism, social media vs. mainstream media, the evolving blogosphere, use of technology in solving global problems, and connecting government with constituents online. Major names on the overall speaker list include Joe Trippi, Elizabeth Edwards, Craig Newmark, Arianna Huffington, Larry Lessig, Jay Rosen and Jane Hamsher, just to name a few. Stay tuned. We're just getting warmed-up.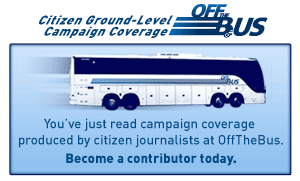 Popular in the Community