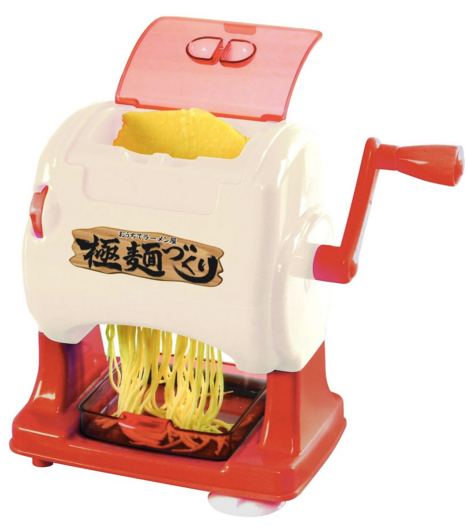 Who needs romance when you've got ramen?
If you're too sophisticated to dress up instant Cup Noodles, then check out this little baby: a personal home ramen-maker that instantly turns your kitchen's humble ingredients into a warm bowl of love that'll keep you company even when the weather gets rough.
The brilliant brainchild of Japanese retailer MegaHouse, the "Ramen Restaurant in Your Home" makes three kinds of noodles, along with options for making wontons and gyoza. You provide the water, flour, eggs and baking soda, and it provides the magic:
Boil some water, and voila! A perfect bowl of ramen you can accessorize any way you like.
The ramen maker is sold on MegaHouse's Japanese website, but you're better off buying from Amazon if you're in the U.S., for shipping purposes. It's technically listed as a kids' toy, but who cares? At $53, it's pricier than store-bought instant noodles, but surely so slurp-tastically worth it.
Watch the full ramen maker instructional video here: