Office life doesn't always encourage authenticity. Some studies suggest this may be a good thing -- or at least not a bad one.
A 2012 study conducted by the University of Houston and the University of Greenwich found that "being yourself" at work didn't benefit life satisfaction or overall well-being. In other words, being able to say what you're really feeling at work -- and being honest and open about your values and priorities -- won't necessarily make you happier.
However, other research suggests the opposite. Another 2012 study co-authored by Rice University, the University of Houston and George Mason University revealed that professionals who hide who they are at work experience lower job satisfaction. In a statement, Michelle Hebl, a psychology professor at Rice, said: "The workplace is becoming a much more diverse place, but there are still some individuals who have difficulty embracing what makes them different, especially while on the job."
The latter study's findings have serious implications not just for the affected workers themselves, but for employers as well. Why? Because the research also showed that when people hide their true identity at work -- be it in relation to race, age, gender, sexual orientation, disability or religion -- it can lead to higher turnover.
Yet "being yourself" can go beyond the affirmation of equality for historically underrepresented people or groups. In fact, Deloitte, which continues to move the needle in traditional diversity and inclusion initiatives, is building upon those efforts by expanding into a new area of diversity -- diversity of thought. The company's "Diversity's New Frontier" study suggests that demographic transformation of the U.S. labor market, which will make ethnic diversity a permanent fixture of the future workplace, provides the opportunity to reexamine diversity policies and ask what workplace diversity really should mean in the 21st century.
The study maintains that while diversity programs will still need to focus on promoting participation of women and ethnic minorities at executive levels in organizations, now organizations have a new opportunity to harness a more nuanced kind of diversity. This form of diversity "acknowledges and appreciates the potential promise of each person's unique perspective and different way of thinking."
The idea behind diversity of thought is that we each have unique ways of thinking and solving problems, yet most organizations don't take this into account. Instead of matching people with teams and jobs that best suit their own way of processing information, "groupthink" is encouraged to maintain the status quo.
Deloitte's study suggests that organizations should instead foster a work environment "where all feel comfortable sharing their views and their authentic selves." They can do so by hiring differently by selecting a "cognitively diverse" organization, managing differently to encourage "task-focused conflict" rather than consensus, and promoting differently to foster a culture of inclusion and innovation.
"Driving strength through diversity and cultivating an environment where all people can thrive isn't just the right thing to do – it's the smart thing to do," says Kelvin Womack, managing principal of diversity at Deloitte. "Companies are seeking a more engaged workforce. By acknowledging and appreciating each person's unique perspective and different way of thinking, employees may be more empowered to contribute."
Study authors Anesa "Nes" Diaz-Uda, Carmen Medina and Beth Schill say that they believe that the wider pool of ideas and experiences a person can draw from, the more ideas will be generated in discussions and working sessions. "More ideas lead to a culture of greater creativity and innovation in services and products as well as more informed discussions around risk management," says Diaz-Uda, senior consultant in Deloitte's federal strategy and operations practice.
Diaz-Uda adds that this extension doesn't detract from current diversity and inclusion efforts, but instead focuses the conversation on realizing the full potential of people. "It's about recognizing that we're all the cumulative investment of our communities – the experiences we've had as well as the hard wiring behind how we actually think," she says.
This research has wide implications for all kinds of differences. Though the study's authors steered away from using terms like "introvert" and "extrovert" that pigeonhole people into groups, workplaces that value both of these styles equally and matched jobs to personality types could indeed help maximize the collective potential of their workforce. That's good for both people and business.
Robin Madell has spent two decades as a writer, journalist and communications consultant on business, leadership, career and diversity issues. She has interviewed more than 200 thought leaders around the globe, and has won 20 awards for editorial excellence. Robin serves as a speechwriter and ghostwriter for CEOs and top executives, with a specialized focus on women in business. She is author of Surviving Your Thirties: Americans Talk About Life After 30 and co-author of The Strong Principles: Career Success.
Related
Before You Go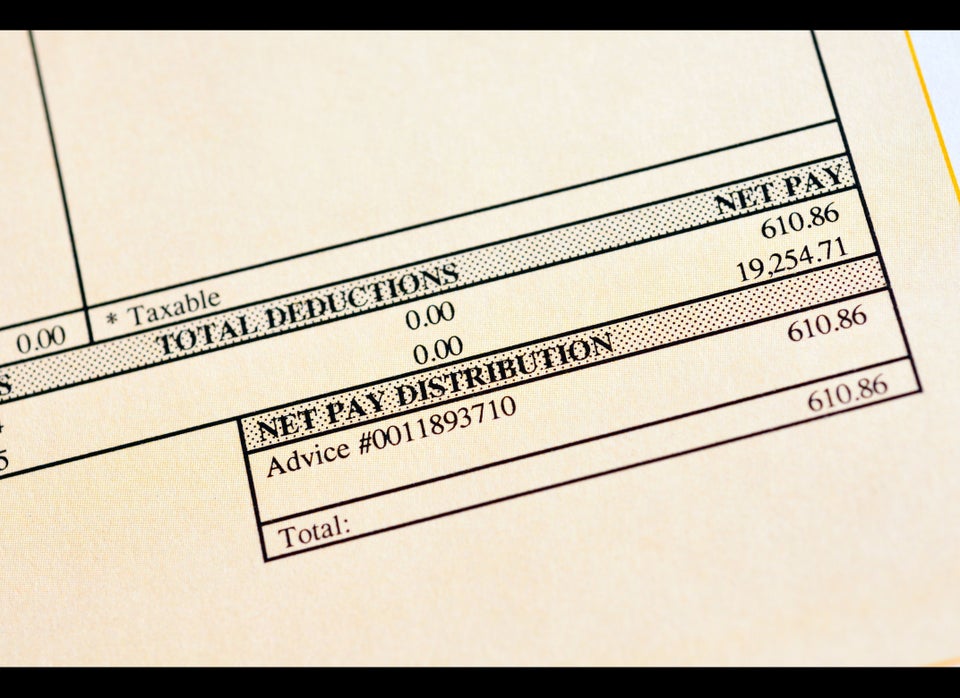 5 Reasons Work Is Good For Your Health