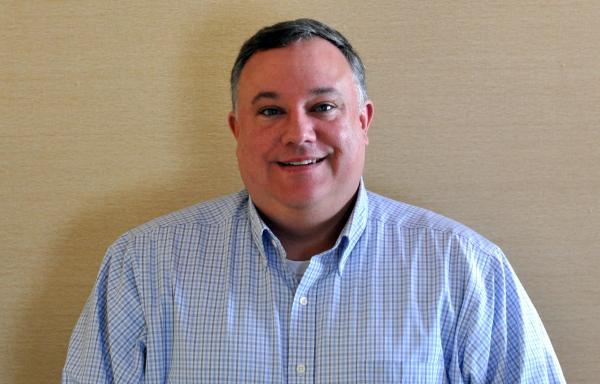 Matt snarled at me. His baseball cap was turned backwards, broken-in Chippewa Boots left a trail of dirt on my floor, and I could see his shoulder droop under the weight of a huge chip. Matt had transferred from another district to Ponaganset High School with failing grades. He was living through the morass of a contentious divorce and was dropped in my 10th grade US History class with a 2nd grade reading level. His first words to me were not "Hello, it's nice to meet you." They were, "I don't do school."
Eventually, Matt started attending class albeit irregularly. When he did attend, he participated in the small group discussions and shared his thoughts with the class. He appeared articulate and informed and made contributions that encouraged the other students to think about the course of history. One afternoon, the class was examining the weaknesses inherit in the Articles of Confederation. Matt, without skipping a beat, shot up on his feet and exclaimed, "The Revolution was about avoiding taxes. They have what they want but it doesn't work. The federal government needs to be able to collect taxes. How else do we pay for stuff like roads and bridges!" He was absolutely correct. In fact, he will never admit to it but he was "doing" school.
I knew that Matt needed more to keep him engaged and that something more couldn't be accomplished inside the cinder block walls of my classroom. He would writher in his seat, stand up, walk around and disrupt the other students. He appeared to be a busy-body. He needed to move if he was going to achieve success. He yearned for the opportunity to move around and get his hands dirty as he learned. I needed to both personalize his experience and build a stronger connection with him.
My solution was to literarily have Matt get his hands dirty and share a part of my own life with him in an unusual way – through clambaking. As a volunteer firefighter in my hometown of Warren, Rhode Island, I look at the clambake as not only a rite of passage but an activity that defines our community. I decided to take a risk and placed Matt in charge of preparing and serving a traditional New England clambake to raise funds for a field trip to New York City. Neither he, nor anyone in my class, had ever done this. If Matt failed it would certainly mean colossal embarrassment on my part.
Throughout the experience the class researched, discussed, and analyzed the history of the traditional clambake and how it is still part of New England folkway. The project provided Matt with an opportunity to review basic math, and to learn food preparation, public relations, and communication skills. This is personalized learning in a nutshell: giving students an opportunity to learn 21st century skills through a complex project for which they take primary ownership. By aligning Matt's strengths with his learning style and interests, he refined his communication skills and developed leadership skills that may have otherwise went unrecognized.
During the three weeks of the project, my students experienced every aspect of hosting a great clambake. We travelled to rocky shores of Sakonnet Point to collect the rockweed. Matt grew into a steely, dedicated young man who waded into the chilly waters of Narragansett Bay to gather up rockweed. He later helped the class gather up the rocks and wood, and erected the tall crib that was set ablaze to cook the food. He washed bushels of clams, cut fish, and bagged all the other delicacies that guest expected to consume. He served each guest with a smile and was excited to learn everything he could about what it took to put on a successful clambake. And he gained the satisfaction of raising money to offset the cost of a field trip to the 911 Museum and Memorial in New York City.
The essence of personalized learning is that students learn best when they are truly engaged in a project. When Matt was given the opportunity to explore, discuss, and experiment, and then put the concepts and skills I was trying to develop in him to the test, he became ready to learn. In fact, he became the star of the show. While he was planning, preparing, advertising and serving the clambake, he did not even seem to notice that he was in school. In fact, Matt learned a series of skills that will serve him far beyond high school. As a result of the project he is better prepared for today's increasingly complex life and work environments. By weaving in skills such as collaboration, critical thinking, and problem solving into the content I'm ensuring Matt is ready to tackle the real world.
Chris Stanley teaches US history in the Ponaganset High School in North Scituate, Rhode Island. He is a Teach Plus Rhode Island Teaching Policy Fellow.
Popular in the Community