Personalized investment services are starting to get a foothold in the investment world due to the harsh realization that one-size-fits-all investment strategies don't just work for investors again. Now, investors are embracing the emerging trend of personalized investment services that considers your age, employment status, risk quotient, income, and targets to build a portfolio. This article explores some of the factors behind the emergence of personalized investment and wealth management services.
Here's why traditional wealth management is losing its shine
One of the reasons for the migration away from tradition wealth management is the unjustified high costs of using such services. For instance, most financial advisors charge a 'low' rate of 1% of assets per year - but you could easily pay $750,000 in 30 years on a $500,000 portfolio. Some wealth managers could charge between 3% and 6% in commission-based fees on any asset you buy.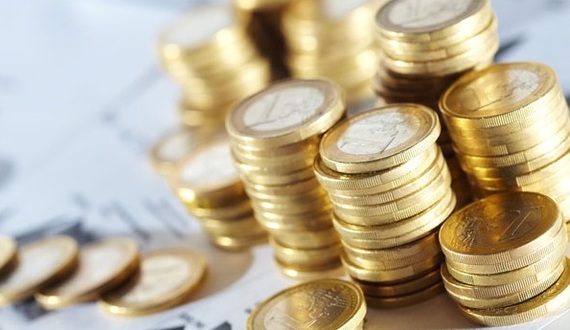 Secondly, regulators are clamping down on the activities of unscrupulous wealth managers with new rules and regulations. For instance, in the UK, the new Retail Distribution Review serves the purpose of raising the quality of advice that investors get from wealth managers. However, it doesn't seem profitable for most wealth managers to offer such top-notch services to everyone. Hence, most wealth managers now ask for a minimum portfolio of about $500,000 -, which easily prices many potential investors out of the market.
Thirdly, the legend of the superstar wealth manager is starting to fade off and investors are coming to the harsh reality that most wealth managers do not have the proverbial Midas' touch. In a bull market, it is quite easy for wealth managers to claim superstar status and mask their failings by playing it safe with market funds and indexes. However, the current bull market in the U.S. is tapering out and it is becoming obvious that most wealth managers can't live up to their hype.
Here's why personalized investment services have come to stay
The first reason for the emergence of personalized wealth management services is that quantum leap recorded in the artificial intelligence (AI) industry. To start with, many firms are investing heavily in AI - Tesla wants AI to drive its cars with Autopilot, Google has self-driving cars as well, Apple is turning Siri into a digital personal assistant, and hundreds of startups are working on AI.
Secondly, AI is becoming more ingrained into even the most mundane activities and humans are becoming familiarized with computer-generated recommendations. If want to binge watch movies on Netflix, you can trust AI to recommend movies you'll love to watch and the recommendations will mostly be spot on. Spotify uses AI to help you create playlists, Amazon uses AI to help you shop smarter and get the best deals.
Thirdly, supercomputing and cloud computing is becoming all the more affordable, all thanks to the effect of Moore's Law. Supercomputing power is now cheap because of access to the cloud; hence, big traditional firms no longer have the monopoly of technological edge. In fact, the massive size and ancient corporate cultures of traditional financial institutions place them at a disadvantage in embracing cloud computing to deliver personalized wealth management services.
Meet some super-smart personalized wealth management services:
Swanest is an emerging personalized wealth management startup that prides itself on offering "intelligent investing made simple." Founded in 2014, by four Swiss and Belgian entrepreneurs, Swanest is out to create a simplified personalized wealth management platform because "traditionally, do-it-yourself investing is complex and time-consuming."
Silvan Schumacher, Co-founder and CEO of Swanest said "we look at the questions self-directed investors face along their investmentjourneys and then automate advice and use algorithms to provide meaningful guidancealong the way. We call it an investment assistant." Interestingly, Swanest is coming out strong and fast as it enjoys broad support from early stage investors and reviewers. In fact, the firm recently closed a seed funding in which Belgian early-stage investor, Philippe Gillion invested €750'000.
An interesting point that makes Swanest uniquely different from robo-advisors is that it merges the best of robo-advisor services and traditional brokerage to offer investors a competitive edge in the market. Many of the banks, investment advisor and robo-advisor offering personalized wealth management services tend to promote model portfolios only. Swanest however focuses on helping investors that value truly personalized investment portfolios that may consist of any stock, ETF or mutual fund.
Wealthfront is another personalized investing service that prides itself on investing "your money for you with a minimal amount of work. We monitor your portfolio every day to look for opportunities to rebalance or harvest tax losses." Interestingly, wealthfront charges 0.25% per year for accounts with more than $10,000 in assets. If your portfolio is not worth up to $10,000, you might not pay the annual charge. The best part is that you can make a minimum investment of $500 on Wealthfront.
Betterment is another personalized investment service that focuses on lower fees, lower taxes, and higher returns. Betterment says "someone had to reinvent investing, so we created Betterment" to provide you with information on what to do with your money in an account that will offer you the best returns. Betterment also has a transparent pricing structure ranging from 0.15% annual fee to 0.35% annual fee without any minimum investment.
Related
Popular in the Community