with Rohan Bhaumik, Jessica Chee, Taylor Harris, Yusuf Kothari and Steve Lorini — students in Markus Giesler's MBA course Customer Experience Design at the Schulich School of Business (York University).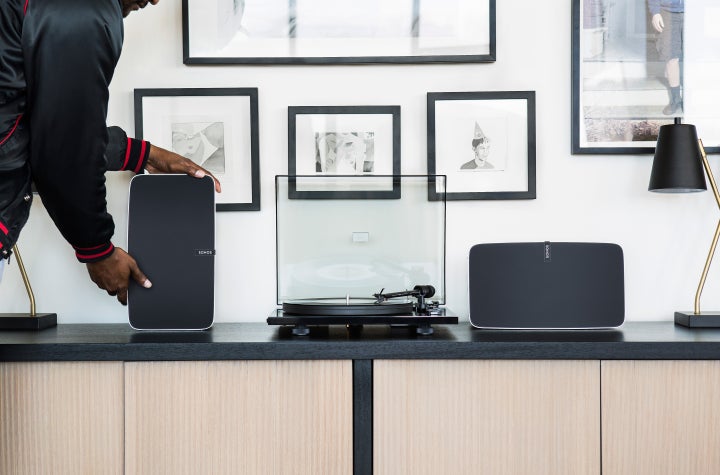 Companies are beginning to realize that competition is no longer on products alone, but the experience created around products (Thompson 2016). Traditional marketing is insufficient to convince consumers why one couch, or any product for that matter, is better than another. Companies therefore have to work much harder to prove that their product is the best choice. Their best chance of outperforming the competition is if consumers actually try their product, but it is becoming increasingly difficult to get consumers into stores (Noble 2013).
Companies need to be innovative to capture consumers' attention (Weaver 2007). This has led to the creation of personalized product placement, and brands moving into consumers' out-of-home living spaces. Electronics and furniture companies are trying to capitalize on this opportunity, through the untapped potential of living spaces (homes, hotels, rentals, etc.). In these living spaces, product placements are seen as a relaxed and unobtrusive way for consumers to try products for a longer time, leading to an increase in purchase behaviour (Weaver 2007).
For example, West Elm, a mid-luxury furniture company, is partnering with hotels to showcase their furniture (Pradhan 2016). This allows guests to test the furniture during their stay and make more informed decisions at the time of purchase. Companies aim to invest in empathetic consumers by connecting with them at an emotional level rather than at a rational level (Lee Yohn 2014). West Elm was able to accomplish this by creating a "holistic and immersive focus on design and experiential approach to selling products" (Titlow 2016).
Another example is Sonos, a home sound system company, which is increasing the exposure of their speakers through Airbnb. In a promotion, first time hosts were given two free wireless speakers, and 50% off the purchase of additional Sonos products. By placing Sonos in Airbnb homes, renters have the unique opportunity to use the product as if it was their own, an experience not possible in the store. Not surprisingly, Joy Howard, Sonos' chief marketing officer is quoted as saying, "the best way for somebody to learn about Sonos is to experience it firsthand" (Titlow 2016). So, how can companies capitalize on this idea of personalizing product placement?
1. Foster a New Living Routine
If a company can seamlessly place their products in out-of-home living spaces, consumers unknowingly adapt these into their routine. Then, when consumers return to their own homes, they may feel withdrawal after adapting to having those products (Weaver 2007). This would be the Airbnb renter who returns home and realizes they still have the Sonos app on their phone, but no Sonos speakers. Companies strive to create this craving for their product with the hope that consumers will purchase the product when they become conscious they can no longer live without it.
2. Create an Element of Aspiration
There is an element of "the grass is greener" in this situation. When consumers stay in a tourism-oriented environment (ex. Airbnb), there may be items in the home they wish they owned. The allure of the new city and new products creates positive associations, where the consumer will want to recreate the experience upon returning home. This marks a modification of the traditional customer journey. Before, consumers had to buy a product to bring it home. Now, a consumer can immerse themselves, fully experience, and know how a product integrates into their lifestyle before making a purchase decision.
3. Unlock Hidden Value
There are many more opportunities for companies to unlock the hidden value of living spaces. A 2015 study by Airbnb found that people over the age of 40 use Airbnb more than people below 40 (Avireddy 2015). Companies can target Gen X (those over the age of 40), who are at their peak earning years, and have a higher household income (Harris 2016). These consumers are more likely to own homes, and are the perfect target for appliance manufacturers like Samsung, Bosch, GE, and Whirlpool. These companies can use product placement in living spaces, by allowing for the trial of products, to encourage purchases in the future, after living with their products for a short time.
4. Incentives for Purchase
This also presents an opportunity for vacation rental companies to increase the value for their customers and renting partners. For example, Airbnb or hotels can create an in-app feature called "For Sale." This would show "for sale" products in the rental unit - anything from a Sonos entertainment system to a Samsung Smart TV to a Whirlpool refrigerator. The renting partner can register these items onto the app to show interested consumers. Manufactures can even offer placement fees to incentivize landlords, or hotel companies to purchase their products.
Living spaces are an incredible way for brands to create an enhanced customer experience. Personalized product placement can increase trial of products and create a lasting impression in consumers' minds. Companies can use this "promotion by immersion" (Weaver 2007) to increase trial and appeal to consumers who are unlikely to visit a brick-and-mortar store. These gems in living spaces are waiting to be discovered.
Avireddy, Srinivas, S. N. Ramamirtham and S.S. Subramanian (2015), "Predicting Airbnb user destination using user demographic and session information," San Diego: University Of California, San Diego.
Emarketer.com (2006), "Product Placement Boosts Brand Recognition."
Harris, Rebecca (2016), "Insights Into The 'Forgotten' Gen X Consumer," Marketing Magazine.
Noble, Steve (2013), "How retailers can keep up with consumers," McKinsey & Company.
Pradhan, Vikram (2016), "Williams-Sonoma owned furniture maker West Elm ventures into hotels. Does the move have legs?" Linkedin.
Titlow, John Paul (2016), "Sonis is Selling A Whole Sensory Experience Through Strategic Retail Partnerships," FastCompany.
Thompson, Bob (2016), "Are You Competing on Customer Experience to Keep Up, Get Ahead, or "Leave a Dent"? Customer Think.
Weaver, Jason (2007) "Product Placement and Tourism-Oriented Environments: an Exploratory Introduction," International Journal of Tourism Research.
Yohn Lee, Denise (2014), "Stop selling products and start making emotional connections," Salesandmarketing.com.
Related
Popular in the Community