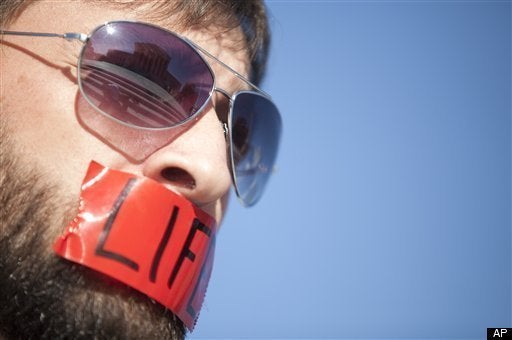 A Denver District Judge threw out a lawsuit on Thursday that would have revised language about a ballot measure to outlaw abortion on a state voters' guide.
Amendment 62 on the 2010 Colorado ballot would legally define life as at "the beginning of the biological development of that human being."
Supporters of the initiative argued that the description in Colorado's official voter guide, known as the "Blue Book," "parrots the talking points of [Amendment 62's] opponents." On September 22, they filed suit against the Colorado Legislative Council to stop distribution of its 2010 State Ballot Information Booklet.
In dismissing the case, Judge Robert Hyatt pointed out that the millions of blue books had already been distributed to voters by the time the lawsuit was filed.
"Everybody in this room has received their 'blue book.' This court is in no position to go around the state picking them up," Hyatt said.
In a statement after Hyatt's decision Gualberto Garcia-Jones, who directs Personhood Colorado, one of the groups backing Amendment 62, said "I think it is apparent that the court believes there is no authority over the Colorado Legislative Council, and that is scary. The Colorado Legislative Council can print anything they want to based on their own prejudices, and my tax dollars have to pay for it."
Support HuffPost
The Stakes Have Never Been Higher
Related
Popular in the Community