A new street art exhibition in Germany, aptly titled "Persons of Interest," is celebrating the spirit of two iconic art cities: Brooklyn and Berlin.
Both towns are known not just for their graffiti and street art, but for their greater DIY culture, marked by an influx of resident artists, musicians and writers who have taken solace in the respective hubs. The show sets out to highlight the cultural exchange between one American city and Germany's capital, recruiting a group of Brooklyn's most recognizable street artists to get the job done.

Curated by Brooklyn Street Art co-founders Steven P. Harrington and Jaime Rojo (who often share their street art expertise on The Huffington Post), the exhibition begins with a simple but unique set of instructions, directed to the 12 featured street artists: Choose any portrait subject -- an artist, a poet, an activist -- all that matters is that he or she is German, or from Brooklyn with a connection to Germany.
The possibilities were endless really, because if you think inspiring intellectuals with roots in Germany, or even iconic Brooklynites with German associations are in short supply, history disagrees. Amongst the "People of Interest" -- hand-picked by Swoon, GAIA, Icy & Sot, Specter, El Sol 25 and others -- are painter and printmaker Käthe Kollwitz, feminist activist Katharina Oguntoye, poet Charles Bukowski, and teacher Fereshta Ludin. Oguntoye and Ludin were both able to attend the exhibition's opening on March 14.
"Brooklyn and Berlin have deep roots together," Harrington explains in a statement for the exhibition. "So much of Berlin's '70s-80s subculture became mainstream that we don't even think about it," he added to HuffPost. "And before that the Dadaists and the Bauhaus [had] a huge impact on artists here. My connection has always been through the music -- I grew up listening to Bowie's Berlin albums when the Cold War was palpable and of course was a serious Kraftwerk fan as well, although they were from Düsseldorf I think. So for me the connection to Berlin has always been de facto."
"Every time a Brooklyn artist returns back from Berlin they say they are considering moving there for a while," Rojo concludes. "To give you an idea how connected the artists communities are -- half of our Brooklyn crew extended their trips and are sleeping on extra couches in Berlin right now. You meet an artist in Berlin and they probably have done a project with one of your friends."
The show, created for Project M/7, is on view until June 15 at Berlin's Urban Nation, with portraits appearing on the facade and in the windows of the future UN "House." Beyond the installation, Harrington and Rojo asked the artists to briefly explain why they chose their particular portrait subjects, profiling the responses on their BSA blog. The reasons vary, spanning deeply personal essays to politically-charged calls to action. Below is a selection of excerpts from those features:
Cake & Käthe Kollwitz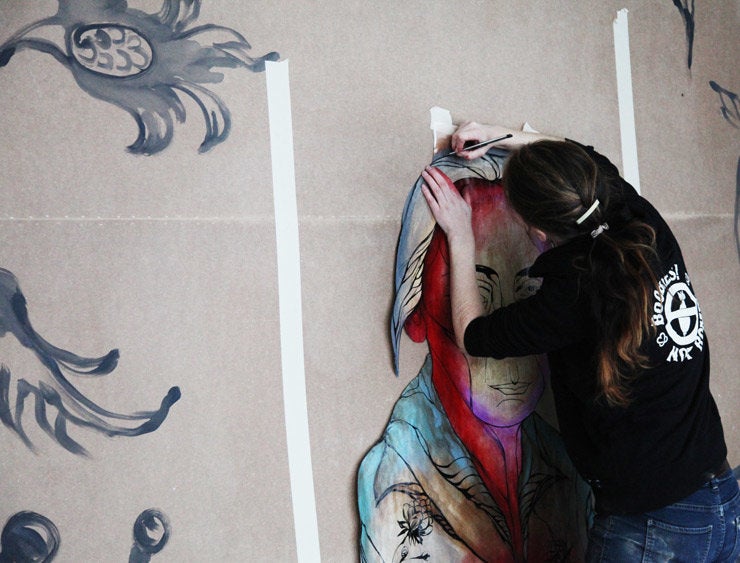 Chris Stain & Charles Bukowki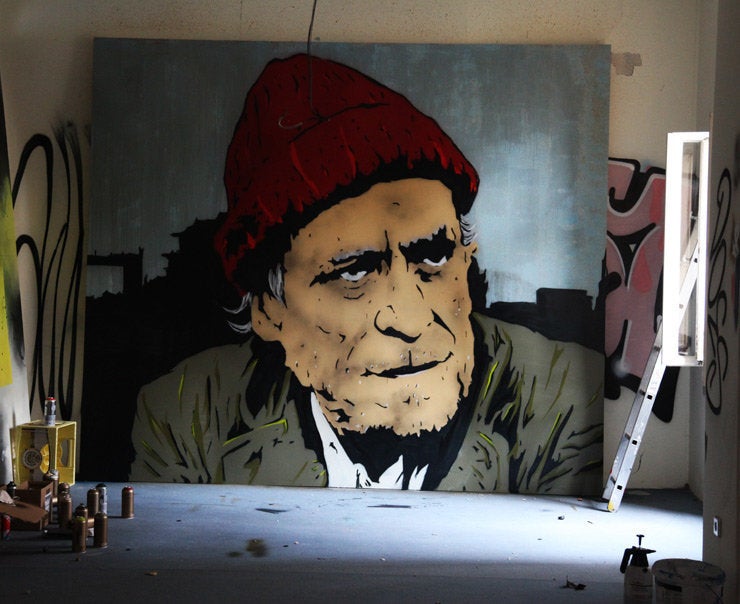 DAIN & Marlene Dietrich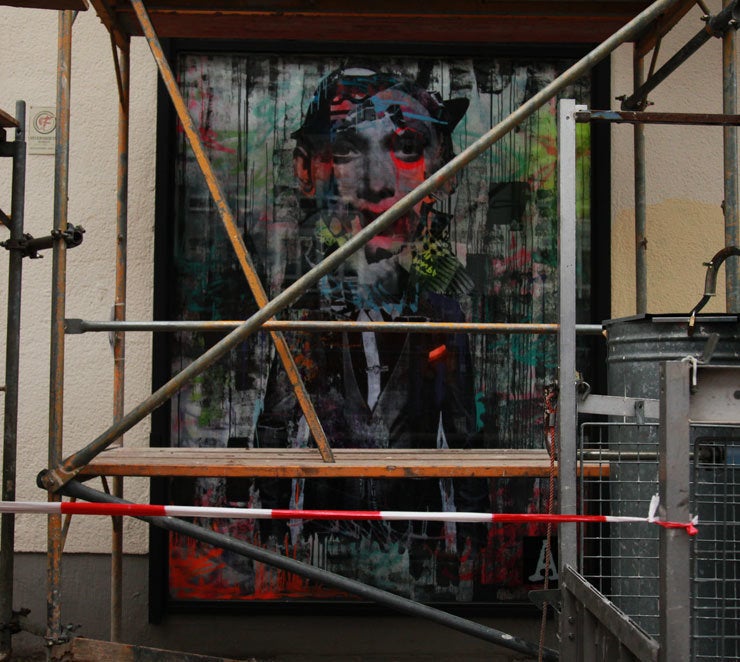 Don Rimx & John A. Roebling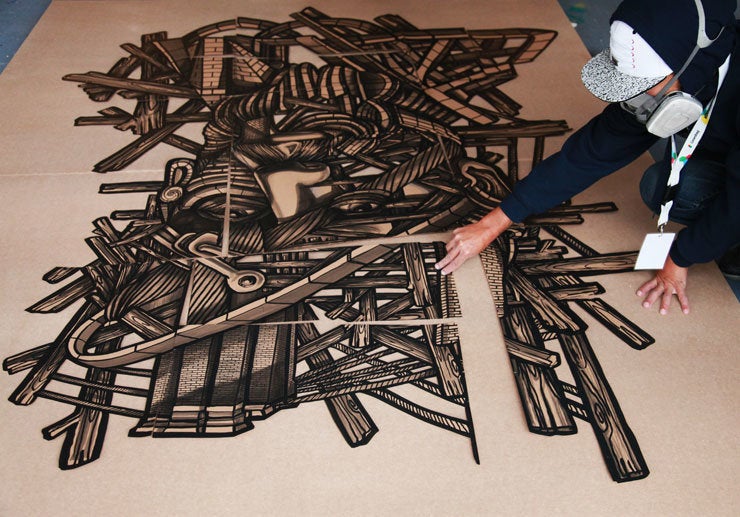 El Sol 25 & Hannah Höch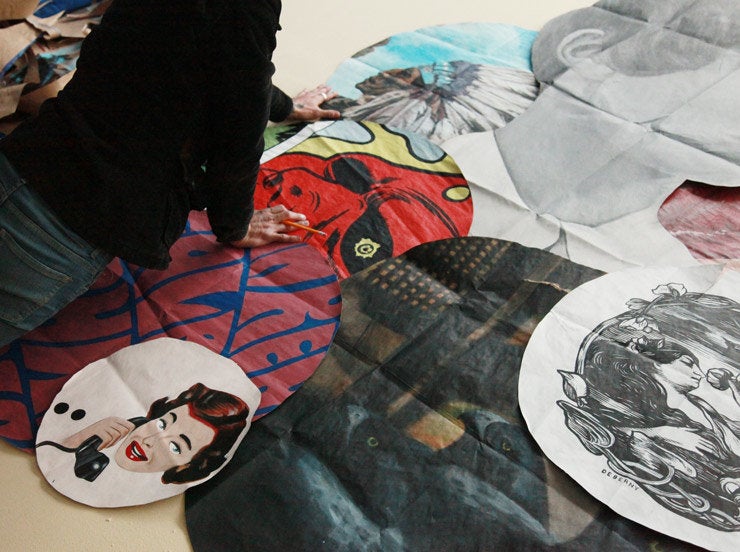 Esteban Del Valle & George Grosz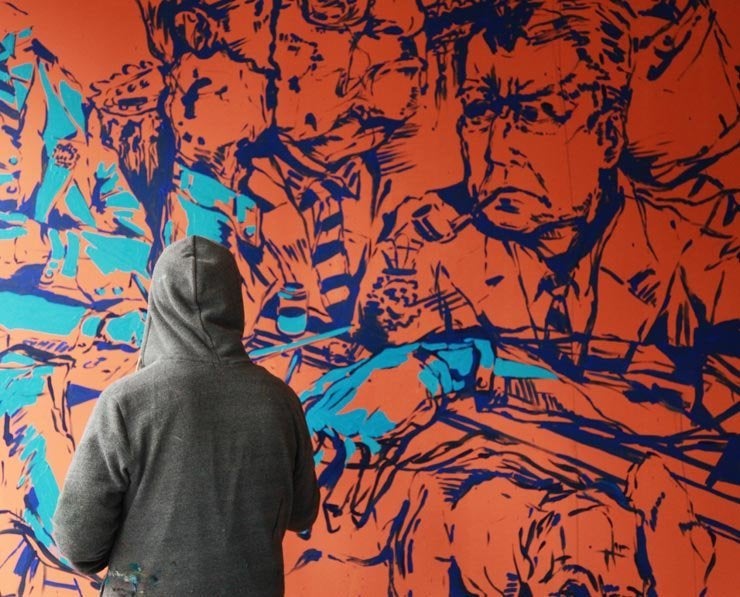 GAIA & Fereshta Ludin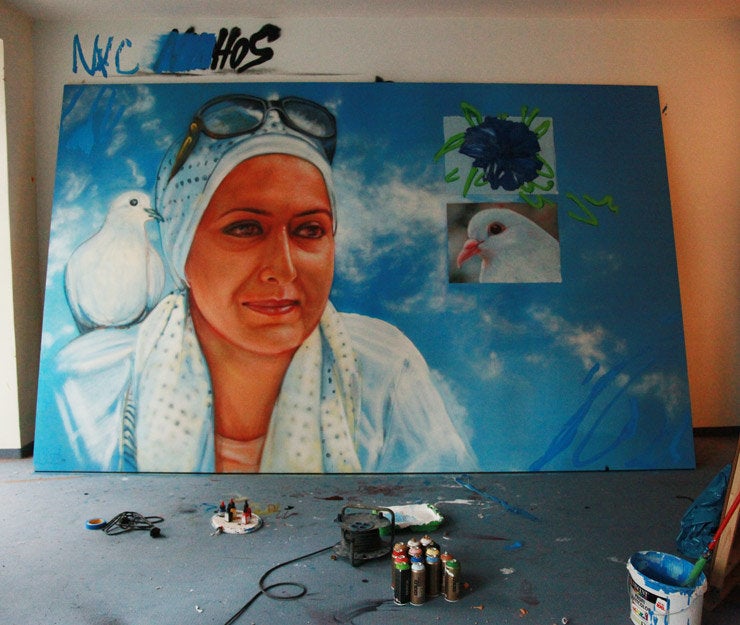 Icy & Sot & The People of Berlin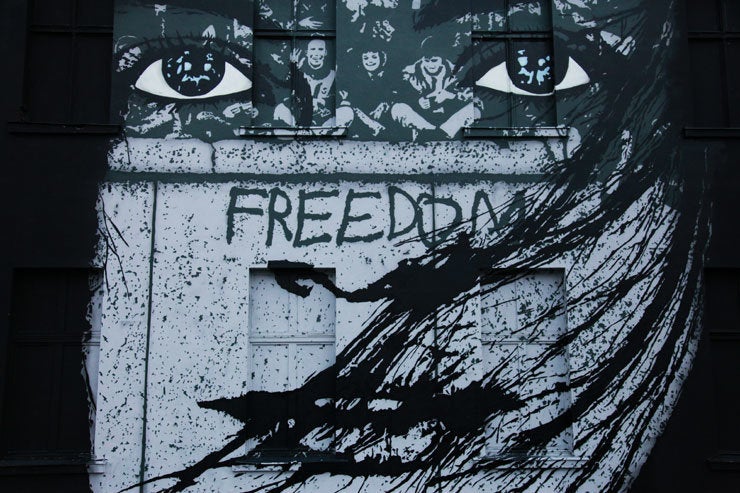 NohJColey & Katharina Oguntoye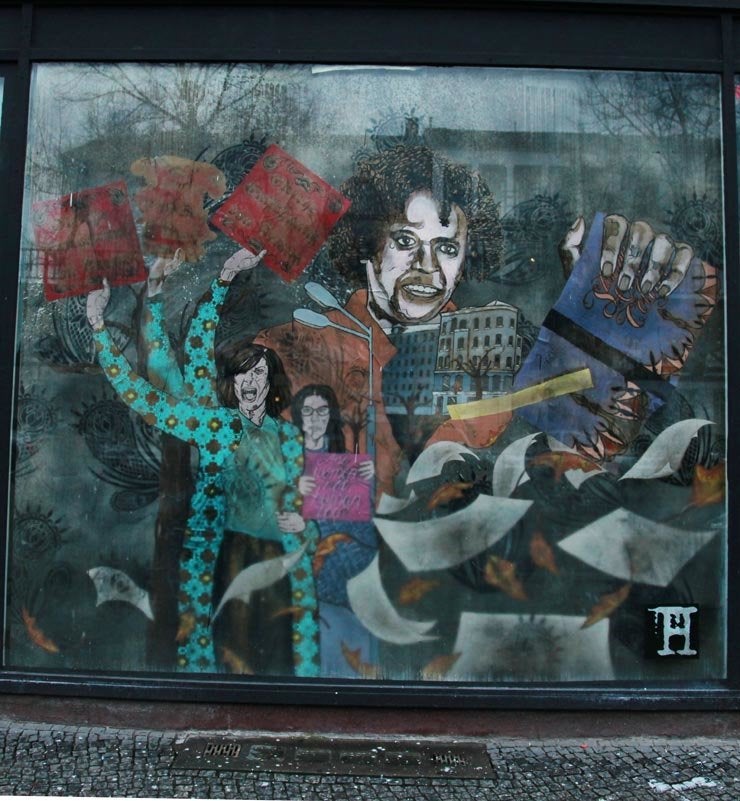 Specter & Sally Montana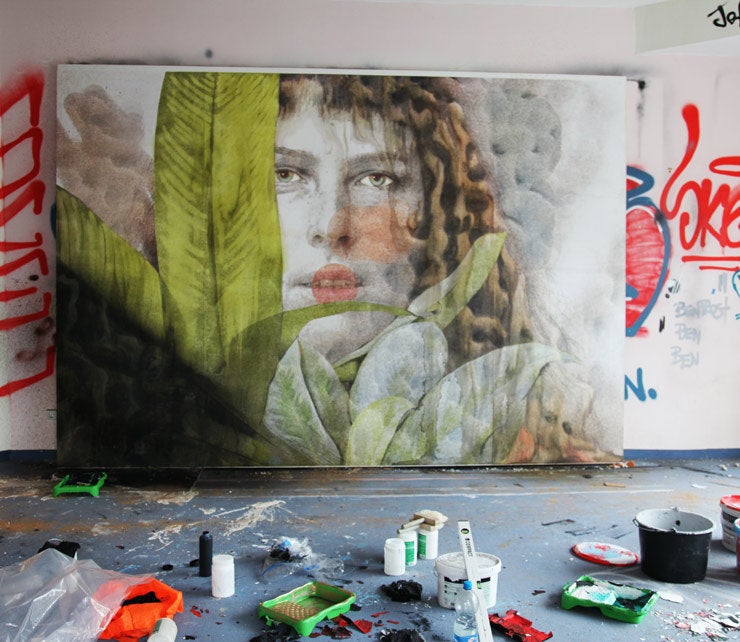 Swoon & Turkish Immigrants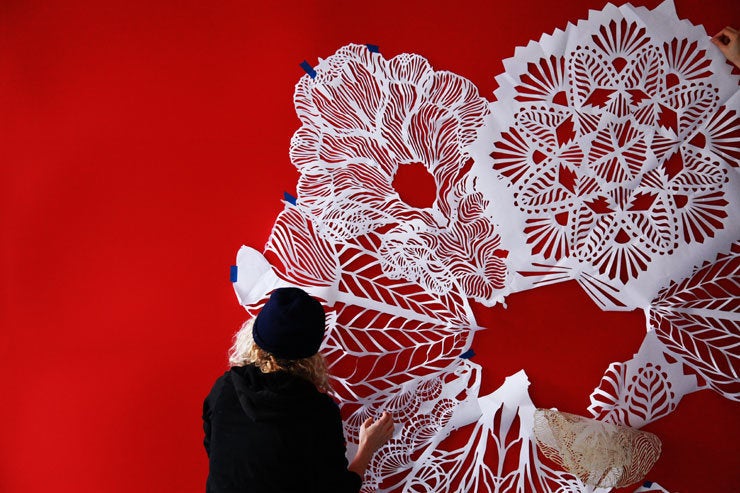 All images courtesy of Jaime Rojo.
Related
Before You Go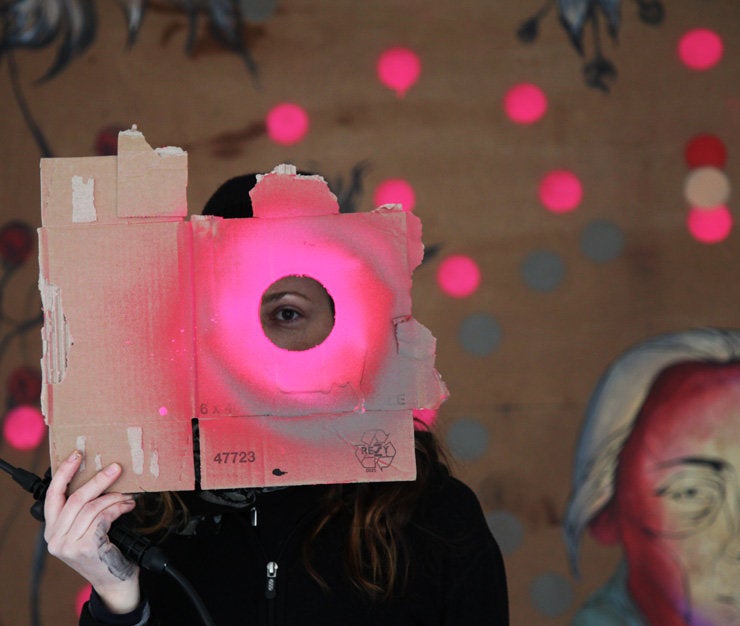 Persons of Interest
Popular in the Community