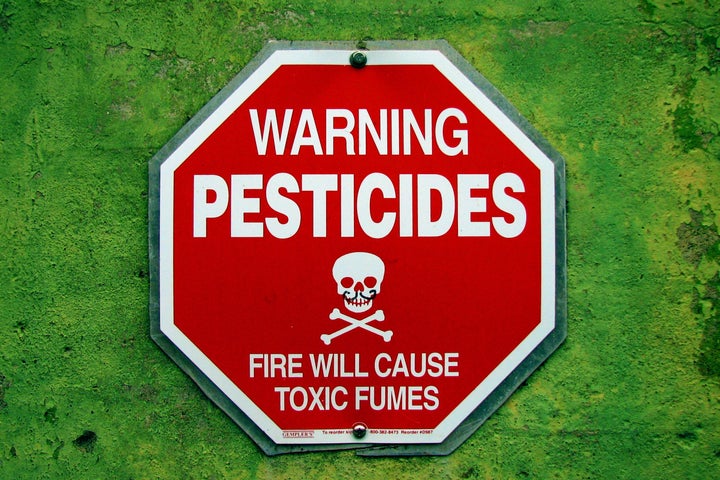 The Environmental Working Group, a nonprofit research organization based in Washington, D.C., is asking the California Department of Food and Agriculture to reconsider a $180,000 grant given to the Alliance For Food and Farming to combat the negative public perception of pesticide residues on fruits and vegetables. They are also calling for an investigation into how the grant was awarded.
The EWG is known for maintaining the Dirty Dozen List - what they consider to be the twelve most pesticide-contaminated fruits and vegetables. "The industry says it's all safe," said Kari Hamerschlag, a Senior Analyst at EWG. "That's what they said that about DDT in the 60s. We would like more studies."
The Alliance For Food and Farming bills itself as a non-profit organization made up of farmers and farm groups. Its Executive Director, Marilyn Dolan, says the grant is necessary to counter the charges of the Dirty Dozen List. "We comprised a panel of 5 experts to look at the science behind the list. There is no health risk. EWG doesn't talk about risk in its report."
Dolan also claims that this negative perception is more dangerous to public health than the pesticides. "Our research in 2008 showed 90% of consumers are concerned about pesticides, and 17% of them stopped eating a fruit or vegetable because of it. A 2010 study says that number has gone up to 28%. Our message is to eat more fruits and vegetables. That's not happening because of the residue issue."
The EWG considers Dolan's organization a PR group for "large produce growers and marketers and the suppliers who sell them pesticides and fertilizer." Hamerschlag questions why they received the money. "I'm aware of several grants that were denied and were more deserving. This is taxpayer money being used to push back against activist groups trying to help the public work their way around pesticides."
Rescinding the grant will be an uphill battle. Steve Lyle, Director of Public Affairs for CDFA, has stated "the money for this program comes from the federal government. The USDA (U.S. Department of Agriculture) made this grant directly. It isn't California's money." Dolan also denies any undue influence in securing the funding. "We sent in an application and they awarded the grant. We didn't talk to anyone in charge."
Related