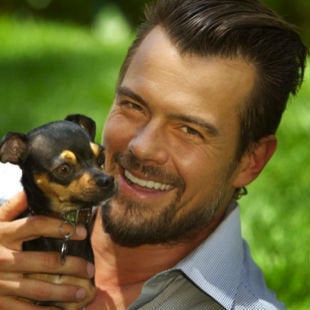 When I first considered pet adoption a few years ago, I had no idea how big the pet homelessness problem really was. I got my dachshund, Zoe, a little over seven years ago, and, shortly after, decided she needed a friend. I started looking at adoption, and I found a cute little guy that I brought to the house to see if he would get along with Zoe. Meatloaf was so sweet, and he made a great addition to my family. Sadly, he recently passed away, but he left a permanent mark on my life and made me realize that adopted pets are so grateful for the love you have to give them.
While I was fortunate to adopt Meatloaf, there are about eight million pets in North America each year that still need homes. Half of these pets are euthanized before they find a home. That adds up to 11,000 pets each day who will lose their lives.
Through my personal experience with adopting Meatloaf, I know that not only is adoption the right thing to do, but adopted pets are the best pets you can have. Most adoptable pets come from loving homes that simply cannot care for them anymore. Or, they are strays who've been on their own without the loving care they deserve. The best part about adoption is that when you adopt, you save more than one life. By adopting Meatloaf, I was able to make room at the shelter, so more pets can come in, giving them a better chance of finding a home.
I've teamed up with PetSmart Charities to celebrate the five million homeless pets who've found homes through their in-store adoption centers, and to spread the word about how we can work together to save millions more pets' lives and, ultimately, end pet homelessness.
I'm urging others to take action for this important cause by:
• Adopting a pet when you're ready to add a four-legged companion to your family.
• Sharing your story with others about how your adopted pet has brought joy to your life.
• Donating to organizations that rely on public support to run shelters and programs that save pets. Text PETS to 80888 through August 6 or visit PetSmart Charities' website to donate $5 and help the nonprofit reach its goal of raising $250,000 to save 10,000 homeless pets.
Even the smallest action can make a difference in the lives of homeless pets, and everyone can be a part of the solution. Let's end pet homelessness together.
Calling all HuffPost superfans!
Sign up for membership to become a founding member and help shape HuffPost's next chapter