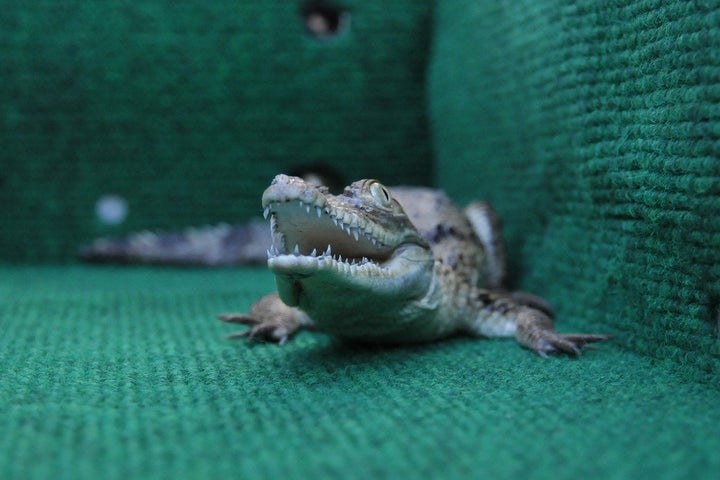 Cops confiscated an alligator in a Des Moines home this week after it was found in the same house as an infant and a dog.
The Des Moines Register reported that the 3-foot-long pet reptile was seized because authorities believed it posed a danger to the little tyke and the family dog.
Animal rescue officials in Iowa said it's illegal to own an alligator and other exotic animals without the proper licenses. They launched an investigation and cited owner Colby Karaidos.
"It's a people's safety issue as well as the animal's," Josh Colvin with the state Animal Rescue League told the paper.
He said that the gator is about 3 years old and weighs 6 or 7 pounds.
It's yet unclear whether charges will be filed against Karaidos. He told the paper that he plans to get his fanged friend -- which he claims to have bought from an exotic pet show in Iowa -- back from authorities.
Karaidos' child and dog were not harmed.
Related
Popular in the Community