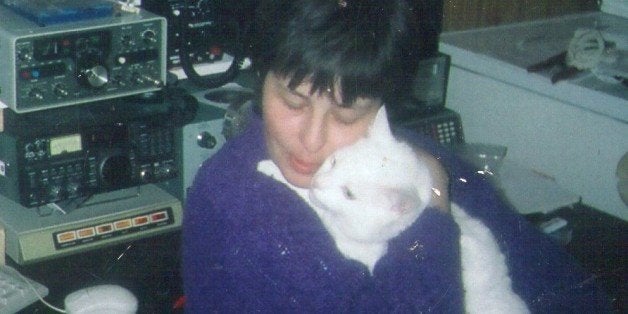 Maureen Steele insists it does not take any "special gift" to have reunited hundreds of pet owners with their missing animals -- all without leaving her home in Newfoundland, Canada.
"Some is luck," the freelance pet detective says, and the rest is "a lot of determination and a lot of time on the computer, searching everywhere."
Steele isn't kidding about the lot of time. Her husband Darrell, who made a sweet video tribute to his wife's work, estimates she's spent about 7,500 hours online trying to find lost and stolen pets. She does the work for free, mostly without people even knowing she's on their case until she thinks she's made a match.
"A lot of people think she is crazy to be doing it," says Darrell, but "she says that she is a huge pet lover and wants to help fellow pet loving owners find their lost or stolen dogs and cats and any other animal that is lost."
"I wanted to help owners find their lost pets because they had been through enough already," she says. "I went into one Facebook group for Moore, Oklahoma, and looked for a few lost pets that were posted, but I quickly ended up in other groups for other parts of Oklahoma, looking for pets that were posted as lost. I had planned on helping pet owners out a little, but a little ended up to be a lot and for long hours every day."
Those long days entail checking websites like lostmydoggie.com where people post photos of their lost and missing pets. That's followed by a check of Craigslist pet sections. From there, Steele checks a host of different shelters' and animal rescue groups' websites and Petfinder pages.
"A lot of owners think that if their lost dog is not at the shelter near their home where the dog went missing, then they must still be missing. But that is not the case," she says. "Some people pick up pets or steal them and then dump them somewhere else. Sometimes a rescue saves them from a high kill shelter, [where] they only have a matter of days."
Sometimes it can take a few months for Steele to track down a missing pet -- and it's not just dogs and cats; she's also looked for horses, bunnies, ferrets, birds, and a friendly raccoon. Once she even helped a family conduct a rescue operation for some koi fish.
With Ginger the sheltie, a skittish rescue dog who went missing from her home in Bethany, Oklahoma during a fireworks demonstration, it took only a few days.
"She got away on July 4th, around midnight," says Ginger's dad, Steve Hinkle, who posted online right away about his missing pooch. He spent the next few days driving all over the area looking for Ginger, with no luck.
"The main thing I was really afraid of was that she was going to get run over," he says.
Two nights later, he checked his email one more time before going to bed. "And I had this email from a person I really didn't know," he says. "So I open it. And she tells me who she is, and that she thinks my dog is at the Bethany animal shelter."
Indeed, the next morning Hinkle and Ginger were reunited. He now calls the dog his "jailbird" -- says that Steele's help was "pretty amazing."
"It took a while to find her," says Steele. "She was beautiful."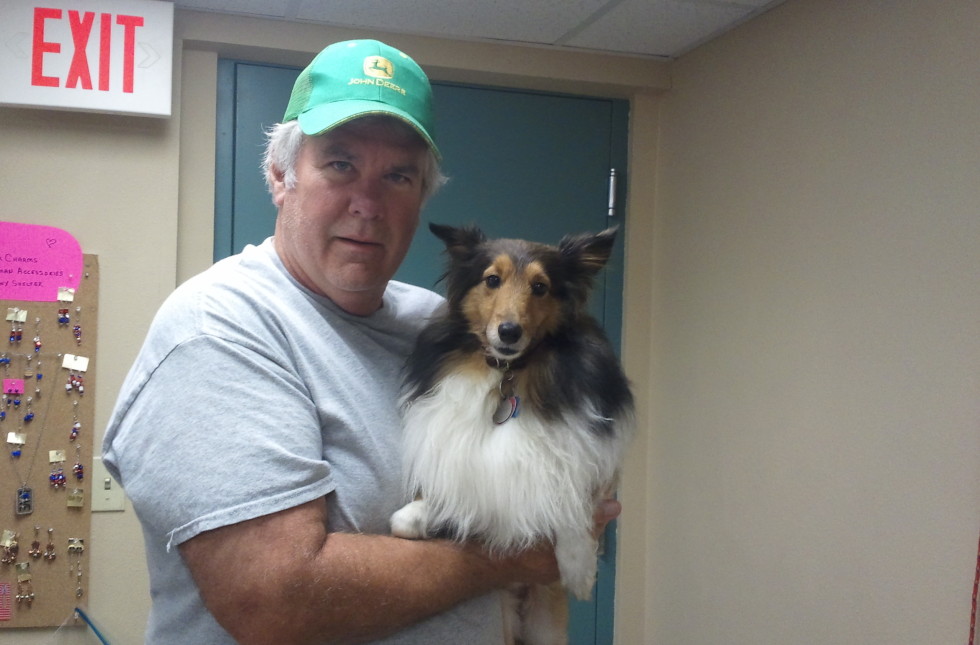 Hinkle collecting his "jailbird" Ginger from the shelter
Her investment in the cause means Steele is troubled when cases are unresolved. The case of a missing cat named Sophia, whose owners lost her in a tornado, clawed away at her for a long time.
Steele was pretty sure she'd managed to find the cat at a local shelter, but then found she couldn't get in touch with the owners. Her emails to them didn't go through, she couldn't track down a phone number for them, and their physical address was wiped out in the twister. She even tried sending letters to everyone on their street.
"I never heard back for a good while from anyone, so I called the shelter again and gave them Sophia's ID number and wanted an update on her. And they said yes, she was reunited with her owner," she says.
It can also be physically and emotionally exhausting spending those many, many hours at the computer in this unique line of volunteer work.
"I try to keep myself from being overwhelmed by concentrating on the good and not the bad parts of reuniting pets with their owners," Steele says. "People think of their pets as family; not a lot of people understand that and you have to be a huge pet lover to be able to fully understand how we feel about our pets... They love them dearly and their place is home with their rightful owners."
It can be financially tough, too. Steele left her last paying job, as a cashier at Walmart, after a car accident left her unable to be on her feet. And even though she has some home and life expenses, she feels reluctant to take the small gifts that happy pet owners have tried to give to her.
One woman recently sent Steele $50 by PayPal after she found her lost dog -- a pit bull the owner was worried had been stolen by dogfighters. Steele reluctantly kept half to pay for cigarettes, and sent the rest to another online pet detective she's gotten to know through their mutual pursuits.
"I need the money and should be working, but these pets need me," she explains.
Darrell says he's "very proud" of his wife. "I did think she was on the computer for too long till the wee hours in the morning when the tornado was on," he says. "Other than that, I think it is great what she is doing."
Even when she's finally logged off for the day to get into bed, people's desperate messages about their lost animals keep flashing through Steele's mind "as if I was still on the computer searching for them," she says. "So it takes a bit of time to get to sleep."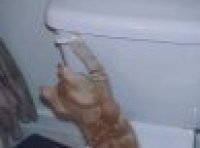 Not to end on a wet note, but we'd be remiss not to let you know that Steele's own cat learned how to flush the toilet.
If your pet is missing and you want Steele's help, you can reach her at maureensemail@hotmail.com. And get in touch at arin.greenwood@huffingtonpost.com if you have an animal story to share!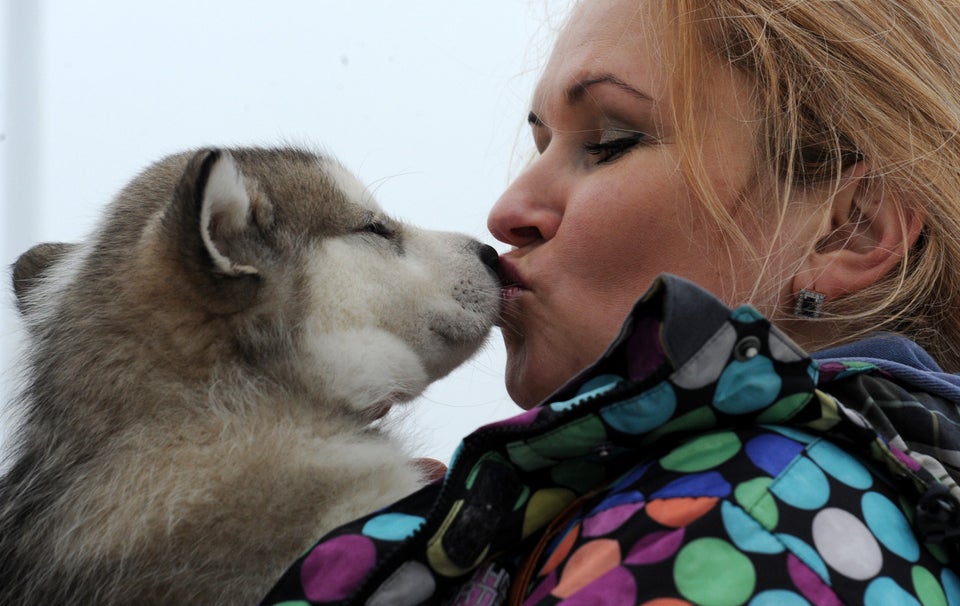 Animal Photos Of The Week
Popular in the Community