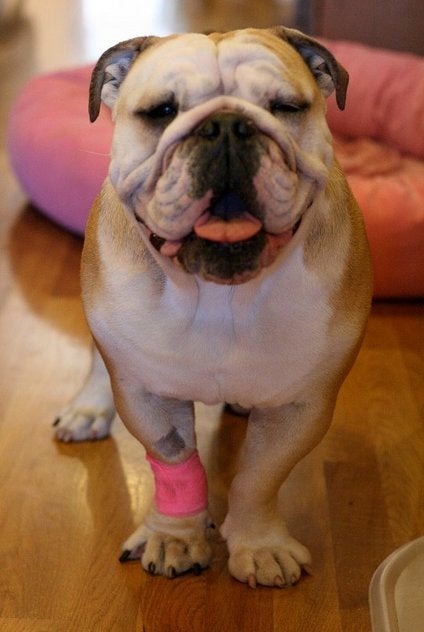 By Dr. Mary Fuller for Vetstreet
Just the thought of something happening to your pet is enough to get your heart thumping in your chest. Despite your best intentions, accidents can and do happen. But if you're prepared, your pet has a better chance of making it through a crisis situation.
In any medical emergency, the best course of action is to bring your pet to a veterinarian as soon as possible. Since time is of the essence, don't waste precious moments surfing the Internet for suggestions or trying to handle the situation yourself. And never give any medication to your pet unless you get the green light from your vet.
It's always good to know some key first aid techniques, but keep in mind that you should only use them to stabilize your pet until you can get to a veterinary hospital. That said, here are five common emergency situations -- and the simple steps you can take to help your pet.