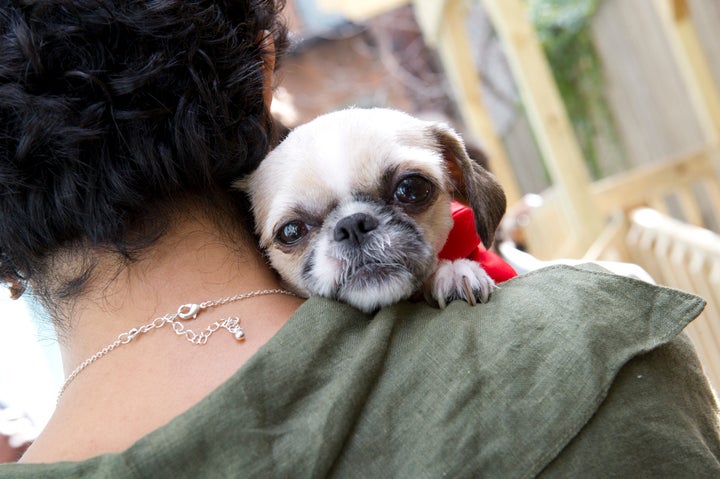 Want to help more victims of domestic violence find safety? Let people bring their pets with them to domestic violence shelters.
The report is based on data collected since the group opened New York City's first pet-friendly domestic violence shelter two years ago, and the city's second earlier this year. Both are part of URI's People and Animals Living Safely -- or PALS -- program. (As of this week, both now have dog parks, too, donated by Purina.)
"Because two-thirds of American households have pets, we know that a significant number of domestic violence victims are pet owners and will need pet-friendly shelter," Nathaniel Fields, URI's president and CEO, told The Huffington Post.
These shelters clearly fill a need: Animal abuse and abuse of domestic partners often go together. And studies show as many as 48 percent of domestic violence victims may put off leaving their abusers out of fear for their pets' safety.
Indeed, three-quarters of those who've participated in the PALS program said being able to bring their pets with them influenced the decision to leave their abusers.
It's a figure which URI says represents something of a mandate for other groups, in other cities, to expand the availability of co-sheltering options, as well. Currently, it's estimated that fewer than 5 percent of domestic violence shelters across the country accept pets. (A bill to up that figure was introduced in Congress earlier this year.)
"If expanding co-sheltering in New York City and the country would increase the likelihood of a domestic violence survivor fleeing her or his abusive partner, this should be a priority for other organizations," reads the report.
Since 2013, PALS has taken in 43 families, with 63 pets -- 38 cats, 18 dogs and a handful of other animals like lizards, birds and rodents.
Currently, two of URI's four New York City-based shelters can accommodate pets. Plans are in the works to make URI's remaining two shelters pet-friendly as well, as resources become available. (Donate here, to make that happen more quickly!)
The report shows some urgency: in the last two years, 47 pet owners who called URI's hotline were turned away for lack of space.
"I am hopeful that URI's white paper will influence not just the NYC community but also other states to mobilize and increase protections for victims of domestic violence who own pets," said Fields. "Victims of domestic violence throughout the U.S. will continue to face serious risks of harm if safety options are not increased."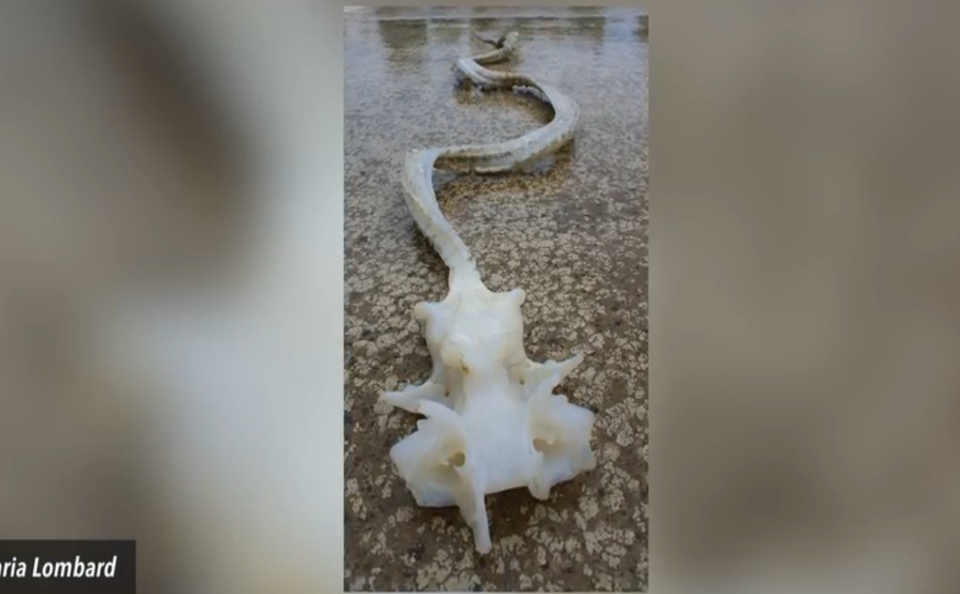 Animals In The News
Have an animal story to share? Get in touch at arin,greenwood@huffingtonpost.com
Popular in the Community