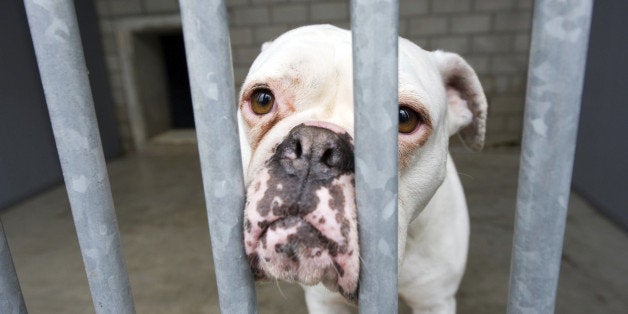 A new Virginia law may put PETA's high-kill animal shelter out of the euthanasia business.
Spokeswoman Colleen O'Brien told The Huffington Post by email that PETA intends to keep up its work.
"PETA's animal shelter has always operated to find adoptive homes and will continue to do so as stated in Senate Bill 1381," she said. "PETA will also continue to serve those most in need in our community -- the old, sick, and injured animals, who comprise most of those PETA takes in when no one else will."
O'Brien declined to provide answers when asked repeatedly to describe the procedures by which PETA determines an animal's health, emotional state, or other factors that might influence whether the animal lives or dies.

"PETA's comment ... also implies that they do not believe that old, sick and injured animals may be adopted to permanent homes, which is very troubling," Robin Robertson Starr, CEO of the Richmond SPCA, told HuffPost.
"It is completely untrue for them to say that 'no one else will' take such animals in," she added. "The Richmond SPCA takes in many animals every year in these categories, as do many other private shelters in our state. Older animals are still very adoptable and age should not be seen as an impediment to adoption efforts. It certainly is not at the Richmond SPCA, where we take in many senior pets and adopt them to lasting and loving homes."
"I think the community and citizens bit by bit became aware of what PETA is, and what PETA does and what PETA stands for," said Debra Griggs, president of the Virginia Federation of Humane Societies, who called the bill's signing "wonderful news."
"It's nice for people who've never worked in a shelter to have this idealistic view that every animal can be saved," Daphna Nachminovitch, PETA's vice president for cruelty investigations, told the New York Times in 2013. "They don't see what awful physical and emotional pain these poor dogs and cats suffer."
Many are skeptical of this characterization.
"There are open admission shelters saving well over 90 percent of the animals, as high as 98 percent. That is the mirror opposite of PETA," prominent "no kill" advocate Nathan Winograd told HuffPost in January, when PETA's 2014 statistics were published. "Surely PETA can do better."
Virginia's Department of Agriculture and Consumer Services (VDACS), the state agency charged with enforcing S.B. 1381 when it becomes law in July, hasn't yet issued regulations to guide how the law will be implemented. The department said in a statement that developing new regulations "will take two to three years to complete given the extensive stakeholder interest in this issue. The impact of the law on PETA or any other private animal shelter will not be known until the regulation is finalized."
"I believe it will have very real impact," she said.
Stanley, the bill's sponsor, told local newspaper Hampton Roads that PETA could lose its legal access to euthanasia drugs if it does not comply with the new law.
"Time is going to tell whether they change not only in attitude, but in action," he said.
But Winograd's enthusiasm is slightly more tempered by what he sees as another battle ahead.
"While I celebrate S.B. 1381's passage, I do so with both eyes opened and realize that getting VDACS to enforce it will likely involve an additional fight," he said.
Have an animal story to share? Get in touch at arin.greenwood@huffingtonpost.com
Related
Before You Go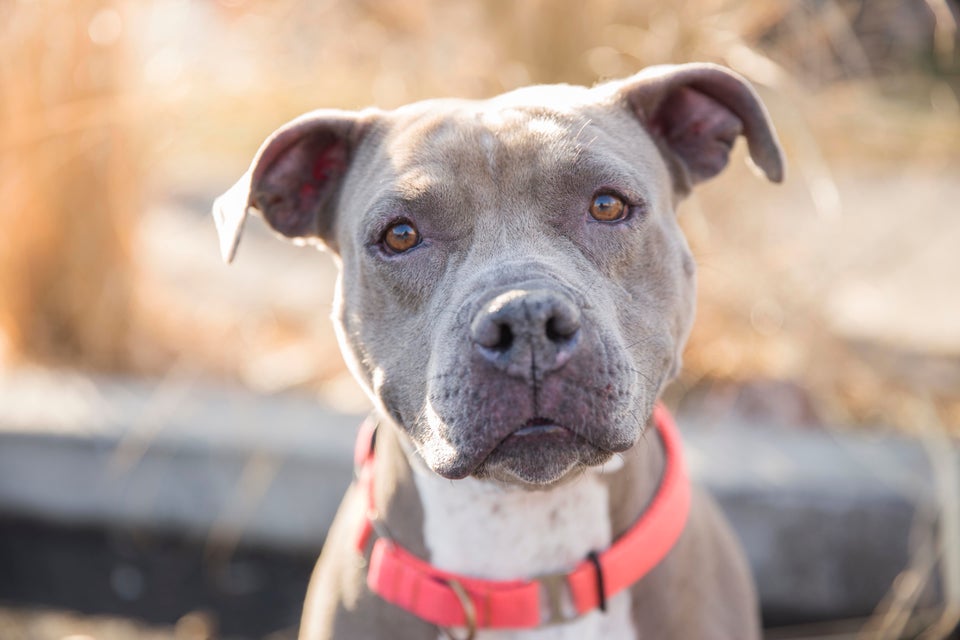 These Pets Are Looking For Homes!
Popular in the Community